Right, straight from the get-go I've got to tell you that these are available from Amazon US for $33.99 but I got mine from Amazon UK for £22.99.
Basically, I joined the gym again in January. I'd previously used a gym for free thanks to my old employers, but since switching jobs I hadn't done a great deal of exercise. Christmas came, I ate loads of food and.. well, now I need to go back. I've joined the local council gym because David Lloyd wanted me to remortgage my house for a membership and things are going well. However, I need some motivational music, and I don't want fires flapping all over the place when I'm working out. So here, here's the ones I've bought.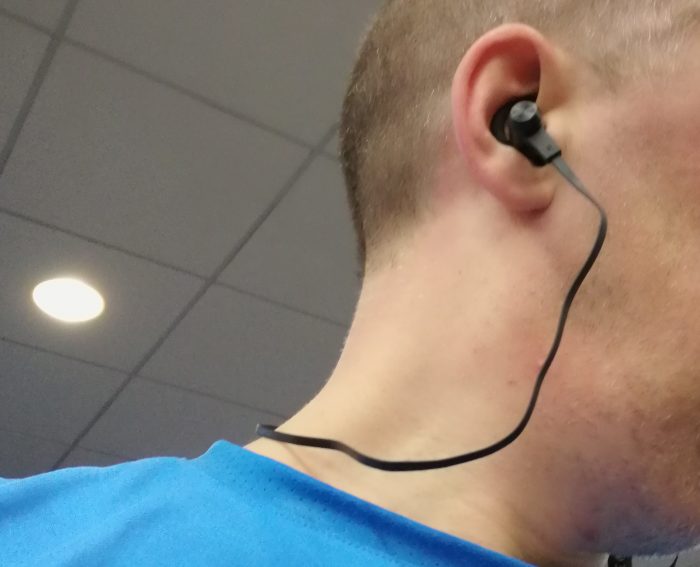 They have ergonomically angled eartips but, as you may be able to see from the ones I've got, they're labelled "R" for the right ear and …umm.. "R" for the left ear. I think someone in the factory slightly messed up, but thankfully the eartips are pointing correctly and the magnets on the back of the earpieces means that they click together at the base of your neck when you're not using them.

So, there's me, with my little pot belly, in the gym. I'm there next to the blokes balancing the weight of a small family car on their hands. I'm running along, sweating like a teenager when his mom borrows his laptop. But no, these cool headphones haven't fallen out yet. This despite the fact that the sweat is now raining down off my head like a shower. They're sticking firm.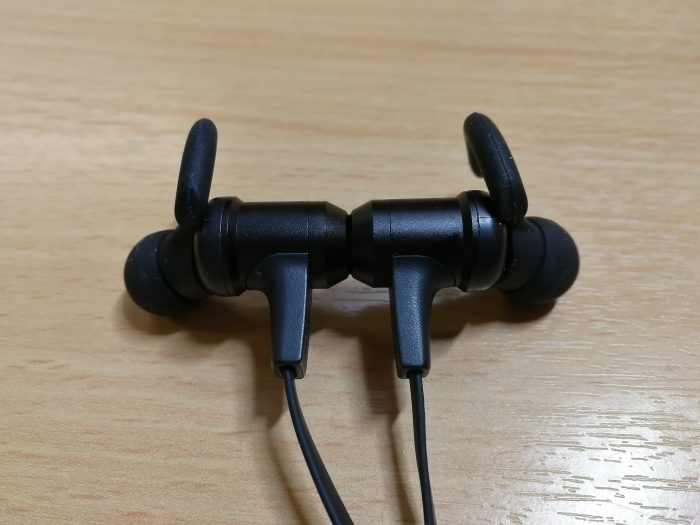 The batteries are position (I believe) in the earpieces themselves, possibly also in the control unit, but this doesn't cause them to stick out a great deal at all. Likewise, the control buttons aren't too heavy and the connecting wire sits neatly behind your neck. The flat cable is good against your neck.
The inclined silicone eartips get pretty deep into your ear for a snug fit. Sadly there's no real "punch" to the bass, even with that depth, but they're a comfortable fit and sit well when you're jogging, cycling or running and the gym etc.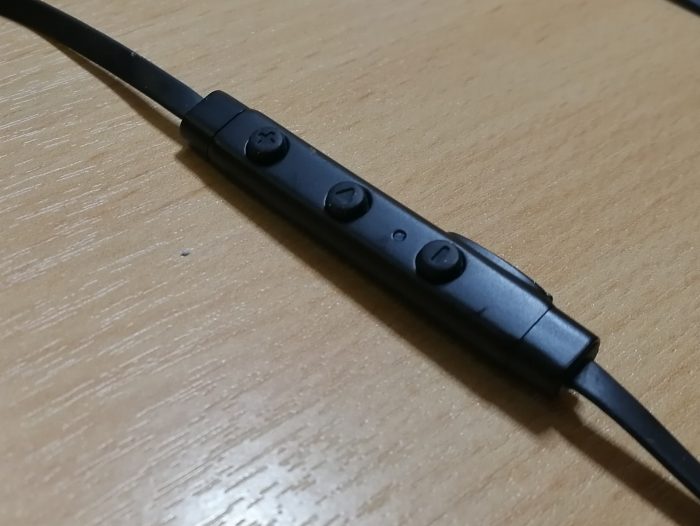 The 120mAh battery lasts for around 9 hours, which is rather good (and yes, they're right, I've got through a whole day at work with one earpiece in. It then takes 2 hours of charging to get them powered up again.
Although I can sweat on them, they're IPX6 – which means "splashproof". Don't go swimming in these things, but a light spray should be fine.
In use, the headphone do – and I always say this – fall into category "2" for my Bluetooth headphone experience. Category "1" is where you'll find the big over-ear headphones that blast out hugely deep tunes and surround you with sound. Category "1" are the smaller and less bassy headphones like this. Sure, the audio codec produces and full and clear sound. Yes, it's smooth and loud enough, but the rich deep bass isn't as pronounced as it would be on bigger headphones.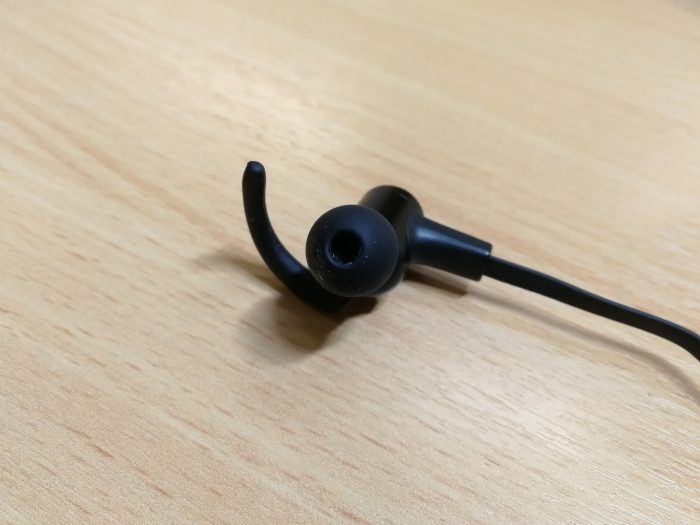 Made with aluminium, they lock together with the magnets so you don't lose them and you can make / receive calls via the microphone on the control pad. You can also play / pause and adjust volume there too. At 17 grams, it's really light as a product and I've only had to push one into my ear once whilst running. Oh, and if you want to make them fit your ear properly, there's a selection of different ear hooks (small, medium and large) plus six earbuds (small, medium and large).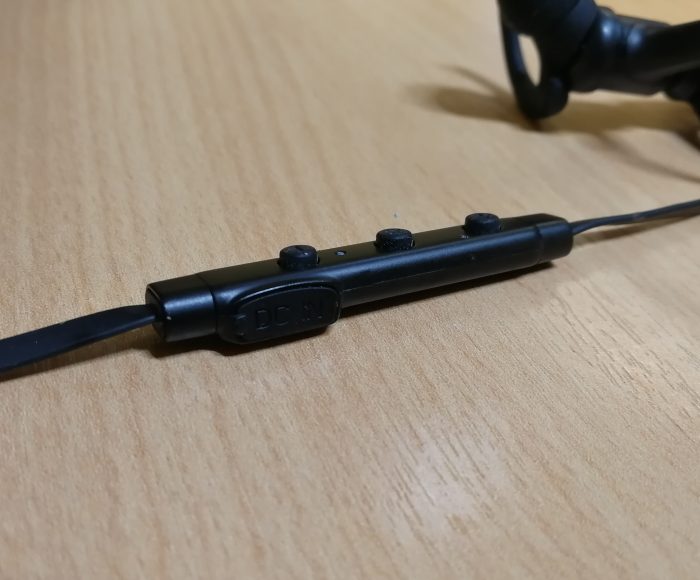 Charged via a microUSB port, these do indeed cope with the rigours of a decent gym workout, and the lack of a cable going down to your shorts or pocket is proper freeing. As workout headphones they definitely do the job.
They're discreet and, although the big bass "whoompf" isn't there, you're doing to look a lot less silly than that lady who comes in with big, cabled over-ear ones. They're going to weigh a lot less and the sound they produce is more than loud enough to drown out the music and noise in the gym.
Get them from Amazon US for $33.99 or Amazon UK for £22.99.
VAVA MOOV 28 Wireless Sports Earphones Review
Build quality / design - 91%
Sound - 83%
Battery life - 93%
Well priced, very well build and they more than cope with a full-on gym session. Perhaps not overly heavy on the bass side, but a very good overall sound output.