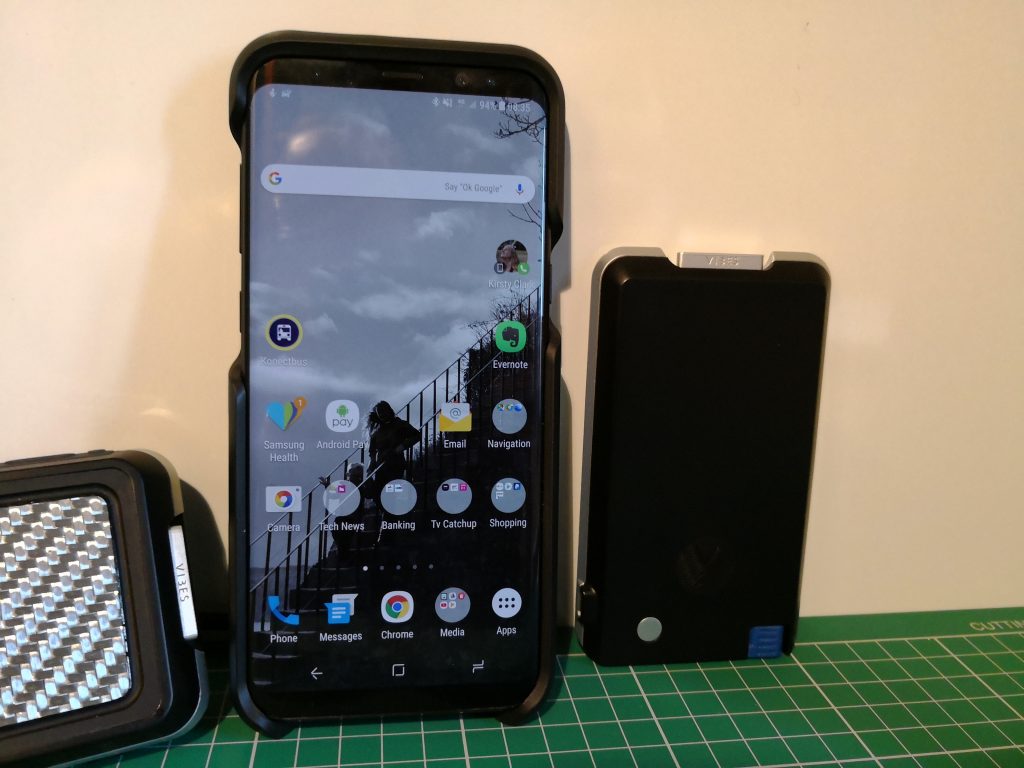 A few weeks ago I was sent this rather large box which contained a veritable haul of mobile accessories. The box was very kindly sent from a small startup called VibesAudio from America. They had just had their official launch and were very keen to get the review samples out into reviewers hands and the real world. They also had a very good CES from all accounts, so are very much on the radar of the accessories watchers out there.
I don't really use Bluetooth speakers very much, but I figured why not. It can't hurt to have a new speaker in the house.
So here for your viewing pleasure is the video of what was in the box..
Not only do we get the speaker, but we also get a case for my S8+ (which isn't half bad) and a battery pack which they have called the Voltrox. That's a name I love by the way.
I have gone into the details about the products a little in the video above but for those of you who prefer the written word here are a few bits about what we have on offer.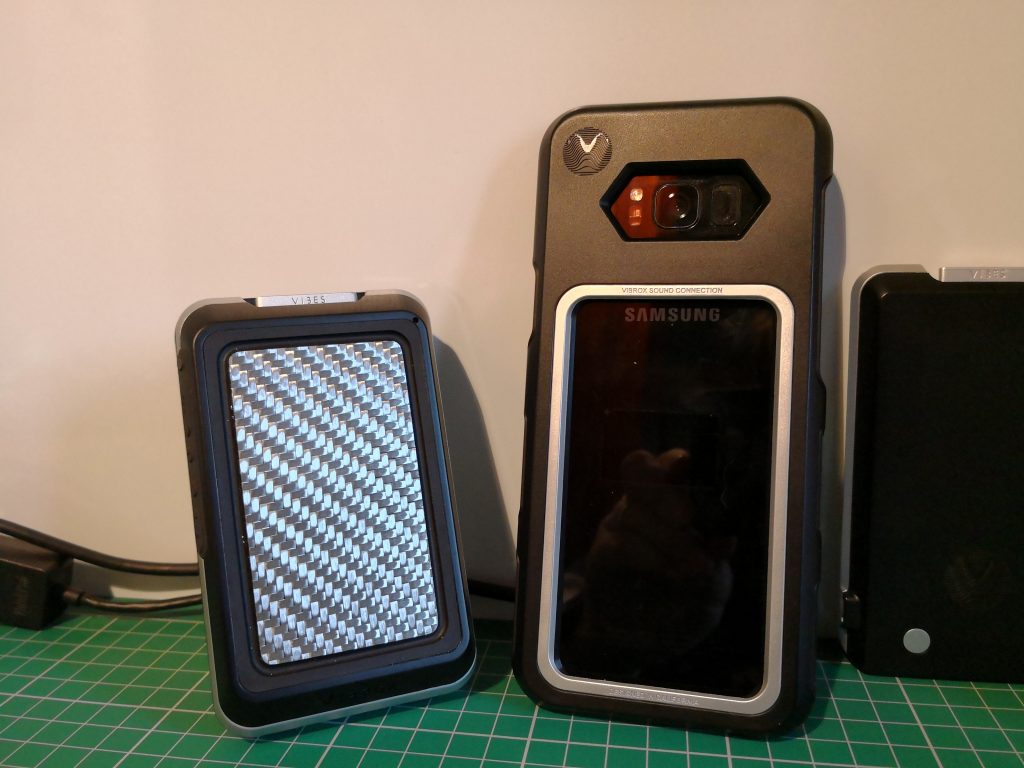 VibesAudio have developed a phone case that turns your phone into a speaker, and one which is better than most of the portable ones 5x its size.  The new VibeRox speaker features a Vibration Sound Engine (VSE) from VibesAudio. Instead of pumping air, it uses patented VSE algorithms create vibrations across the surface of the unit. This means that you get crystal clear sound and purity previously impossible at such a portable size. This also enables the speaker to be extremely thin – at barely the size of a battery phone case. It's the thinnest Bluetooth speaker ever created.
The VibeRox speaker is designed to be used on its own or as part of a modular VibesAudio phone case. This will also allow you choose the Voltrox battery pack to keep the party going for longer.
Some highlights:
Waterproof for sports and showers (my test unit was pre-production so wasn't)
Modularity (you, your friends and family can all share this even if you have different kinds of phones)
Quality speaker even makes a great conference call system
The whole system is pretty sweet and is very compact considering the amount of oompf it has. If I had one minor complaint it would be that the voice they have programmed into the speaker is … ummm…. "interesting". The only way I can describe it is very sultry. When you first turn the speaker on it sounds like the lady is actually getting turned on! It does create a rather uncomfortable environment in the workplace/room. However, it also prompts quite a few chuckles from those of a less mature mindset!
So apart from an overtly sexual-sounding voiceover, this is a good option for someone who wants to have a little bit more power to their phones audio without compromising too much on portability.
If you are wishing to get one of these bits of kit then you can order them now from VibesAudio. You can also see the different cases available and other accessories which are coming soon. The whole kit will cost $170 before shipping.
I have been told that the product will be coming to the UK, Europe and Japan soon but for now, it is only available for our US friends.