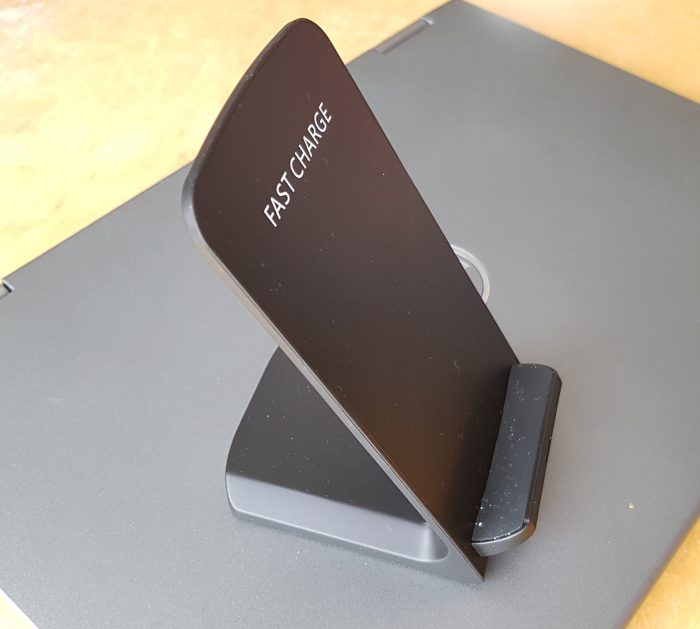 It seems that there's no a week that goes by that we don't have some sort of charger for review here at Coolsmartphone. Today we've got this PrimAcc wireless charger, and it takes the form of a stand.
Out of the box, it looks pretty swish stood on your desk or even (as I've got it setup) on the microwave in the kitchen. It's great for dropping compatible phones onto and, provided you've got it plugged into a compatible fast charger (Qi / Quick Charge) it'll charge one and a half times faster than a standard wireless charger.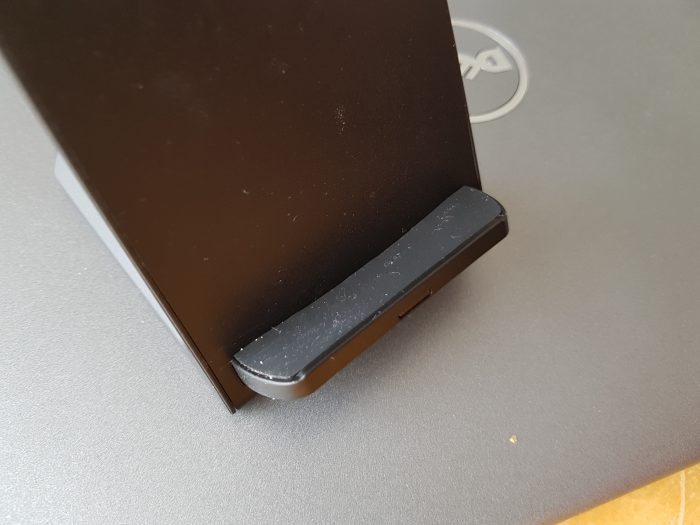 The unit is tilted perfectly, with a small but decent "lip" with a rubber layer for holding your device. This is a great angle for holding your device but, if you want to have the device in landscape format to watch a video, you can do that too. It'll still charge. Good for my terrible kitchen cooking skills.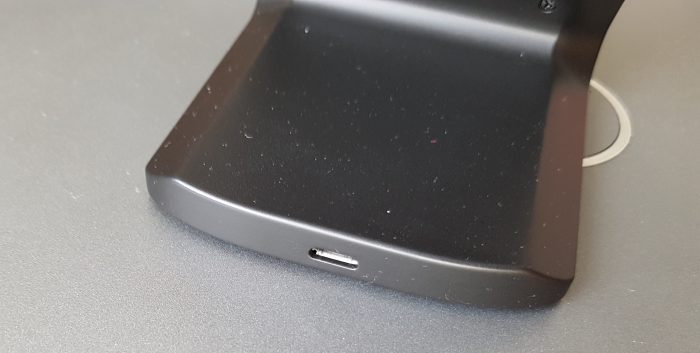 The fast charge modes work on the Samsung devices, notably the Galaxy Note 8 / S8 / S8 Plus/ S7 / S7 Edge / S6 Edge Plus (not the S6 Edge) and the Note 5. You get standard charging on other devices. The speedy Quick Charge 2.0 wireless charging means your phone can go to absolutely flat to absolutely full in just over 2 and a half hours.
Connected via a supplied microUSB a cable, it stays stable with the four rubber feet at the bottom. There's also a safety system to ensure that your battery is protected. An LED is up front so you know when the charging is happening too.
The magic behind this is two-fast charging coils, and means that you don't have to be overly precise when positioning the phone on the stand. All good.
The price for this one, via Amazon, is £17.99 and I found that it worked through the case on my wife's Galaxy S6, which was great. This also comes with an 18 month warranty and, I have to say, there's really nothing negative that I can find about it. This is well designed, well put together and does the job perfectly. Just make sure that you have a wireless-compatible phone. Not all smartphones (even in 2018) have wireless charging. If you've got a Lumia 920, 1020, Google Nexus 4, 5, 6, 7 or one of the Samsung phones I mentioned earlier, you're laughing. It has a 75% efficiency too.
Now, as I mentioned, the price is £17.99… but wait!! If you're quick, you can grab the PrimAcc wireless charger for £15.99. Just enter our code – it's YXU6PJTF. This will reduce the price at checkout 🙂
PrimAcc Qi Quick Wireless Charging Stand Review
Overall - 96%
A great product which charged quickly and is perfect for Samsung handsets in particular.