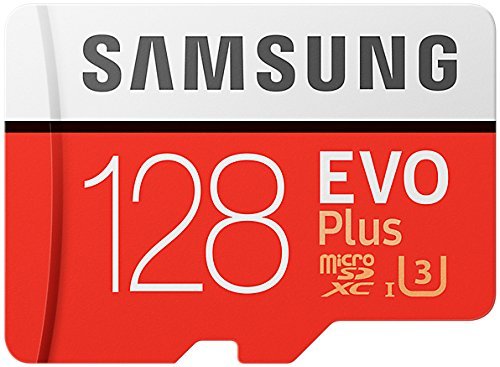 If you're looking to up the storage capacity in your phone, a massive 128GB should do it, right?
Well yes, but normally decent quality microSD cards of this size are over £50.
Not, however, right now. Amazon are selling this Samsung card, which comes complete with a free card reader, for a mere £41.17, and that includes the free delivery. That's 45% off (£33.82) the normal price. It has 100 MB/s read and 90 MB/s write speed with class 10 and U3 compatibility. If that's too much space, you can get the 64GB version for £16.99 – that's £20 off the previous Amazon price. Don't go for the 32GB one though, because that's currently more expensive than the 64GB one! 🙂
There's also a U1 version here for £36.50, which delivers "A1" performance up to 100MB/s. That comes with a card reader too.