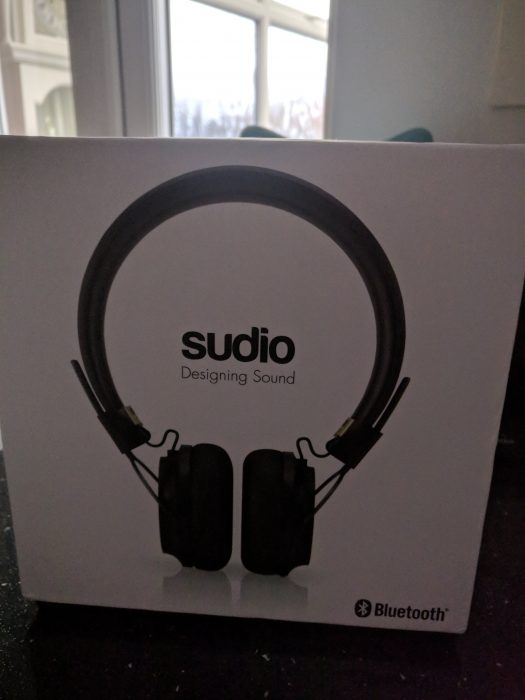 Just recently I have been sent through some Sudio Regent Bluetooth wireless headphones for review.
Who are Sudio I hear you ask ? Well, they are a Scandinavian audio company based in Stockholm, and their name stems from an incident when one of the founders spotted the musician Phil Collins in New York having problems with his headphones. With the frustration of not yet being able to offer any better alternative to Phil, the only words he could utter were: "Trust me I know the feeling," as they shared eye contact. The name Sudio is a homage to the Phil Collins song Sussudio and the determination of succeeding with the venture .
Good Points:
Lightweight.
Thick ear cushions.
Use a wired connection.
Clear audio quality.
Price.
Battery life.
Quick recharge times.
Bad Points:
On the ear, opposed to over the ear.
No noise cancellation.
Buttons a little "clicky"
Bass could be better.
Design:
Upon receiving the headphones the first thing that I noticed was just how premium the packaging is. The headphones themselves come in a gift bag, which saves on the wrapping if they are a gift.
Around the right ear cup is the On/Off volume Up/Down controls and a microUSB charging port. This is recessed quite a bit, meaning that not all my microSD charging cables fitted. On the left side is a 3.5mm headphone socket which means the headphones can still be used as a wired set if the battery runs down.
On the inside, the headphones are equipped with 50 mm dynamic speakers, they also come with a high capacity built-in battery, which the company says allows for over 24+ hours of music play or talk time. There's also a standby time of an impressive 20 days. In my tests, I got about 18-20 hrs so the claims are pretty accurate.
In Use:
One thing I noticed when using the headphones was how light they were, despite the headphones coming with really thick and plush earpads, one issue I did have was due to the fact the headphones are the "on the ear" rather than "over the ear". They did start to become a bit uncomfortable after a couple of hours of use, and I felt the headphones started to put too much pressure on my ears. OK, I might freaky large ears. The Bluetooth range on these Regents headphones was pretty impressive too. It's claimed to be 10 metres and, although I didn't use measuring tape, I was able to walk all my house from the source with no drop off of audio.
Sound Quality:
If you are a regular user of Bluetooth headsets, you might well be aware of its downfalls when it comes to audio. There can be a high transmission latency and modern Bluetooth headphones rely on technologies such as aptX to reduce this from around 250ms to approximately 150ms. But this gives a problem, even using aptX, your brain can still recognise the delay. This is not a problem when listening to music unaccompanied with any visual, but it becomes a problem when playing games, watching music videos, TV shows, movies, or other multimedia content. I didn't find any of these issues when using theses Sudio Regent heaphones though
Bass is somewhat lacking  on the Regent's but voice quality when listening to audio books or podcasts was exceptional, with good phone call quality as well.
Conclusion:
The headphones are currently available from Amazon for just £93 or from Sudio themselves for a cheaper £79.99. For that price you get a pair of well made headphones, with a good sound and stellar battery life. To be honest these give some of the bigger brands, and hence more expensive headphones, a real run for your money.
Sudio Regent Bluetooth Headphones.
Price - 75%
Build Quality - 80%
Comfort - 75%
Sound Quality - 85%
Battery Life - 95%
Bluetooth Range - 90%
High quality build, great sound and very nicely done throughout.