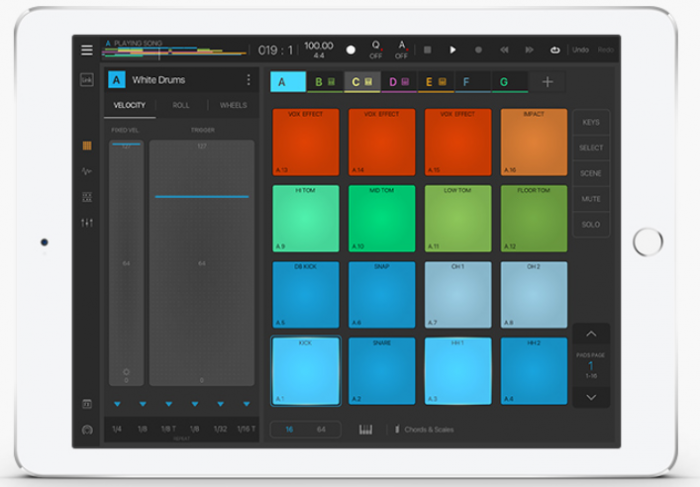 Want to do some music production and sound all professional? You'll be needing BeatMaker 3. It's got rave reviews and is free from now until January 28th for iOS devices. It's basically a very flash bit of music producing kit, gone mobile.
It's an easy and intuitive audio and MIDI workstation that'll let you create a fully produced song with repeat, roll and swing controls. You can basically make tunes like this with it…
There's 128 banks of 128 pads, with a fully-fledged instrument behind each one. Record and assemble tunes live and sculpt your ideas live using a full modulation and layering system.
I'll be honest here, I'm not totally sure what I'm talking about. Yes, sure, I understand pitch and stretch. I understand loops and tempo but all this other audio tech is going right over my head. Inside there's a sound store you can do multi-channel recording with input/output routing with USB audio interfaces.
Did I mention it was free? Yeah? Go here and get it!