I've been using the Honor View 10 for a few weeks while travelling now and working on a full review which will have another awesome video review (no pressure Lukasz…).

One of the features where the Honor View 10 delivers exceptional value is in the camera department: essentially you are getting hardware in line with the camera setup of the Huawei P10 with the software improvements brought by EMUI 8 built on top of Android 8 Oreo. In this post I'll give you a taste of what can be done with the Honor View 10.
Handheld
When held in the hand, the camera performs well in daylight, but can struggle in low light because of the lack of optical image stabilisation (OIS).
I was really impressed in how well things looked after snapping with the dual camera setup. The dual 16MP and 20MP sensor and some clever software assisted by the Kirin 970 chipset make point and shot easy.
Speaking of the Kirin 970, we have to mention that simple point and shoot is assisted by Huawei's AI NPU baked into the HiSilicon Kirin 970 chipset. When pointing the camera at an object or scene the clever software running on the NPU does machine learning image recognition so as to then optimise camera settings. In my time with the Honor View 10 I have been impressed with how well it recognises cats, dogs, foods and plants/flowers. The AI applied in the camera of the Honor View 10 doesn't recognise monkeys yet though…
One thing to note is that at the early Burns lunch we had in the Skyscanner office in Singapore the Honor View 10 did not recognise the bowl of haggis as a food item. Maybe the AI in this thing is actually cleverer than we think…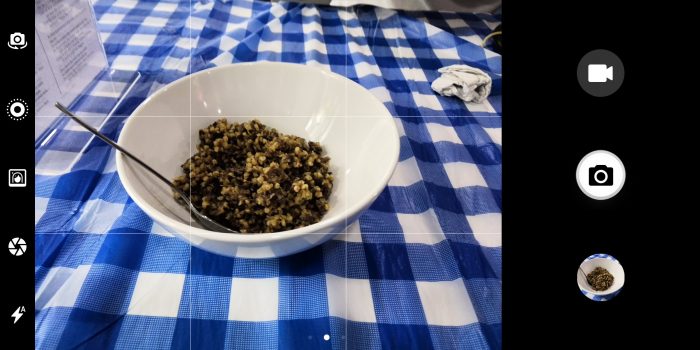 Night modes with a tripod
Where the Honor View 10 excels is in Night Shot Mode and Light Painting mode when used with a tripod.
I have been lucky enough to have been in Singapore for the last while and the city is just asking to be photographed at night. An inexpensive flexi-not-Joby-tripod from Amazon, the Honor View 10 and lots of walking gave me the opportunity to consider a jump into a career in photography for desktop backgrounds…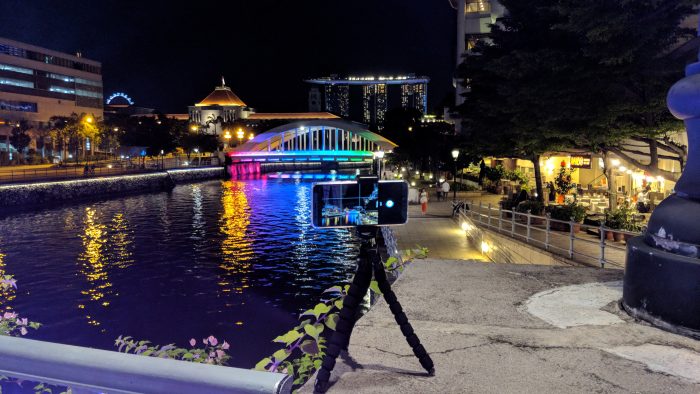 Timelapse
I also used the flexi-not-Joby-tripod from Amazon to take a timelapse at Bali airport. The video generated is an HD 720 fare which is great for YouTube and most social media platforms.
So there you have it. I really like the camera and software on the Honor View 10. You can see more of the nonsense and mischief I create on my Instagram and other social media channels.