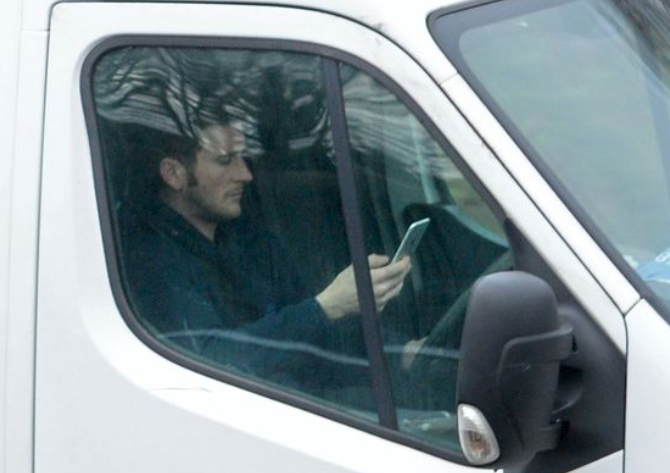 Here in the UK you can get in a lot of trouble for having a phone in your hand whilst driving. You risk getting 6 points on your licence, which is half-way to a driving ban for most people. If you passed your driving test in the last 2 years, you'll lose your licence. End of.
A fine of £200, which can rise to up to £1000 if you're taken to court, can also be applied. It increases to £2,500 if you're driving a lorry or bus.
The law states that you must only use your phone via hands-free access. You've got to ensure you're using voice commands, a Bluetooth headset or a phone mount. Also, and this is something a lot of people forget, the law still applies even if you're stuck in traffic or stopped at lights.
However, people are still risking it because – in reality – the chances of you getting caught are smaller than they should be.
Police numbers are dropping. We had over 140,500 officers in 2004 and now there's 123,507. Police on the roads aren't seen as much, and enforcing mobile use is a time consuming and tricky task, especially with so many people still doing it.
Today the Daily Mirror reports on a new campaign designed to highlight the issue. In just 15 minutes four drivers were spotted and stopped. People were found to be texting, calling and browsing whilst driving. They also found a motorist doing 60mph with both hands off the wheel so that he could navigate his smartphone instead.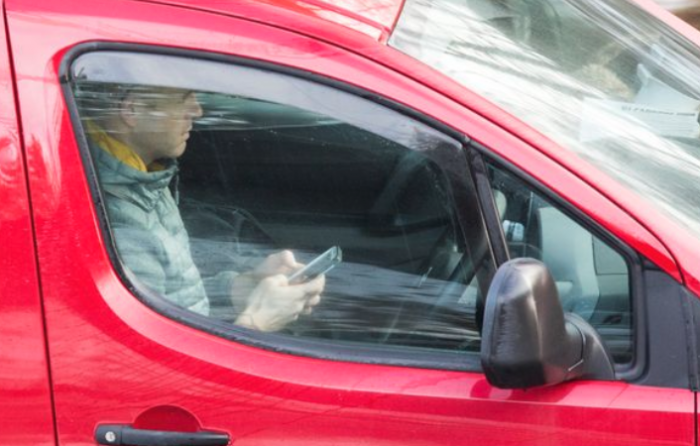 Forces in England and Wales are taking part in new crackdown on phone use whilst driving. In 2016 it directly led to the deaths of 32 people, a rise of 60% on 2015. The crackdown even snared an ex-policeman, who freely admitted he'd messed up. Paul Fort told the paper…
You know you shouldn't be doing it. The lesson here is put it away and don't use it. I've now got six points and a £200 fine. Great.
With more and more voice recognition systems, there really should be no need. I tend to do the "OK Google" thing to dictate WhatsApp messages home and then emails to work. Having to put the phone in your hand, especially with the cheapness and ready availability of Bluetooth kits too, isn't needed while you're driving.
Trouble is, people are still doing it..
Worst of all? Even if people are banned and have their licence taken away, many will still chance it and carry on driving. This footage of John Hornby, from Burley in Hampshire, saw him hitting 155mph on the M3. He didn't bother going to court and has been disqualified from driving for nine months and given a £325 fine. No phone involved here, but some would say that his short ban and fine isn't too much different …
https://www.youtube.com/watch?v=QNrL1OXkGCQ