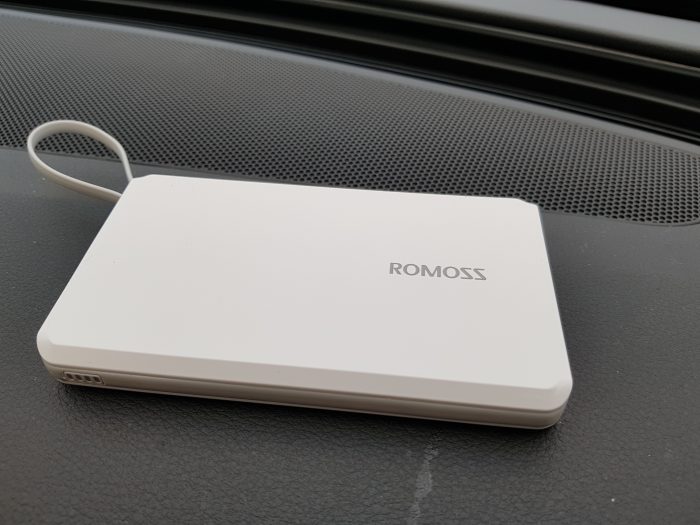 Another day, another power bank. This is available from Amazon UK for a mere £12 with free UK delivery. Not a bad price that at all.
It's about 1cm taller than a credit card and a tad wider. Inside thee's a 5,000mAh battery which will charge the 3,000 mAh battery in my phone fully once and then will perhaps give it a partial boost after that.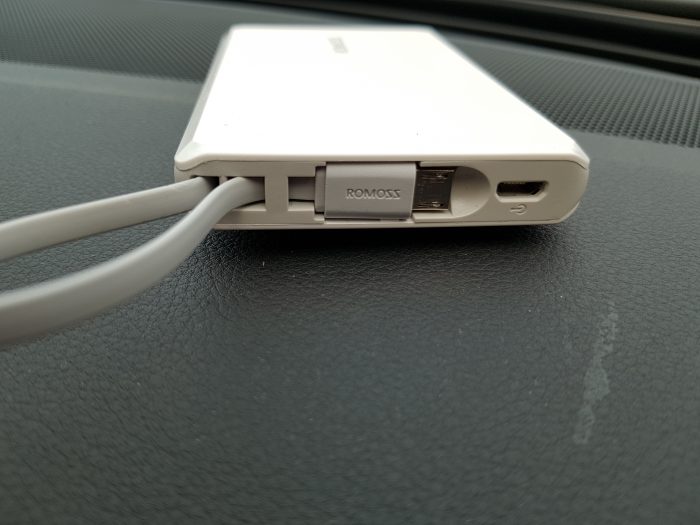 The big let-down with a lot of these chargers is the fact that you have to carry the appropriate cable around with you all the time. Here there's a cable that also doubles as a lanyard loop. Not only that, but it's a microUSB cable AND there's an Apple Lightning adapter tucked in there too. It plugs onto the top of the microUSB port but this little extra plug isn't held in with magnets or anything. The horizontally-positioned microUSB holds it in place. When you're transporting the portable power bank this isn't a problem, but if you are to upturn the power bank whilst the microUSB cable is extended and you're charging something, it can drop out.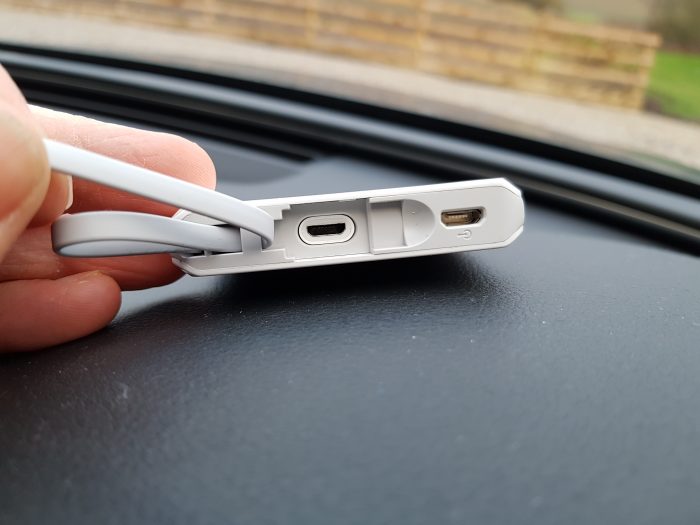 There's some decent safety features build in too. Overcharge protection, short-circuit protection and temperature monitoring protection too.
In the box you get a 12 month warranty card and an additional microUSB-to-USB cable so that you can charge the power bank from the mains. On the side, a small LED indicator lets you know just how full the power bank is. There's four LED's, each presenting 25% of the charge remaining.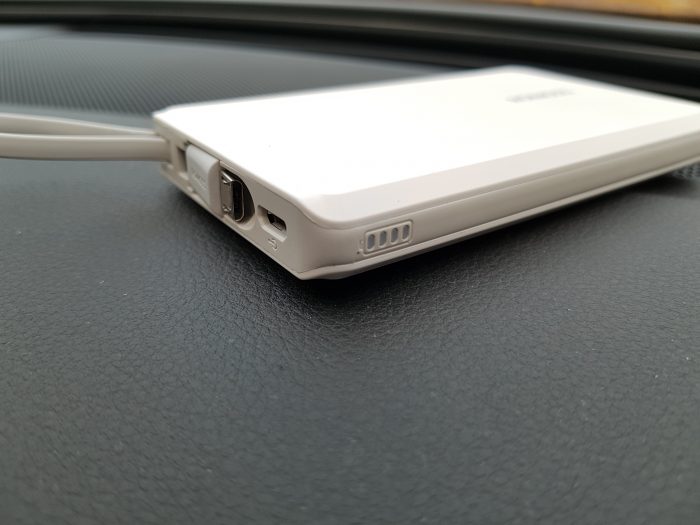 All in all, what can I say really? It's well designed with the longer edges coming to an almost triangular point and it's great to see that the cable comes tucked into the battery and that it acts as a lanyard too. I perhaps wouldn't want to hook it on my keys, but you can attach it easily to a bag or hang it somewhere. The only minor bad point is the fact that the additional Apple Lightning adapter can drop out when you're charging, but provided you're careful it should be OK and you can buy the things on eBay fairly easily.
The price, the rigid but lightweight construction, it's all very reassuring and it'll do the job for you if you need a boost. At 5,000 mAh it's at that mid-point in terms of capacity and comes with a cable built-in.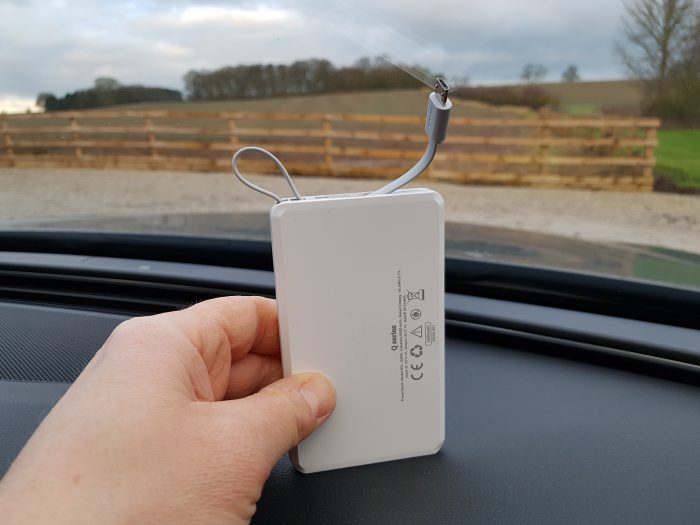 Romoss Qseries 05 Power Bank Review
Build quality - 93%
Capacity - 82%
Value for money - 99%
High quality battery pack with built-in microUSB charging cable, capacity lights and an additional Lightning adapter too. Very nice.