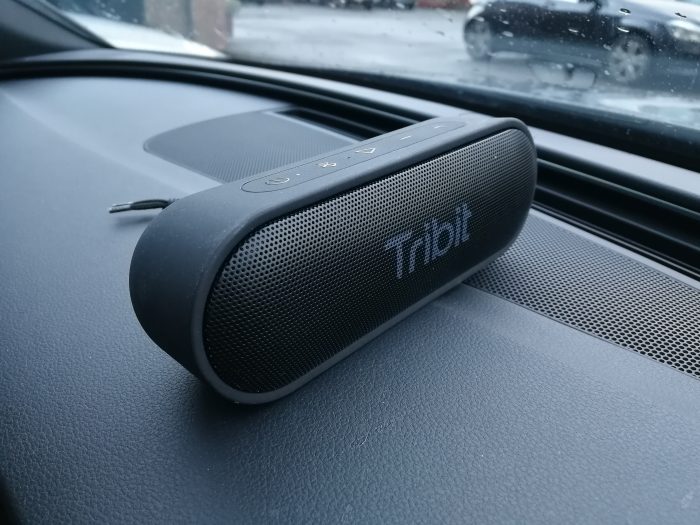 Inside this well-built speaker is a 4,400mAh battery which takes 5 hours to charge. Once you've charged it, it'll play your tunes for a full 24 hours depending on the volume you set it at. That volume, and the sound quality, is really rather good. I just wish that I could buy this thing here in the UK. We got one on loan but you can get one in the USA for $39.99 from their website or from Amazon.com for $35.99 as I write. It'll be available on Amazon UK here shortly.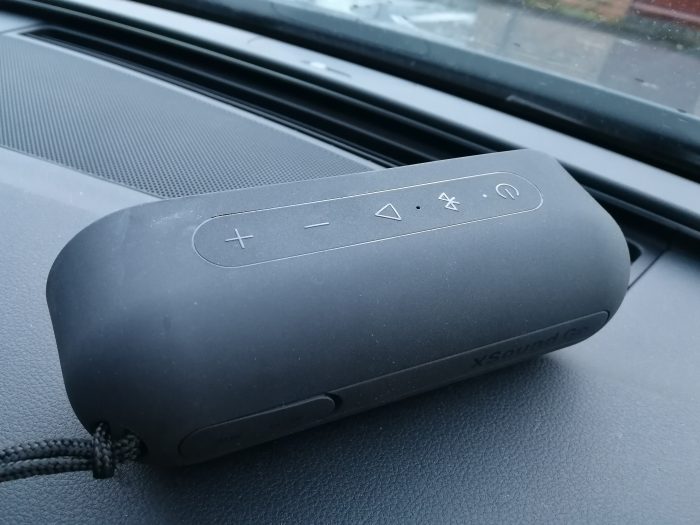 For the price this really is a great little speaker. It measures 175mm x 59mm x 56mm and outputs audio via 2 x 6w speakers. It weighs 380g and comes with a set of buttons up top which have a soft click when you press them. The power button, well – that does the power on / off. The Bluetooth button starts the pairing mode and the volume buttons do just what you expect. To skip tracks, you use the play/pause button strangely. Hit this twice to move forward a track and three times to go back one track. Press once to play / pause or answer a call.
There's a lanyard and a microUSB cable for charging. This goes in the back after you pull back the waterproof flap. There's also a 3.5mm port, but you'll need your own cable for this as there isn't one in the box. The flap, and the lanyard, is because this is waterproof. Hang it off your shower. Put it outside at a party, or while you're camping. It's IPX7 waterproof, which is good for spray and splashes but don't submerge the thing.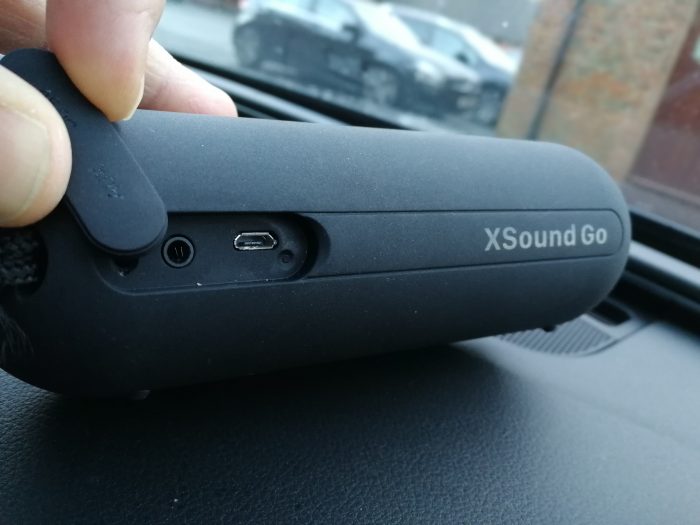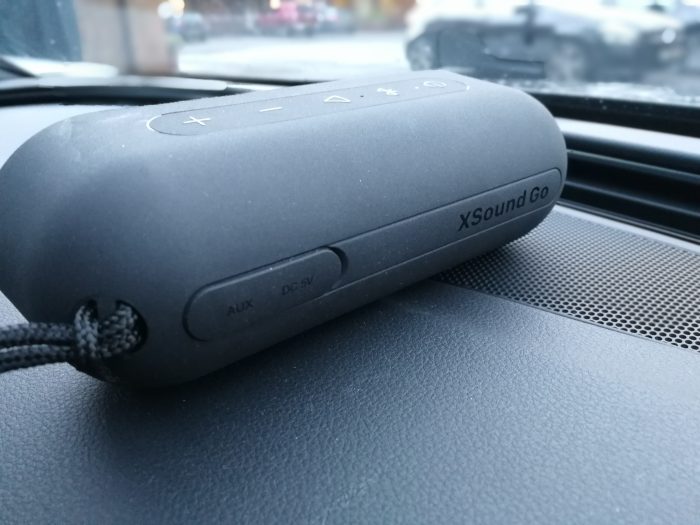 A small indicator light shows whether the battery is low, if pairing is activated or if Bluetooth is operating.
Sound quality is actually pretty damned good. The bass response is nicely balanced – not overly deep but balanced with the rest of the music perfectly. The sound is so impressive for the size, highs and mids are good at all volume levels.
Gotta say, I really did like this speaker and it's very well priced. I just wish it was available in the UK. If you're considering this, I'd definitely recommend it. Don't forget to check this Amazon UK link where it should appear pretty soon.
Tribit XSound Go Bluetooth Speaker Review
Build / Design - 94%
Sound - 92%
Value for money - 92%
Great build, excellent sound, great price. Everything you could wish for in a speaker really.