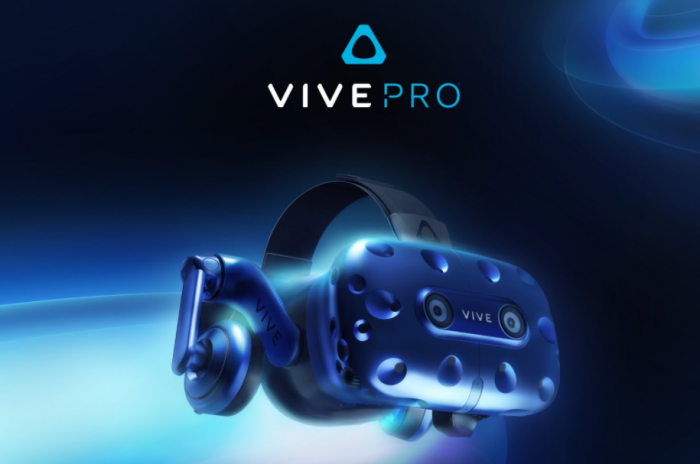 HTC, the company that used to have phones in pockets all around the world, have announced some new HTC VIVE kit in Las Vegas. There's new Viveport VR and Vive Video where you can enjoy VR content more easily.
The Viveport VR and Vive Video viewport has been redesigned and now has better audio and a higher resolution. The Vive Pro now has dual-OLED displays with a resolution of 2880 x 1600 combined, which is a 78% increase in resolution over the current Vive HMD. New headphones come equipped with a built-in amplifier and there's now a "resizing dial" on the headstrap which stops the front of the headset feeling so heavy. HTC have also added a set of dual microphones with noise cancellation and dual front-facing cameras.
No news on availability sadly, but we do have a video to look at…
A new Vive Wireless Adaptor has also been announced, and this works with either the existing Vive or the upcoming Vive Pro. It broadcasts over the 60Ghz band and should be ready for Q3.
Not only that, but HTC are also set to upgrade their VR video player, Vive Video. This now gets content from Vimeo, and a curated selection of content in a native VR format. Either 180 or 360-degree video content will be available.