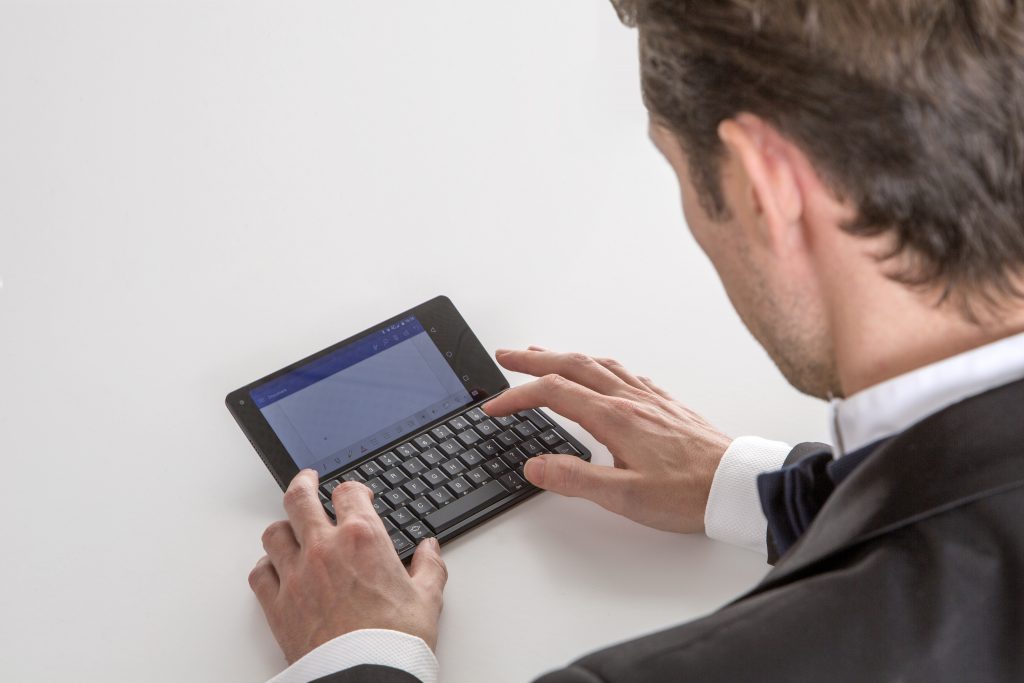 CES 2018 is just about to kick off in Las Vegas. The widely-regarded prequel to CES itself is an event called CES Unveiled. This is where a lot of companies will show off their latest wares and releases in a much quieter setting, and without a lot of the glitz and glamour of the Vegas show floor.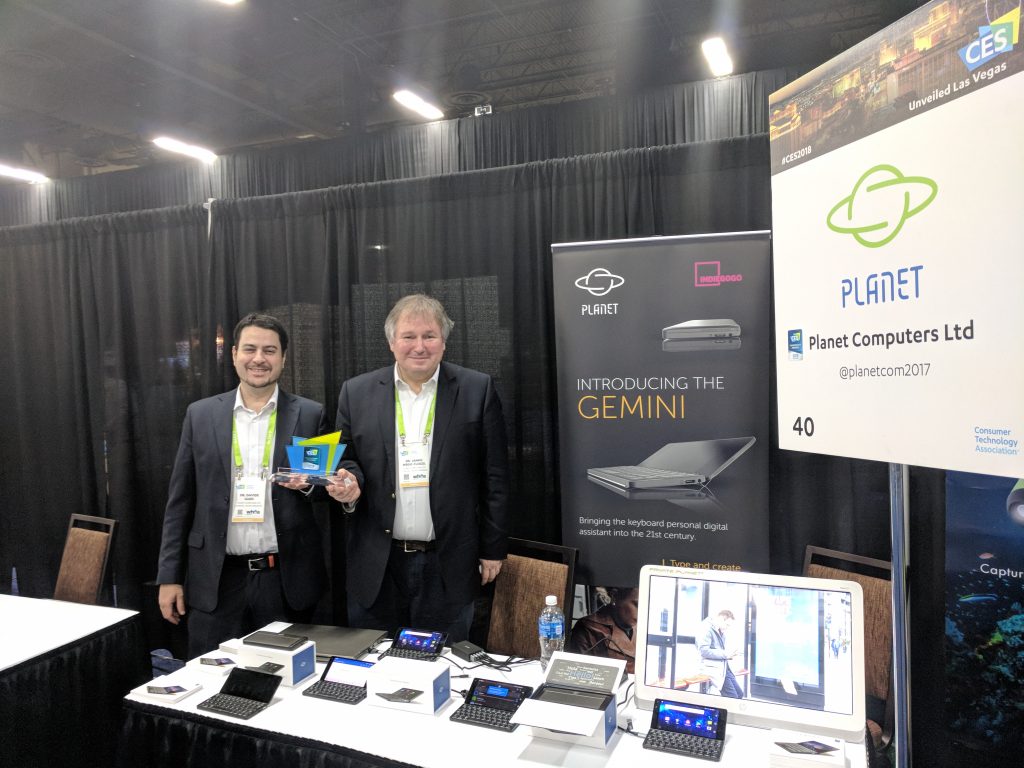 It's here that Planet Computers has decided to announce the official launch of the Gemini PDA. This is essentially the Psion 5MX reincarnated for the new smartphone age. We have already covered the phone on the site, back when it was nearing the end of its crowdfunding campaign. Since then the guys at Planet Computers have been busy working away on design developments and improvements to make this device easy to use and release ready. There have been at least 5 revisions to the keyboard alone in the last few months.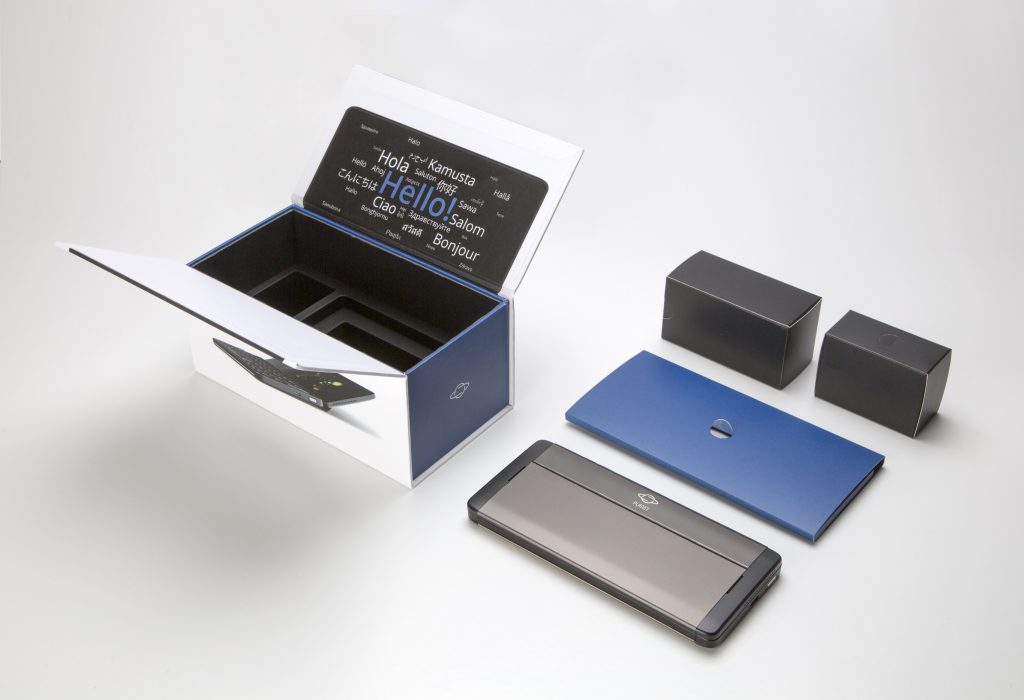 Since this is a company based in the UK, I was lucky enough to go and visit the team behind it at their offices in London. I met with a few of the designers, and also had a chance to get some time with the device in my hands, albeit in its raw prototype form.  What I can say from this experience is that the work they have been doing at refining the design has definitely paid off – the whole setup feels like something you would want to use on a daily basis. As to whether it would replace my smartphone, I can't say with 100% certainty.
The reason for this is that when you are using the device in its phone orientation, there isn't an external display. This means that you can't interact with the device when it is closed. There are these rather funky user programmable LEDs that sit nestled inside the aluminium shell that will alert you to notifications, along with the associated ring alerts for phone calls. The other thing that would put me off replacing my actual phone with this device is the fact that I would not have an external camera. There is only one camera on the unit as standard, and that is on the inside of the clamshell. You'll be able to purchase an optional add-on which will allow you to have a rear facing camera if you require one (for a $49 cost) though, so it is not a massive issue. I just feel that it could have been put in there to begin with.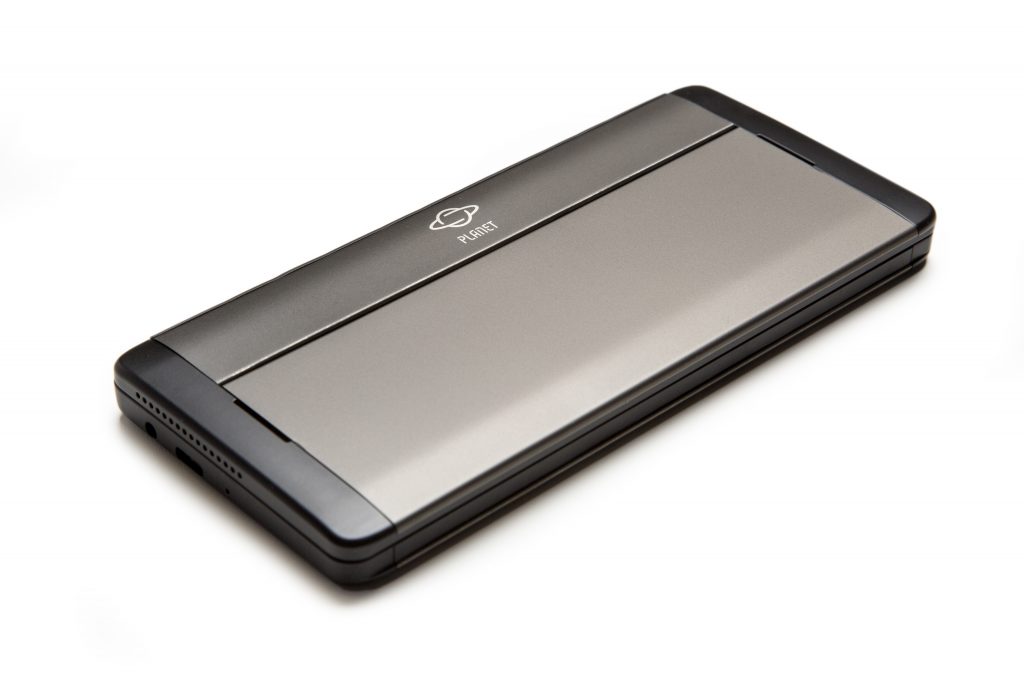 Apart from these two niggles, the unit would make for a fantastic blogging tool when on the go, particularly when running around busy show venues such as CES and MWC. I can already see myself utilizing this device in that scenario and can't wait to try it out! The phone will be launching with Android 7.1 installed with very minimal customisation. Where Planet is applying custom features it is being done very tastefully, and in homage to its forebear the Psion. Those of you who remember the Psion clamshells will be familiar with the launcher strip that sat just below the screen. Well, this is being dragged into the modern age and will be present as an optional popup via a simple keypress (yes, a physical keypress).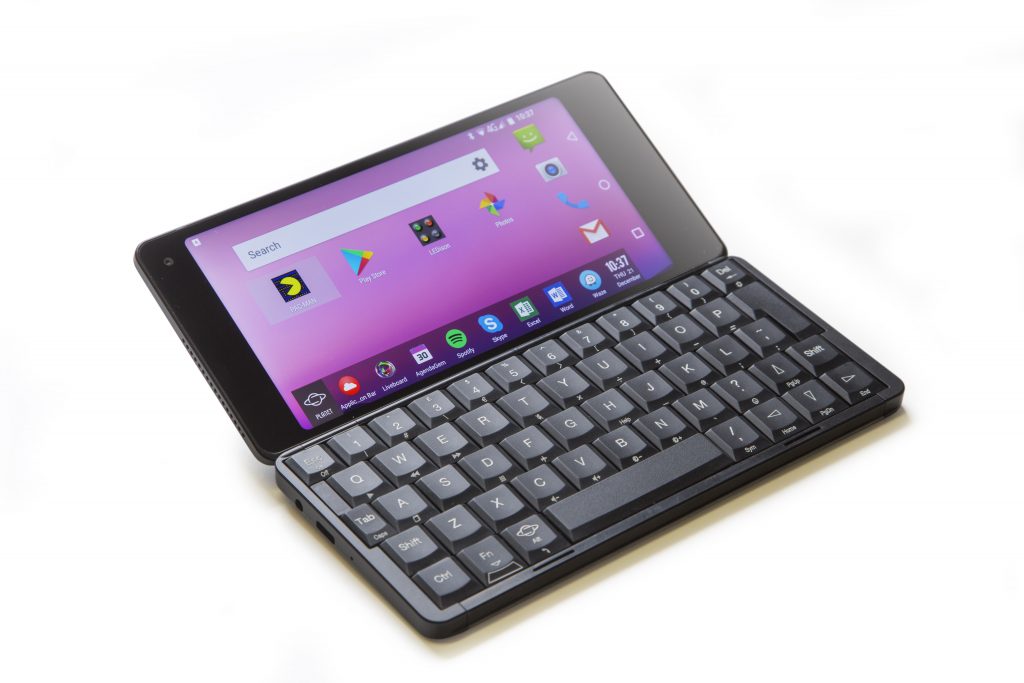 There are also very convenient keyboard shortcuts for things like the browser, email, notes, calendar/agenda etc. The device will also support all your usual keyboard shortcuts that you are familiar with from your computer. The ability to have the full 5.8″ display usable for your apps is a godsend, and the fact that Android supports split-screen so effectively now helps here. I was able to test by having an article that I was working on the WordPress App open alongside Chrome for research. I moved between the two apps smoothly and fluidly, and all of this is a device that will easily fit in my pocket. This will make the device as usable as a full laptop, albeit in a smaller form factor.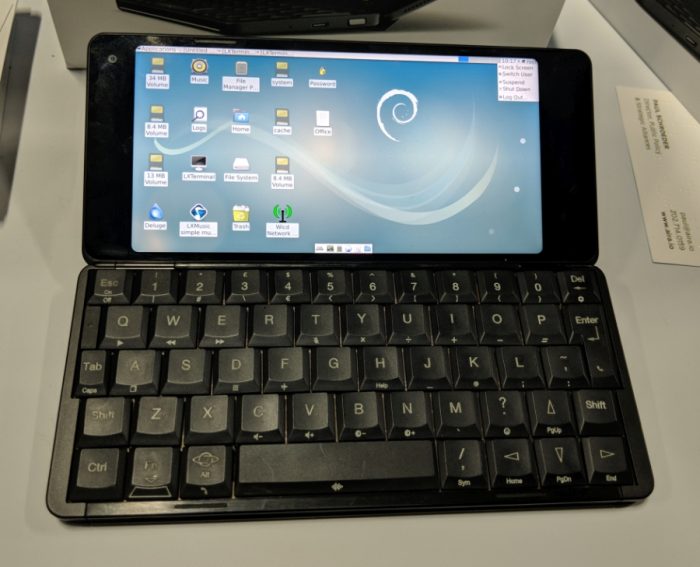 In addition to the ability to run Android, you will also be able to run the device in a Debian Linux environment, either as a dual-boot or from within the Android environment itself. This extra functionality was just in development when I saw it during my hands-on session, but it does indeed look very promising. I can envision this being used by IT teams for on-site management of networking and fault finding.
As for the outside of the Gemini PDA, you will find all your usual odds and ends. There's a 3.5mm headphone socket, side-firing speakers, and not one but two USB Type C – both of which are capable of Display Out – and charging the device. At the time of writing this article, I have not had confirmation as to what the output resolutions will be, but I presume 1080p will be the sweet spot. It seems that you will also be able to get a USB Type C breakout accessory to allow you make it into a desktop dock, in a similar way to what Samsung offers in the form of DEX. This will cost $75 via the IIG site.
This is an early mock-up of the design. There have been a few tweaks to this design, but for the most part it gives a good idea of what to expect.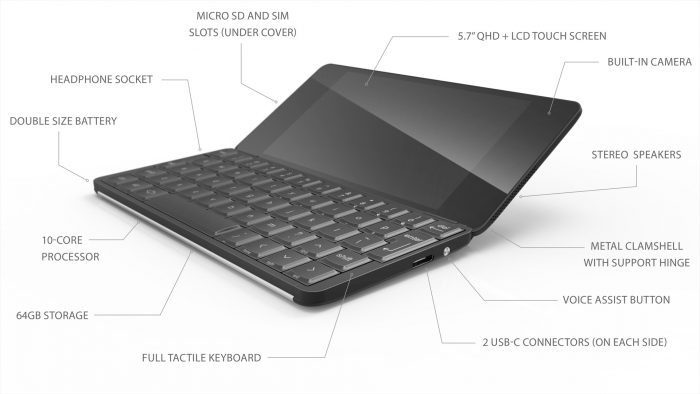 As a reminder here, are the specs of the device:
Planet Computers Ltd – Gemini specification Gemini from Planet Computers Ltd has a 5.99" scratch-resistant multi-touch screen connected to a full QWERTY keyboard within a wide clamshell design. Gemini PDA comfortably fits inside a jacket pocket with dimensions of 171mm x 79mm x 15mm. It weighs approximately 310g.
Key specifications:
Network
Wi-Fi 802.11a/b/g/n/ac
 GSM 800/900/1800/1900MHz
 CDMA 850/1900MHz BC0 BC1+ EVDO
 WCDMA 900/2100MHz
 LTE 1/2/3/4/5/7/12/17/20/41
 VoLTE compatible
Operating system
 Android OS
 Linux OS
 Dual boot OS system
Key components
 Chipset: Mediatek MT6797X
 CPU: 2 x Cortex A72 @ 2.6GHz/4 x Cortex A53 @ 2.0 GHz/4 x Cortex A53 @ 1.6GHz
 GPU: Quad Core ARM Mali 875MHz
 Memory: 4GB
 Internal: 64 GB
 Expansion: microSD
 Battery: Li-Ion, 4220 mAh
Communications
 Bluetooth 4.1 and 4.0
 AGPS
 2 x USB C, OTG Support
Camera
 5MB front facing with Optional add-on for a second camera for $49 via IGG site
Whilst the Gemini PDA won't appeal to a lot of casual phone users, it will most certainly appeal to those of us who use our phones for business, and for more than games and phone calls. I cannot wait to get my hands on with it and hopefully that will happen in the very near future. In the meantime, here are some of the impressions from the show floor at CES, courtesy of our friend Brad Linder at Lilliputing
Here are a few more pics that we were able to get as well.
If you want to support this device then head over to http://bit.ly/2m2olIL where you can secure a preorder unit, starting from $399.