Some years ago China tried to control smartphone zombies. They were everywhere, heads down and drifting into each other. It got so bad that a separate smartphone lane was installed so that very low-speed accidents no longer happened.
Now, in Sweden they're trying something very similar. Their solution was implemented after more than 650 of the smartphone zombies injured themselves during the last ten years. The Swedish technology fans would cycle or walk into each other, inanimate objects or – even worse – vehicles. They're just unable to look at anything but their own smartphone.
Sure, it's a familiar site now, especially when there's people coming out of offices at 5 o'clock. The footpath can be crammed with people eager to reconnect with their friends, and to get the latest updates from social media.
The Swedish Transport Agency has stated that..
The most common and most serious is that they get hit by motor vehicles. Almost as common is that they walk into lampposts, but the injuries aren't as serious then.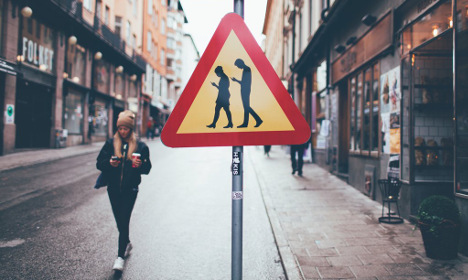 Now some clever Swedish creatives have created their own unofficial road warning sign which features a man and a woman hunched over their smartphones. It serves as a warning to driver and non-zombies alike.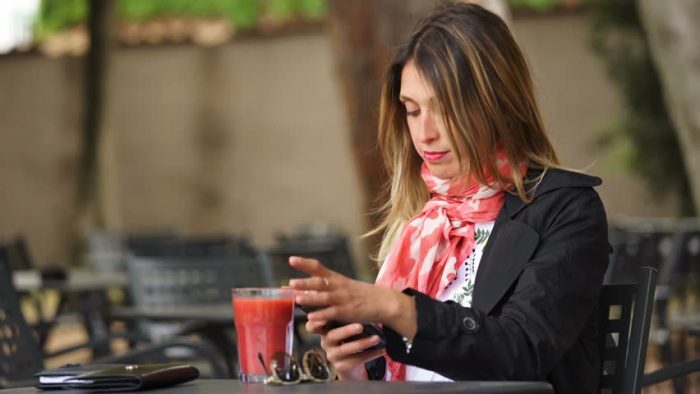 So, if you're walking around, head down, perhaps take time to sit and use your phone instead. Check your latest social media updates, write a book, soak up some time with www.topmobilecasino.co.uk and play some online casino games while you're chilling our and drinking a coffee. Having a hobby or trying one of the many big games available on the Google Play store is perhaps safer and you can concentrate more while you're in a warm and comfy chair. After all, you can't really walk around and properly concentrate in a card game or an online game while you're trying to avoid lamposts and dustbins!
Meanwhile, as these are unofficial signs, they will be getting taken down by the local traffic department…