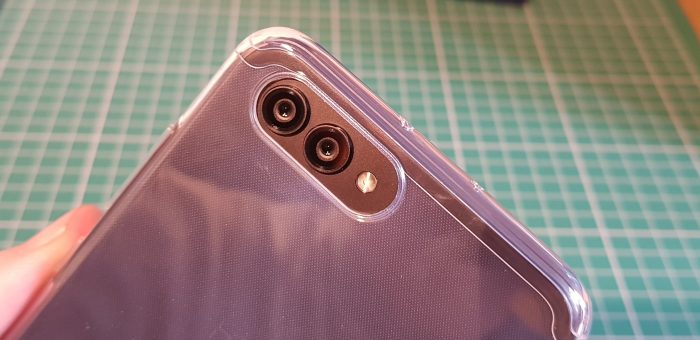 A few weeks ago I was down in good old London town where I bore witness to the latest Honor flagship. Today I have received a pre-production unit for review here at Coolsmartphone Towers. The phone is now available for preorder from the Honor website and, if it is pre-ordered, you get a free tripod stand worth £20. This freebie will come in very useful when using the phone as there is hopefully a lot to shout about on the camera front. However, back to the matter at hand, the Honor View 10…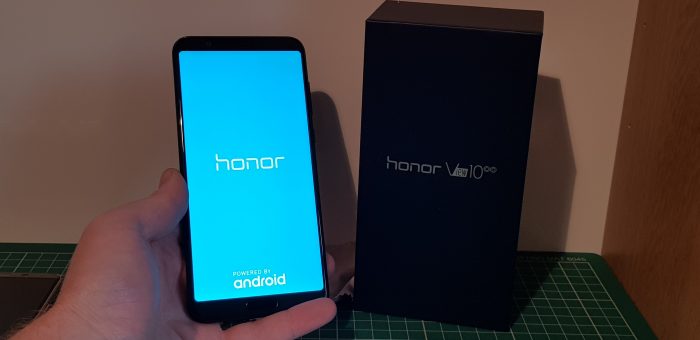 This is being pitched at a very similar market segment to that of Huawei's latest release – the Mate 10 Pro. This is a phone that I know very well, and you'll have no doubt seen my review. The phone shares the same processor, the same amount of RAM and the same amount of internal memory. It doesn't have the same all-glass design though, and is a bit different in terms of proportions. We also say goodbye to the AMOLED display, being replaced with an LCD panel in this instance. Whilst these are cost-saving measures, they don't detract from this feeling like a very good quality device. It is definitely able to compete with the likes of the OnePlus 5T which is the assumed target competitor, at least in terms of the hardware feel.
Here are the specs of the device..
Specifications

OS
Android 8.0 + EMUI 8.0
Color
Blue
Chipset
Huawei Kirin 970, Octa-Core (4*2.36 GHz+4*1.8 GHz)
Battery
3750 mAh (typical)
Camera
Main dual camera: 16MP + 20MP, Front camera: 13MP
Storage
ROM: 128GB, RAM: 6GB, Expandable storage: up to 256GB, Micro SD
Connectivity
4G TD-LTE/4G LTE FDD/3G WCDMA/2G GSM; Wifi 802.11 b/g/n, 2.4GHz; Wifi 802.11 a/n/ac, 5GHz; Support Wi-Fi Hotspot, Bluetooth 4.2, USB 2.0
Size
Dimensions: 157mm(L) x 74.98mm(W) x 6.97mm(T), Weight: 172g
SIM slot
TD-LTE/FDD LTE/WCDMA/GSM, SIM card 1 (SIM only), SIM card 2 (SIM or microSD card up to 256 GB)
Fingerprint
Yes
NFC
Yes
Sensor
Ambient light sensor, Compass, Status indicator, Accelerometer
External Interface
USB-C, mircoSD, 3.5mm headset jack
Output
5V/4.5A
As a true techie I am after the best things in life. By looking at that spec sheet I can honestly say, as far as an affordable flagship goes, this has got most things in spades. I am really quite impressed with the areas where it actually betters the Mate 10 Pro, such as the cameras. This has a higher megapixel count on both the front and the rear sensors (the monochrome is still that same at 20MP). It also has the "courage port" (Matteo's new name for the 3.5mm headphone socket).
So let's have a look at the unboxing video below.
Going around the device, starting on the right-hand side is where we can find the volume rocker and the power switch.  I am pleased to say it has some texture to it. This is a feature I really like and I am glad to see it has been used in both the View 10 and the 7X. It makes the whole act of turning the phone on much more pleasant, plus you can locate it quickly.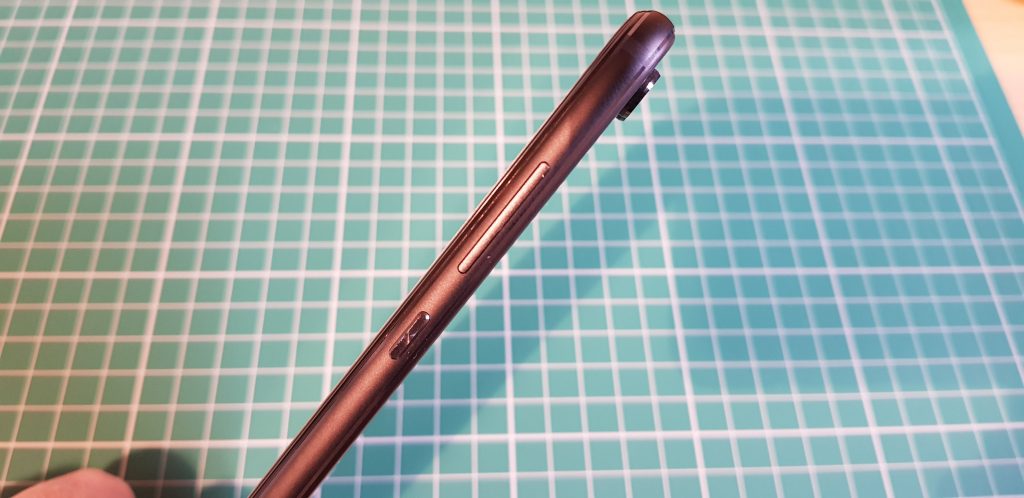 On the top of the phone, we find a microphone and an IR emitter for controlling your gadgets in your house (assuming that they use Infra Red). Nestled up here we can also find the earpiece which is sadly only used for phone calls, unlike its sibling. We also have a 13MP front-facing cam with an aperture of f2.0. It also contains some very cool tech that ties in with the soon-to-be-released Face Unlock. Sadly at this time it is not available. Watch this space for more info.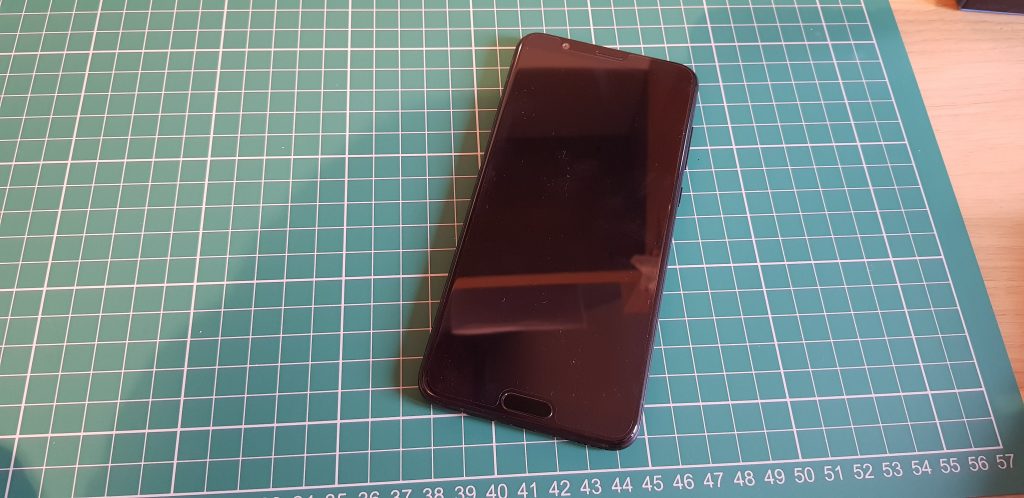 On the base of the front of the screen, we find something that is a bit different in this current age of high-screen-to-bezel-ratio-phones. Here we find a forward-facing fingerprint reader. It is very fast and is a necessity as it ties in with the above-mentioned Face Unlock. Above this, we have the on-screen navigation buttons which of course can be remapped if needed.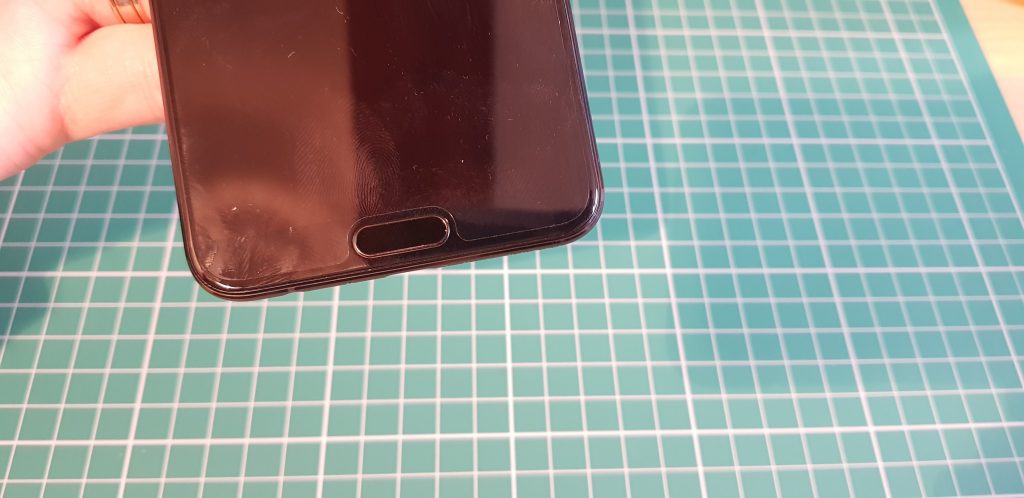 On the left-hand side, you will find the SIM card slot which will support both slots. There's LTE SIM support for VOLTE on both cards, which is great to see especially at this price point. If you decide that wielding dual SIMs is not for you then you can also pop a microSD card into the second slot and expand the already-massive 128GB onboard storage!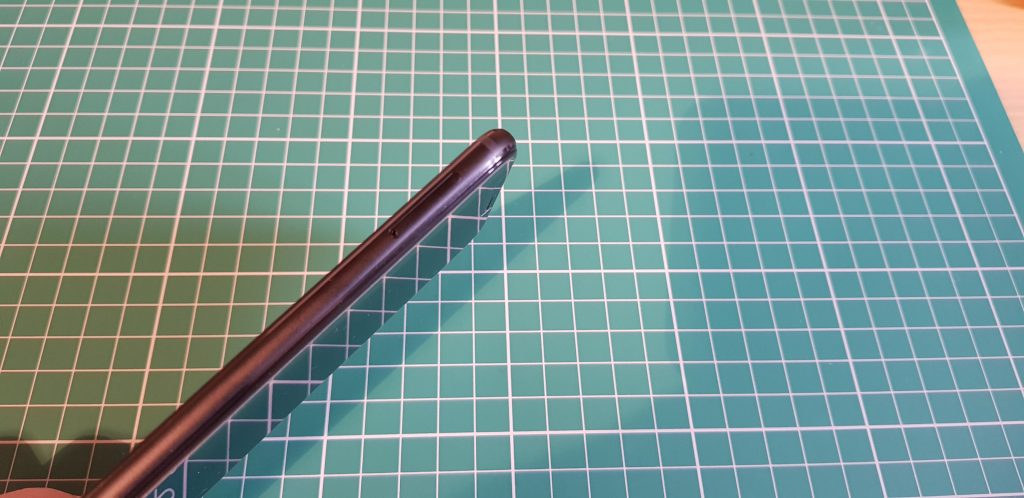 In the middle of the very skinny bezels, we can find the 5.99″ Full View Display. This comprises of a panel with a resolution of 1080×2160 pixels and a PPI of 403. From the first look, the screen is very bright and vibrant but I will need to assess this further to get a full idea of whether it is an acceptable sacrifice over the AMOLED used on the Mate 10 Pro.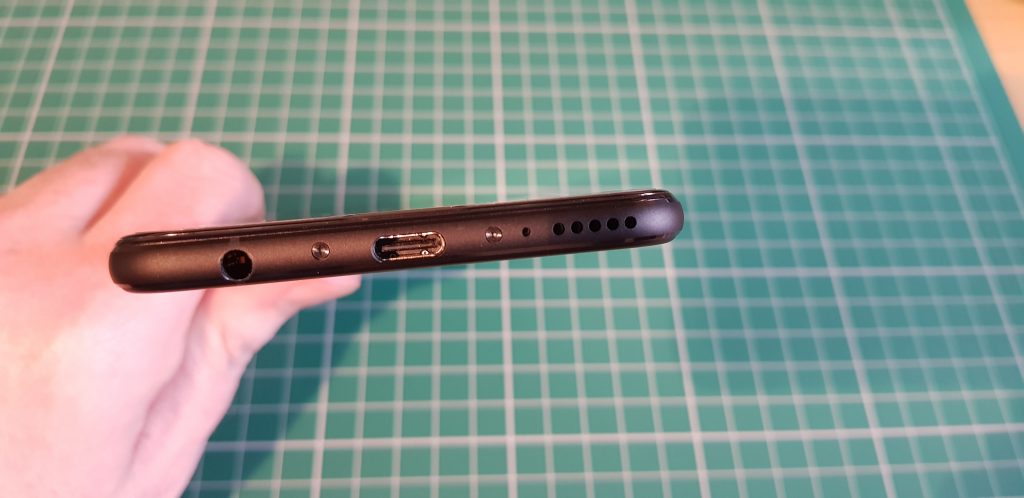 On the base is where you find not one port but two. First up we have got a "courage port" (the 3.5mm headphone jack). Nice to see here guys, so well done. Next to this is the obligatory USB Type C. Whether this is going to allow Display Port output is yet to be determined, but rest assured I will be putting it to the test! Lastly, there is the single speaker which is loud if a bit tinny.
Round the back we are greeted by a slab of aluminium with a very subtle antenna line at the top and bottom of the phone. Sitting just under the top-most antenna line we have the camera array.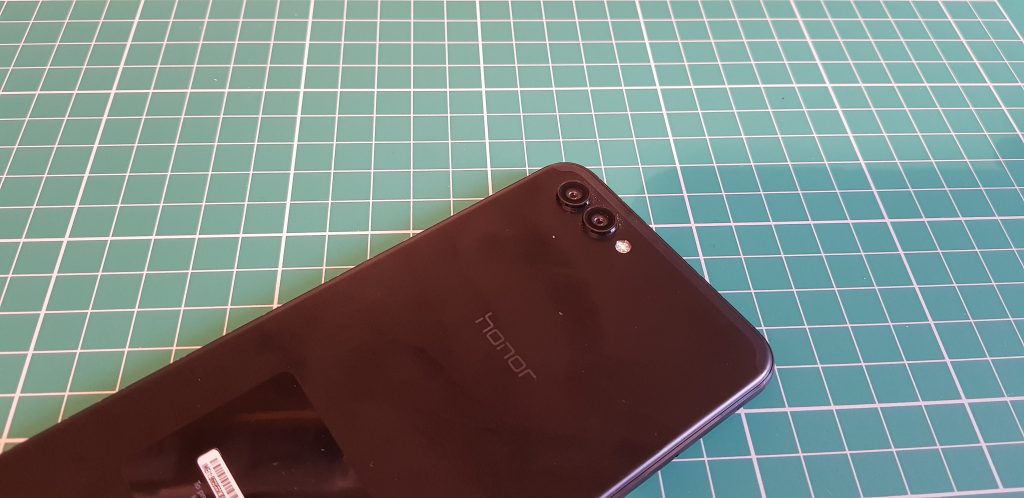 The cameras here are a 16MP RGB sensor and a 20MP Monochrome sensor. The sensors are set up to use phase detection autofocus and motion tracking. Unfortunately, they don't have all the autofocus wizardry found on the Mate 10 Pro.  Not a massive compromise I hope. We also find a dual LED flash sitting here as well. Hidden under the back panel is a 3750mah battery capable of recharging via the SuperCharge tech. We also have a NFC antenna, meaning that the device will work with Android Pay and data transfer with just a tap.
That about sums up my unboxing of the phone, I have got a lot of things that I want to do with this phone during testing, especially in comparison with the Mate 10 Pro. So I will get to it right away, and see you back here for the full review in a few weeks.
For now, here are a few shots comparing the two leviathans!
As I mentioned above the phone is available to pre-order now from the Honor website for £449.00 which will also include a free tripod worth £20.