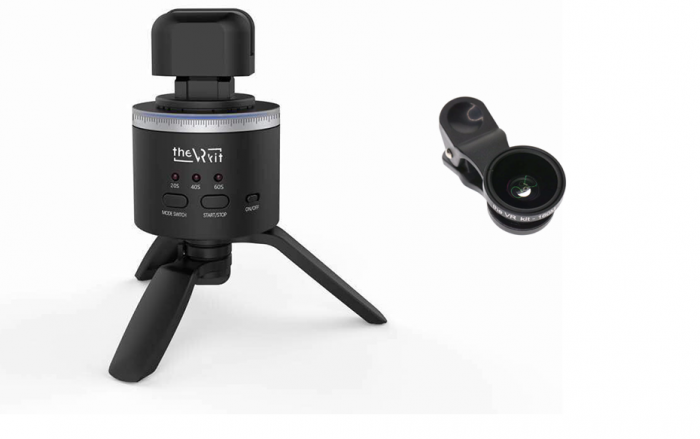 Lebanese digital image technology experts, Dermander, have launched a VR solution for your smartphone. Cunningly named "theVRkit", it makes your smartphone a high resolution Virtual Reality camera.
The kit comprises of a fish eye clip-on lens, a Bluetooth controlled smartphone mount and a pair of VR glasses.
To use the kit you simply click on the fish eye lens, pop your smartphone in the mount, start the app on your phone and it does the rest. Stand back and it'll begin creating the VR world. By spinning round and stitching shots together, it creates a high resolution 360 degree image that can be viewed either by using the VR glasses, your smartphone or a computer.
Here's a video that shows and explains the process …
The VRkit is currently available from their website and prices are $64.99 for the mount and $12.49 for the clip on fish eye lens.
Hopefully we will get a kit in for a full review in the not to distant future.