This is Alin Marin. As you can see here, he seems to like wearing a full-body swimsuit. It's not so that he can become a professional swimmer, oh no. This guy likes to go to rock concerts and pickpocket your mobile phones. To get away, and in order not to be noticed, he shoves the phones into his swimsuit.
West Midlands Police watched him target several people as he jostled with revellers in the mosh pit during a Royal Blood concert last month in Birmingham. The covert police operation started after reports of a similar spate of thefts at earlier performances, and resulted in Mr Marin, of no fixed address, being arrested and thrown into jail for 3 years.
Police said that…
Romanian national Marin had secreted 53 phones inside a compression suit he was wearing beneath his clothing. He was arrested in Broad Street shortly after leaving the gig – and the phones recovered from a nearby car park.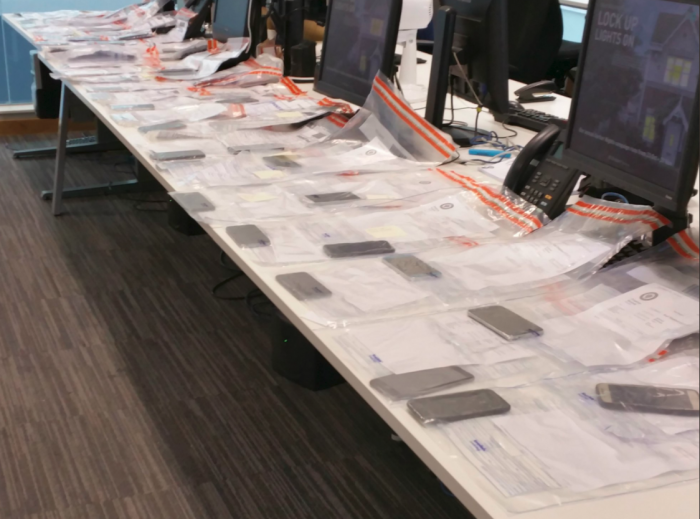 You might think that this would be easy to do if a phone was in a coat pocket, but Police Sergeant Julia Slater tells us that ..
Many of the phones were taken from front jeans pockets, which people believe is a safer place to carry valuables. (However), due to the jostling in the mosh pit they simply didn't realise they'd been targeted.

He slipped phones inside the swimsuit and effectively turned himself into a deposit box for the phones, allowing him to carry tens of phones concealed around his body.
Be wary!