We've seen similar things in the past, but I'll confess that this is the first one selling on Apple.com. The Montreal-based startup has sent us oodles of details for their SmartHalo gadget, but for me it's probably easier to just watch this demo video. I promise I didn't film this today, despite the snow in the footage 🙂
SmartHalo shows the quickest and safest way to get to where you want to be, and it also acts as a light at night to ensure you're safe. In addition there's an alarm system to keep your bike safe too.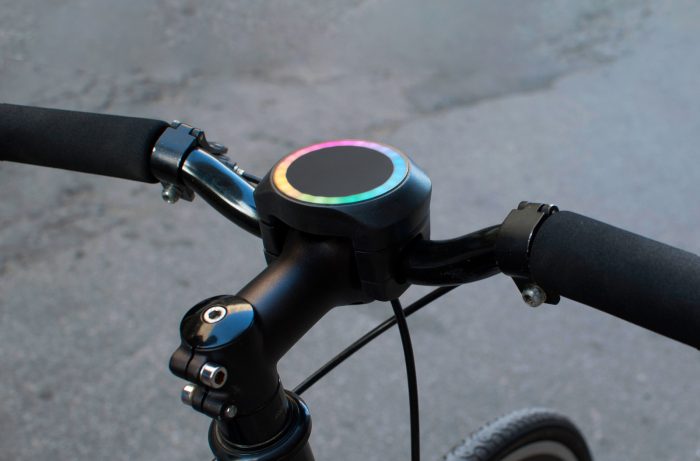 Connecting to your phone via Bluetooth and, working alongside the SmartHalo app, it pushes the navigation information on the sleek and tactile circular interface. It'll also gently inform you if there's an incoming call on your phone. This means you can concentrate more on the road and your surroundings.
The front light can turn itself on when it gets dark and there's smooth sounds to give you an audio cue when you need to make a turn. A loud alarm triggers when the bike is tampered with. The device also keeps an eye on your fitness levels, tracking your fitness and sync'ing with the Apple Health app.
It's available on the US store for $149.95 or, thanks to the interesting way that Apple converts currencies, £159.95 here in the UK. Phew… I managed not to have a rant about the fact that $149.95 currently equates to £112.61 and it's overpriced for the UK market. On Amazon UK it's even more expensive!. Ahh well, dodged a bullet there. Oh, and don't be fooled – you can get it to work on Android too.