I do tend to wear headphones quite a bit. At work, at home when I'm typing this stuff out and even when mowing the lawn. These ones are over-ear headphones from a company called iDeaUSA. They've got a lot of tech inside, most notably something called "AtomicX Audio Engineering". What this is, apparently, is some clever audio refinement that provides a "richer sound with punchy bass" which is more detailed.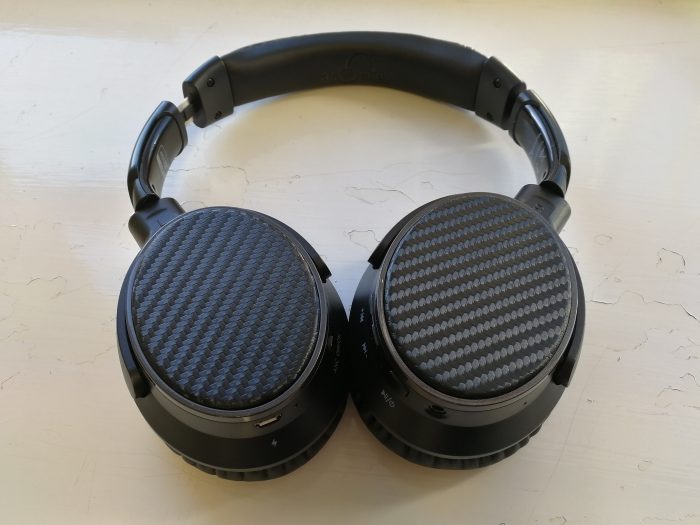 Describing this in text is a bit tricky. I wouldn't call the bass over-powering, but in a way that's good. It's nicely balanced – the rumbling sub-woofer effect and the drums sit alongside each other nicely, rather than the low-end rumble taking over. Currently I'm listening to this Daz WIllott mix, which features some properly old dance tunes. Those old tunes aren't necessarily known for their production quality, but they still sound very good through these headphones.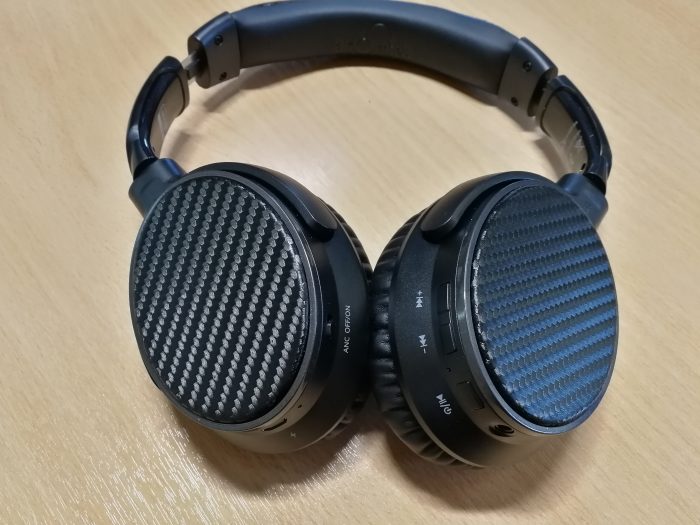 Now, I know I've jumped right in with the sound quality here. The balance is perfect, with the entire range of notes coming through crystal clear. However, I should probably tell you a bit more about the headphones themselves. They're now available to buy on Amazon UK and you can pick them up on Amazon USA.
They're lightweight at just 363g. I've worn these for over an hour now and the soft cushioned headband sits comfortably on your head whilst the cool cups on your ears nestle softly against your head. Those cups tilt in all directions and you can just extend the earphones down without any danger of catching your hair. The headband sits forward on your head so it doesn't slide backwards. A nice little touch, and the controls are easy to reach. You get used to where they are after a very short time.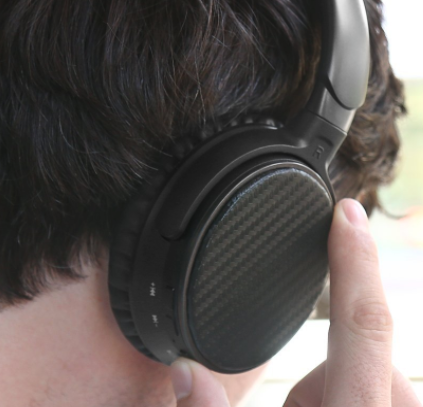 Inside there's 40mm stereo drivers with aptX technology to deliver CD-quality audio plus active noise cancelling technology which does work very well indeed. The switch on the side is like light and shade, and flicking it certainly drops you into an immersive experience where every note can be heard without interference from the outside world.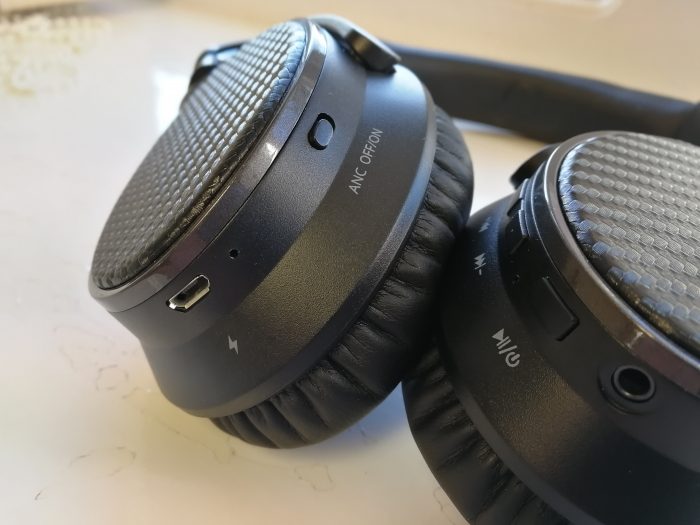 Connecting is simple enough, and there's quick voice prompts telling you when everything is connected up. The Bluetooth 4.1 system can be used or, if you wish, you can plug in a 3.5mm audio plug like in the olden days. On the right ear (you'll notice the cool way that the left and right ear are identified here), you can tun the device on, off and control the volume (quick tap) or skip tracks (long press). That power button acts as a multifunction key, dropping / answering calls and playing or pausing music too. Press and hold to start the pairing process.
Overview video
Want a quick fix? Here it is!
Yes, you can do calls too thanks to an in-built microphone. There's also a small LED so that you can tell if there's a low battery or you're connected via Bluetooth etc.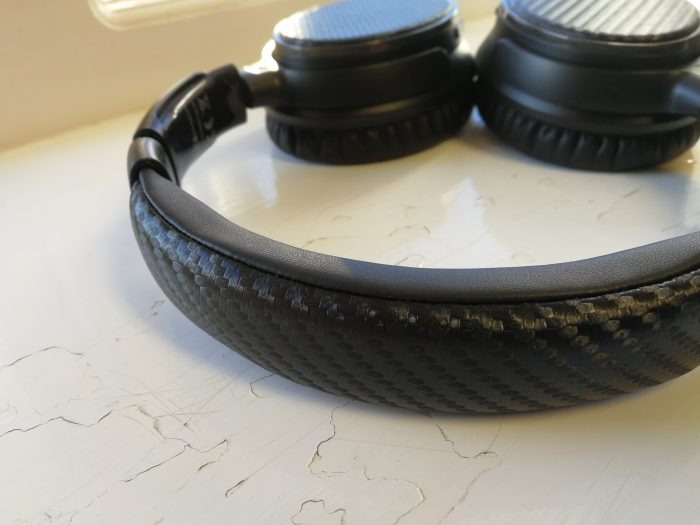 Keeping everything in a protected and safe environment is important, especially if you're going away and you're about to squash this in a suitcase or bag. The free supplied protective case is of high quality and looks good too.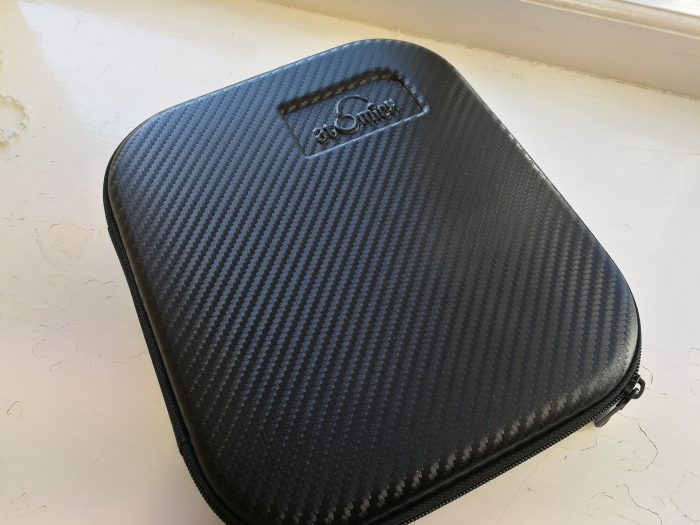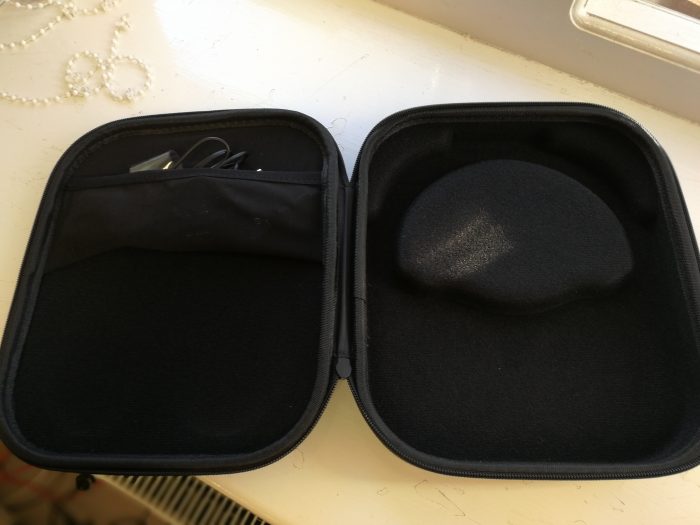 Battery time? Well, let me tell you that there's a 500mAh smuggled magically into these headphones somewhere and it'll keep playing your music for a full 25 hours on just a quick 2 hour charge. That's pretty amazing, I have to say.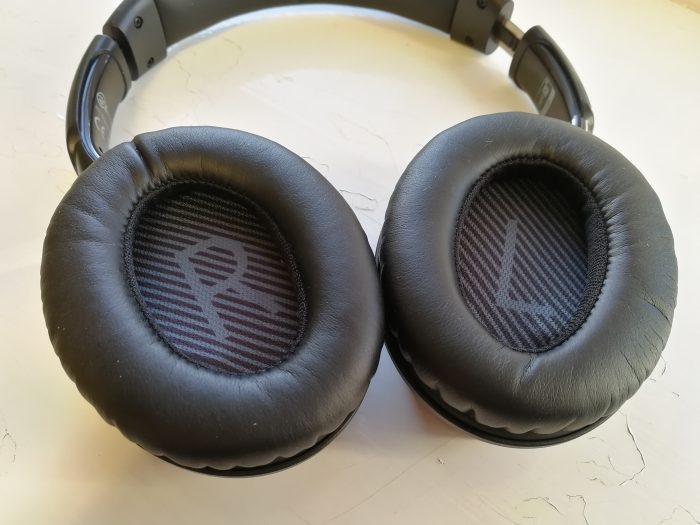 So, if you're immersing yourself in some online gaming (let's not forget that many laptops have Bluetooth built in now too) or you're going to be spending some time on websites like Casumo where the sound and music experience is vital, you can lock yourself away in your own world of entertainment with these. They can be worn for quite some time and you can wear them for Skype calls, conferences, video calls and to lose yourself in audiobooks or podcasts like our very own Coolsmartphone podcast.
Update – You can now get these from Amazon UK for £69.99!
Gallery
As usual, I went a little overboard with the photos, so here's some more just to finish off the review 🙂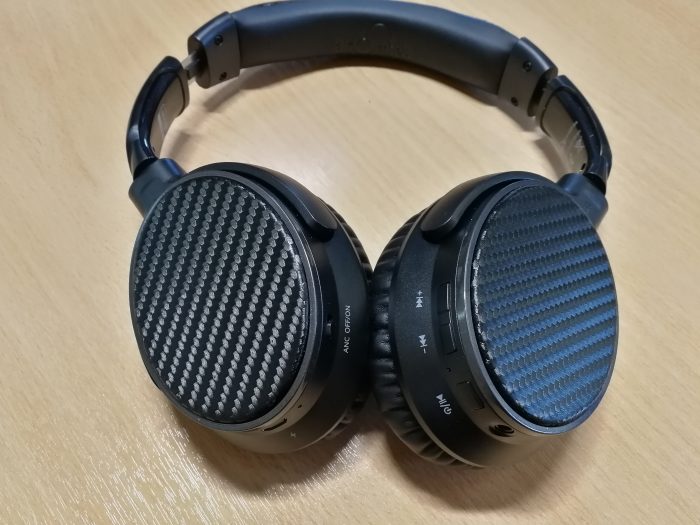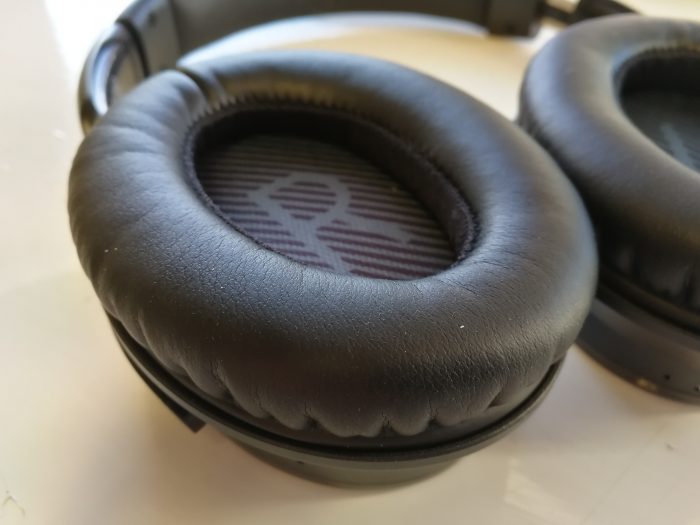 iDeaUSA AtomicX V201 Headphones Review
Value for money - 91%
Build quality - 99%
Audio quality - 94%
Very nice. If you can get hold of these, they come highly recommended. A fine and controlled balance all across the audio spectrum, plus they're comfortable and the noise cancellation works brilliantly.