We've received an email from NOA. They're about to launch their first smartphone with an 18:9 screen ratio and DTS audio. It's called the NOA N8 and has a near 6″ screen, though it's 720x1440px. It also has a 5000 mAh battery, which seems very decent, and that has something called "PumpExpress+" which means you can charge quickly and safely. It runs Android 7 with a Mediatek 6750T Helio P10 8x CPU @ 1.5GHz.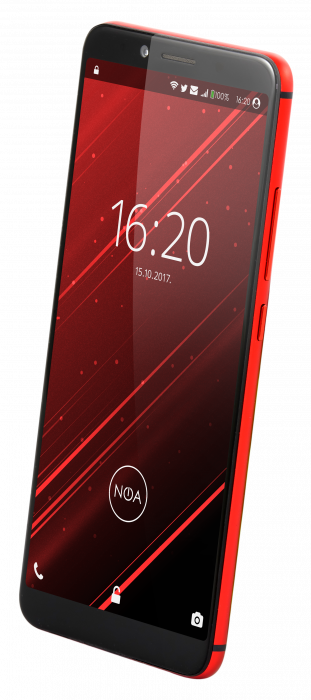 The 4G-capable smartphone also comes equipped with 4GB RAM and 64GB storage. Around the back are two cameras – a 13 megapixel and a 5 megapixel, plus there's a 16 megapixel Samsung selfie camera up front.
All the other standard bits are here, including a USB type-C fast charging port, light sensor, fingerprint reader, GPS, WiFi and Bluetooth 4.0.
This unibody aluminium handset will be appearing at IFA, where the Croatian manufacturer will no doubt show off their other handsets. 16MP camera and a double 13MP + 5MP back camera.
To promote it, we've received a video of a lady running along a beach. Pfff.. who do they take us for? Do you think that alone is going to get me to click play?
Want one? Well, it's on pre-order right now and the price is €259. That works out at around £193 and it should be available tomorrow. We can't find any mention of NFC or a microSD slot though.