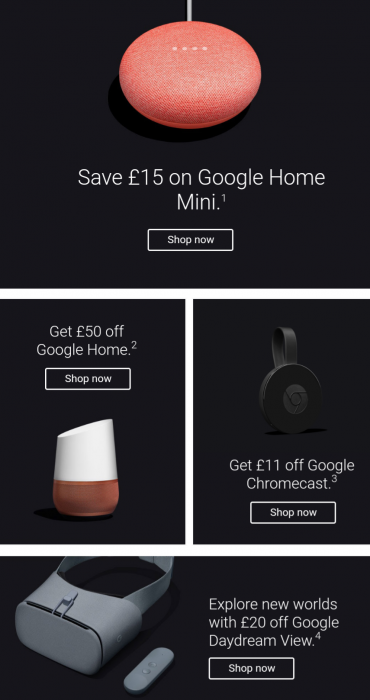 Here in a dark, cold Britain, we live for deals. If we can safe a bit of money on a Christmas gift and then get a bit angry because the various delivery companies insist on delivering this just when we're on the loo, we will.
Google have made the deals live just now, and they include the Google Home Mini for £34 plus £50 off the Google Home itself. The ever-popular Google Chromecast is now just £19 and the Daydream View, which you strap to your face to explore virtual worlds, is just £79 now.
We'll bring you more Black Friday deals as we find then, but do let us know if you find any we should be aware of.