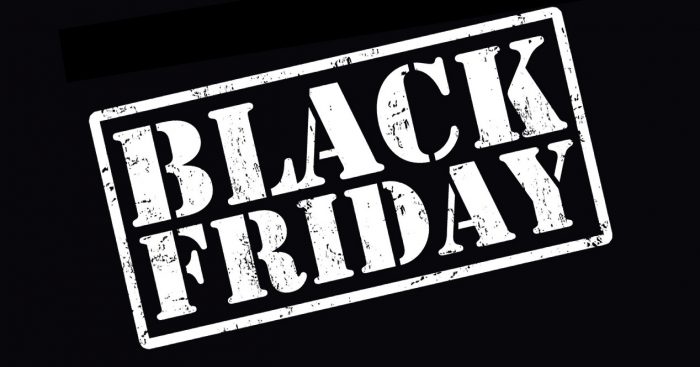 Black Friday seems to now start and end on completely different days and goes on for quite some time. But hey, if we can cut through the "not really that good" deals and find the "properly good" deals then we should be alright.
Here's the selection available from Mobile Phones Direct. They've got the Samsung Galaxy S8 (64GB version) on a 5GB data plan for £29.99 per month. That'll also get you unlimited minutes and texts plus there's no upfront costs.
If Apple is more your thing, the iPhone 8 (64GB) is just £42.99 per month on the same deal.
For a slightly older, but let's admit it, still really rather decent phone; the Samsung Galaxy S7 Edge (32GB) is just £23 per month for 4GB of data with unlimited everything else. You've got a week to take up these deals.
Meanwhile, over at Tesco Mobile, their offers run until December 3rd with offers on Samsung smartphones and SIM only tariffs. For SIM-only fans, you can get a massive 30GB for £25 per month or the 5GB data offering (with 1500 minutes and 5000 texts) for £11 per month. If you're after a Samsung Galaxy then they're offering the S7 for £21.99 per month, with 500MB of data, 500 minutes and 5000 texts.
They also have the Samsung Galaxy S8 and S8 Plus available from £33.75 per month and £36.49 per month respectively. Both of these come with 2GB of data, 1000 minutes and 5000 texts.
Over on Three they've got the iPhone 8 on the Essentials Plan with 30GB of data for £49 upfront and £45 per month. If you want an "Advanced Plan" then you can get the older (but again, still very good) iPhone 7 with a huge 100GB with £49 upfront and £48 per month.
For Android fans the Samsung Galaxy S7 Edge is available with 12GB of data for £49 upfront and £36 per month, or the Huawei P10 Plus on the same deal with £49 upfront and £39 per month.
If you're looking for SIM only, the 100GB 12-month SIM-only plan is now £20 per month. All of these offers begin on Friday 24th and end on Monday 27th.