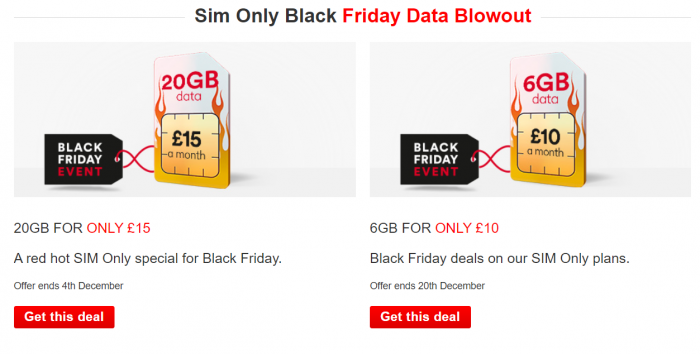 Just last week we found a SIM-only deal on Plusnet which gives 5GB of data for £10 per month. Now though, Virgin Mobile have gone one better with 6GB of data for £10 per month on a SIM only deal. This one runs until December 20th and Virgin Mobile run on the EE network.
There's no upfront cost on any of these plans and you can change the plan up or down every month. This £10 for 6GB deal is a 12 month SIM only offer and basically delivers triple the data – from 2GB to the 6GB.
If you want to pay another £5 per month then you can get 20GB instead. That's 20GB for £15 per month.
That deal runs until December 4th, but you can also get 8GB for £12 per month (until December 20th). All of these are SIM-only.
Contract-wise, you can get the iPhone 7 from £19 per month, the Samsung Galaxy S8 from £23 per month and the iPhone 8 from £29 per month – all of these offers end at the start of December.