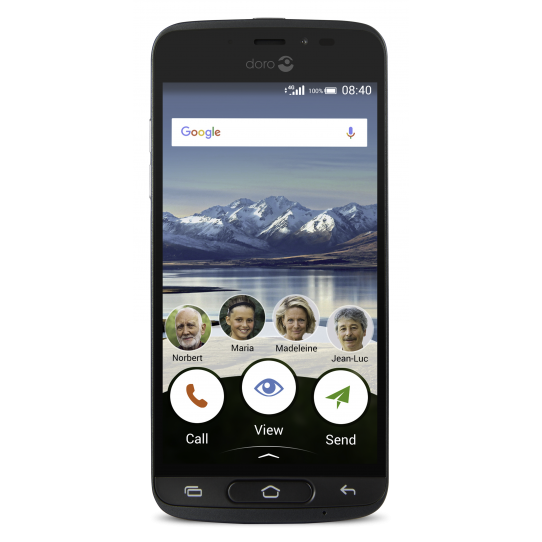 Give a modern smartphone to my nan and she'd probably get a little confused and annoyed with the thing. A phone, to that generation, should be a communication tool and nothing else. Having hundreds of tiny icons, pop-ups and games isn't what is necessarily wanted. Plus, despite the family describing all the beneficial features of a smartphone, having a complex device can be a challenge.
This is where Doro steps in, and they've just announced their latest Doro 8040 smartphone for £250. It has a lot of the geeky and fun aspects of a smartphone, but presents these features in a more digestible manner, building confidence and providing reassurance.
The latest smartphone from Doro also uses the Mydoromanager.com site, which lets friends and loved ones remotely control the phone using TeamViewer. It'll also help guide the user through settings adjustment, adding contacts, locating the device if lost, making it ring or locking it. This is all with the owner's knowledge and permission of course.
The phone also comes with loud and clear sound, adjustable text size and a friendly interface. There's also an assistance button for peace of mind.
Doro research has found that 29% of "seniors" fear being a burden to family and don't want to ask for help, so this is a way to help keep in touch and boost confidence with technology.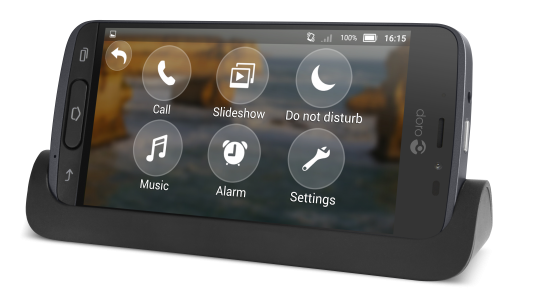 The Doro 8040 has a sunken 5″ screen, GPS, WiFi, an 8 megapixel rear camera, 2 megapixel front camera and a soft-touch back coating which prevents slippage. There's a dual interface – one for those unfamilar with smartphone technology, plus a standard smartphone interface too.
Robert Puskaric, CEO of Doro Group, tells us…
With the full integration of our web-based portal, mydoromanager.com, we have addressed the needs of the senior and taken the device to the next level. It will change the way seniors interact and connect with loved ones. The Doro 8040 is our best smartphone yet; truly and fully adapted for the user.
To get more information, head to the Doro 8040 pages.