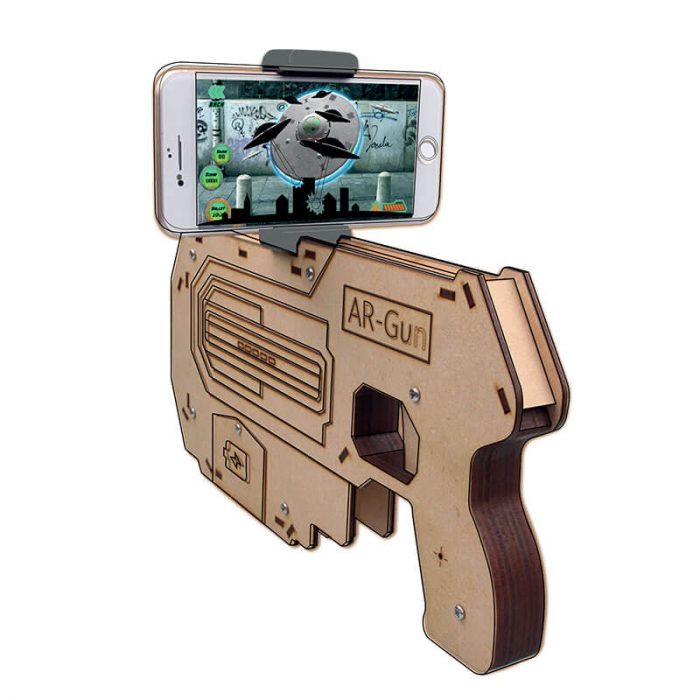 Yes, it's Christmas again. Or at least, it seems to have been Christmas for a few months now.
So, you probably know what you're getting here. It's a gun with a phone holder on top. You plop your smartphone in, start the game and work to become the AR Blaster Master.
Costing £19.99 from Prezzybox.com it's a great gift idea for kids or adults, and as you move the gun around your smartphone becomes your view of the virtual battleground. Just pop 3 AAA batteries in and your trigger activates your weapon.
The app will keep track of your ammo and health, it'll set you objectives and give you 3 different difficult levels. It's a lightweight wooden construction and the gun itself has 40 hours of battery life. It's also compatible with either Android or iOS device.