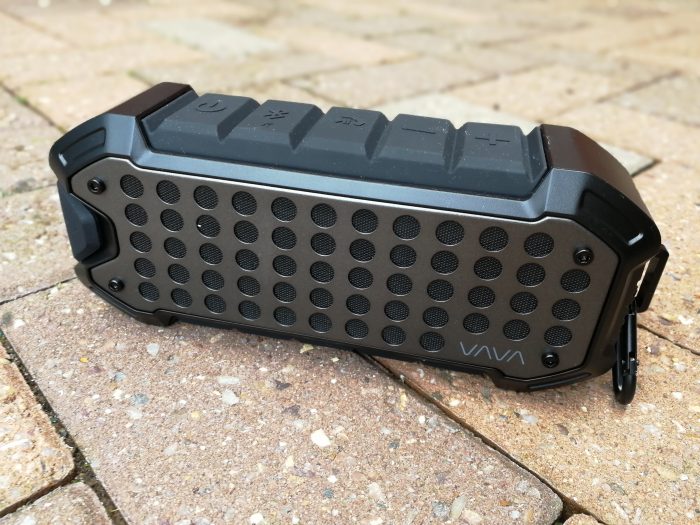 This is a hard-wearing speaker from a company called VAVA. It's rated as "IPX6" so should, in theory, cope with a blast of water from a jet plus dust and sand. Basically, they're offering a speaker that you can attach to you bag and go camping with here, and it's currently £33.99 on Amazon UK.
Rugged? Yes, most definitely. It features some exposed bolt heads and measures 3.27 x 7.91 x 2.2 cm. On the end is a tough bracket, again with exposed bolts clamping it down, which lets you attach the supplied carabiner. This means that you can attach it to a bag, jacket, tent or anything else you fancy.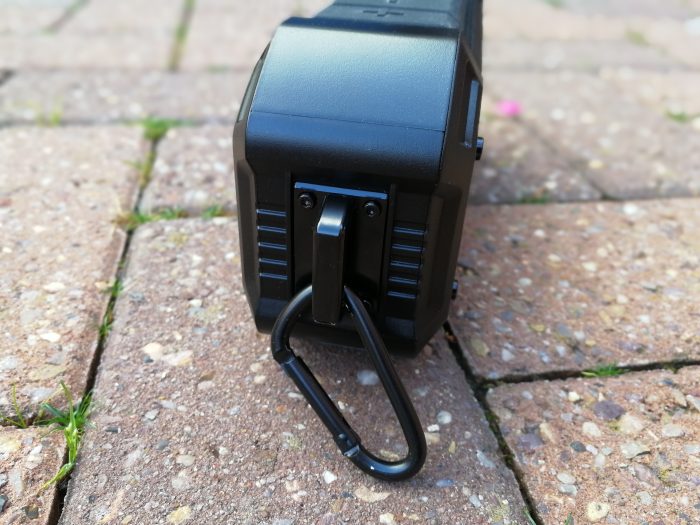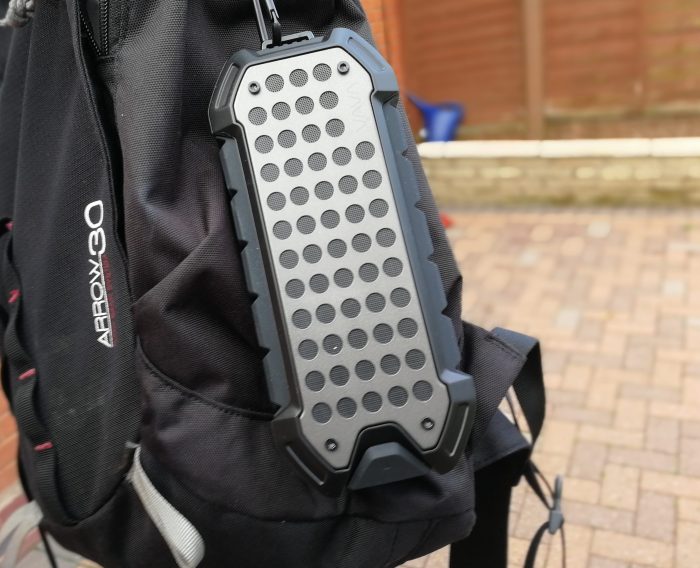 Of course, speakers like this are usually pretty decent and hard-wearing, but the sound and the battery life is normally a bit of a let down. Here, not so. The bass stays pretty deep, well… as deep as it can be on a chassis of this size.. and the battery is a 5,200mAh unit, so it'll last quite a while. I've had it on test and I've had music playing for 24 hours in total – it's still going. I'm waiting for the "bleep" to tell me when the battery is running low, but I've not heard it as yet.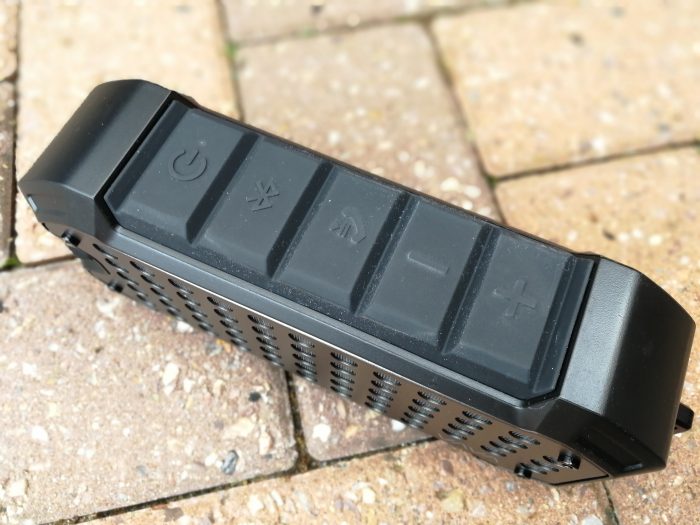 The volume is loud, but perhaps not loud enough to drown out a conversation in a large room. They appear to have taken car to maintain the balance between a clear, crisp sound and having enough bass. The result is a speaker which is loud enough, but not one to rattle the windows.
Yes, 24 hours is a long time to be playing music. Do remember though, the lower the volume the longer the battery life.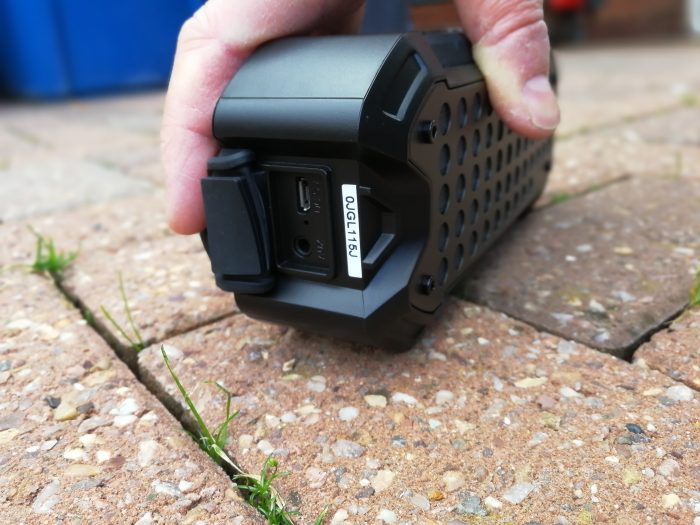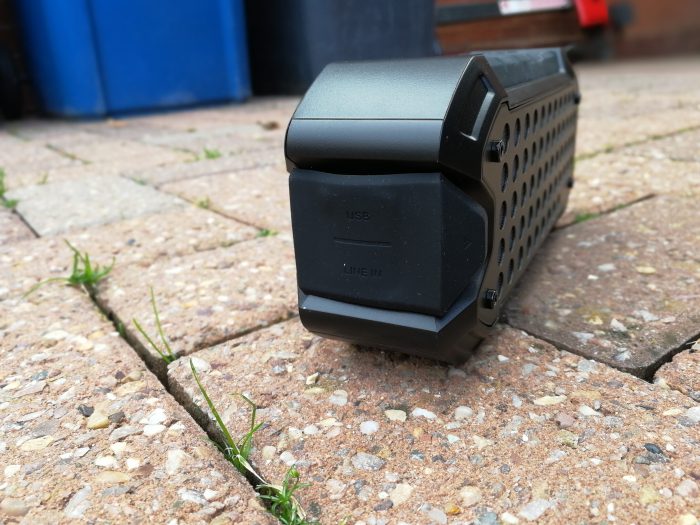 The chunky rubber buttons mean that, despite how muddy and wet you or the speaker might be, you can still operate the thing easily. You pair it easily or switch to the 3.5mm audio port (a cable is provided), it's quick to charge and everything is pretty self-explanatory, with hands-free calls possible (thanks to a built-in microphone) and the ability to skip tracks if you press and hold the volume controls.
A video is always a great way of showing you around, so here's ours… 🙂
This is really easy to setup and get going. It's a great build quality and it's pretty well priced considering how rugged and tough it is. Unfortunately I can't tell you how powerful it is wattage-wise as there's no detail anywhere relating to it. The Bluetooth connection was strong and reliable, plus the sound was clear and filled a room very well.
Fancy one? It's available right here on Amazon.