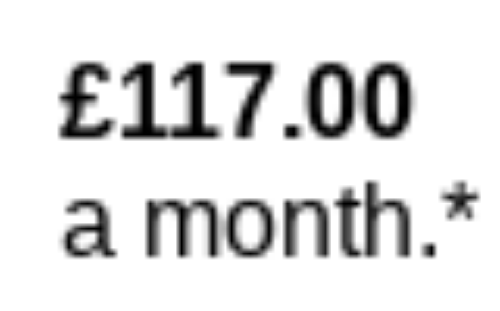 Think about what you could actually buy for £117 per month. Well, I've had my eye on this Citroen C4 lease agreement. Sure, you're not going to end up fully owning the thing unless you pay a big balloon payment later, but for this sort of money, you expect to get something pretty big, right?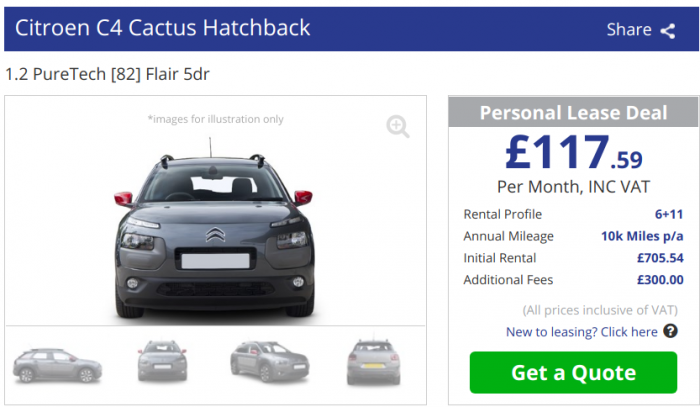 What you may not expect to get in return for £117 per month is…..a mobile phone.  Not on a contract anyway.  Mobile phone operator Three have come under fire for announcing a contract costing just this much. Their 256GB top-end plan for the iPhone X comes in at £117 per month.
The two-year deal, which includes unlimited data and talk time, is for the largest version of the device. In comparison the same contract with an iPhone 8 costs £44 per month, plus a £99 upfront fee.
If you were to buy just the phone from Apple it would cost £1,149, but under Three's deal customers could end up paying more than £2,100,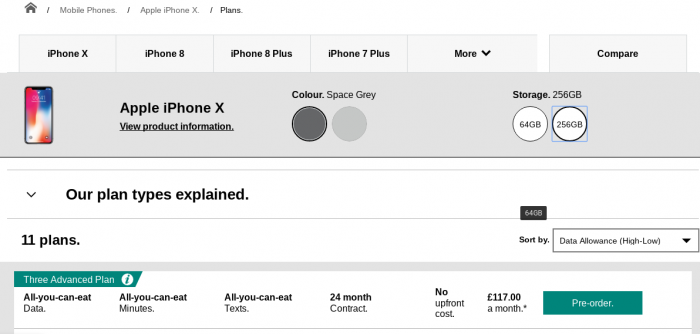 The company tells us that…
There are a small amount of people that prefer not to pay an upfront cost yet want access to all-you-can eat data, minutes and texts and this is aimed at them.
Other operators are offering the device on a monthly contract ranging between £80 and £88 but are also often charging an additional upfront payment.
O2 is charging £86 per month plus a one-off £119.99 for a similar deal with 50GB data on the larger phone.
Vodafone does not offer unlimited data either but its most expensive tariff is £80 per month plus a £100 charge for 60GB per month of data.
Are you prepared to pay nearly £120 per month for Cupertino's latest flagship ? Or would you rather have a car?