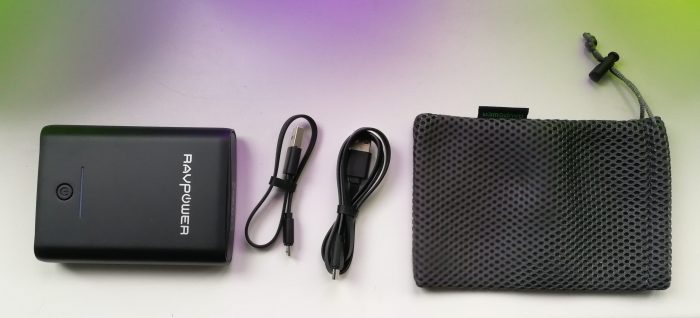 WOoo!!! Another power bank for me to review. I LIVE TO REVIEW POWER BANKS!!!
Guess what this one does. Go on, guess! Yes, this will power up from a wall charger or another USB input via the microUSB central "Input port". You get two microUSB-to-USB cables in the rather swish packaging. One is shorter than the other.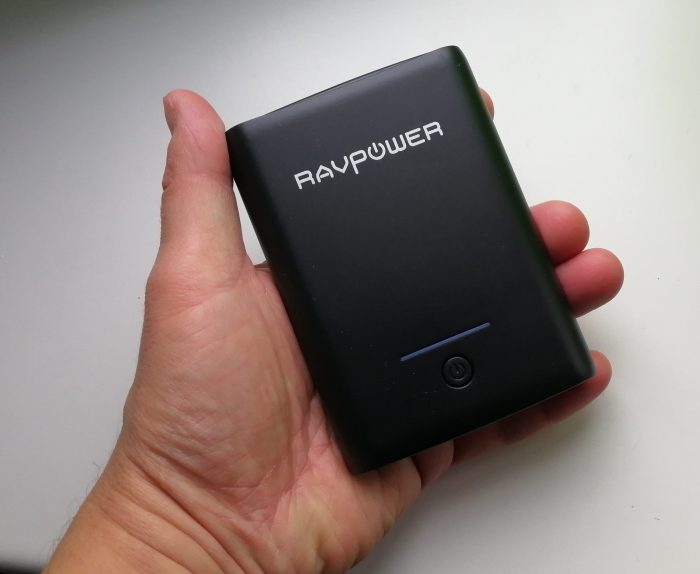 Also in that box is a rather nice case for carrying the power bank and the necessary cables around. If you've got an iPhone then you'll probably want to carry a Lightning cable (not supplied), or perhaps a USB-C cable if you've got a more modern Android handset.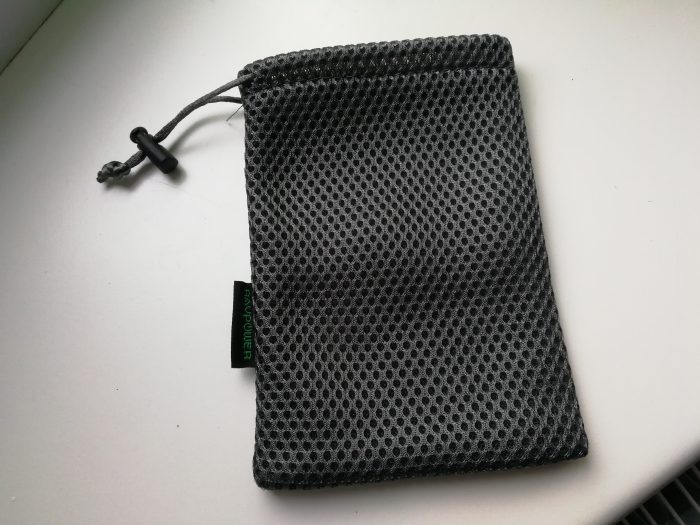 The 10,000 mAh cell inside here is going to give you plenty of charges. Check how big your smartphone battery is and you'll easily be able to tell just how many charges you can get out of this. As many of you will know, if you've got a 3000 mAh battery, then that means you'll be able to recharge your phone – from completely flat – three times with change to spare.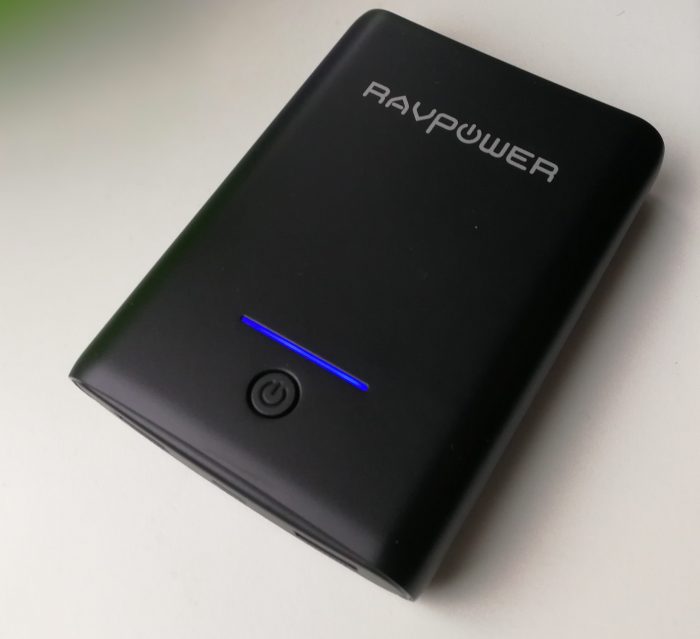 The size of this is a good trade-off between the capacity / battery size and the portability aspect. It's 363 g and, as you'll see from these shots, it fits in the hand and thus in my pocket too. There's rounded edges making it feel good in the hands and it appears to be made from tough plastic.
Up front, there's a small blue strip which shows how full the battery is. It's just like the fuel gauge on your car and is easy to understand.
The two DC 5V outputs will kick out 2.4A each or 3.4A total output.
As with all good power packs, this has over-charge, over-discharge, over-heat, over-voltage and short-circuit protection so you can be fairly sure that it won't got bang in your pocket. It's also covered by an 18 momnth warranty.
The best bit about this, at least for me, is the fact that it's £13.99 on Amazon, and that's really not much money at all.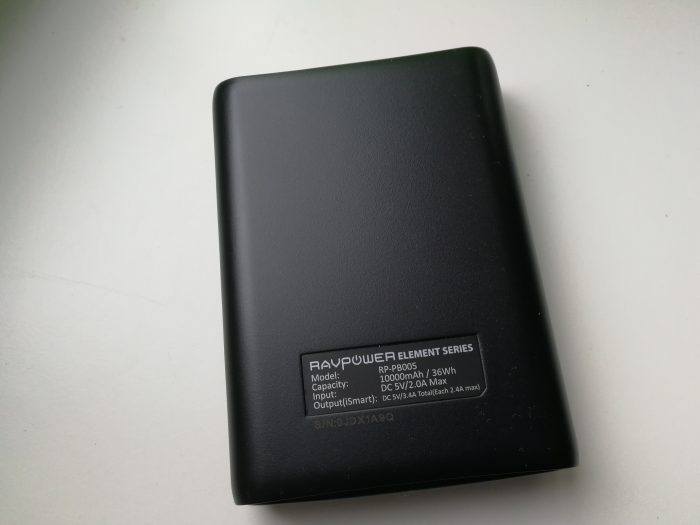 DEAL
We've also managed to get it down even further with an exclusive coupon code. You can get 20% off, which is £2.80 off and brings it down to £11.19.
Just head to the Amazon listing and then whack in the coupon code of..
coolstuf
(Yes, just one "f")
The code expires on November 30th.
RAVPower 10000mAh Power Bank - Review
Value for money - 94%
Design - 92%
Capacity - 90%
Great capacity, smart styling and a decent pouch to carry the thing around it. Oh, and cheap too.