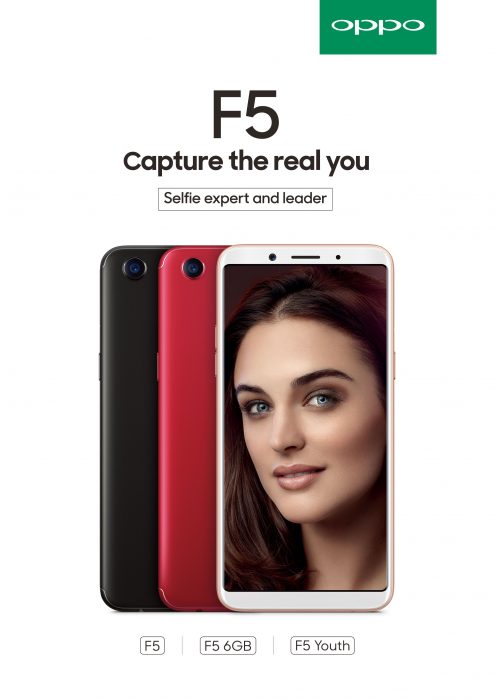 Chinese phone manufacturer OPPO has unveiled the Oppo F5. This new device is turning mobile photography on its head, with a 16 MP shooter on the rear and a 20 MP shooter on the front. The F5 features what the company are calling "groundbreaking A.I. Beauty Recognition technology". Yes, a technology apparently designed to personalise beautification for subjects on a selfie image (that's me out then). The Beauty Recognition technology is said to take selfie photography to a "whole new level of quality".
According to OPPO's vice president of international Mobile Business..
A.I. Beauty Recognition technology gathers information and learns the specific facial features of different people from its global image database of human faces. Professional photographers and make-up artists were consulted during the R&D process, resulting in the A.I. technology having the ability to emulate those professional skills that can help selfies look more attractive.
(there may be hope for me after all) 
In addition, the A.I. would recognise the subjects' skin tone and type, gender and age, match them against its database and subsequently make beautification enhancements that are personalised. With facial feature spots scanned, the A.I. is able to detect your face in detail and refine your selfie.
The A.I. Beauty Recognition technology is simply emulating the abilities of a professional photographer, who would bring years and years of technical skills and experience when taking a portrait. An F5 user thus gains that similar ability to capture selfies that are of the highest quality.

The personalization is also important, because the blanket or one-style-for-all problem with today's beautification software is also solved. For example, enhancements will not be soft or feminine for male subjects. Children or babies will not receive enhancements that make them look like adults.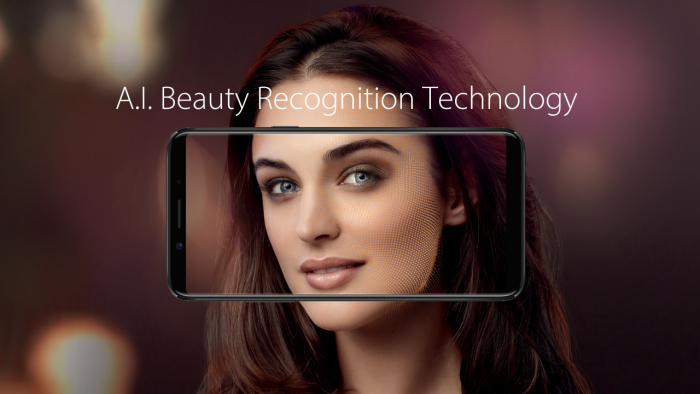 The Oppo F5 features a 20MP front camera with an f/2.0 aperture and a 16MP rear camera with f/1.8 aperture, the cameras can deliver Bokeh effects and the front HDR solves any over-exposure issues.
The F5 will also feature a 6.0–inch FHD+ display device, giving a high-resolution 2160 x 1080 screen with 18:9 aspect ratio.  The device has a sleek unibody, which does offer that slim appearance without any cut-outs.
Face Unlock
The F5 comes with Facial Unlock, the new face recognition technology that will recognise its user and unlock the phone. But unlike the iPhone X, if the user prefers to use the fingerprint unlock function, the fingerprint reader is available and now on the back of the phone.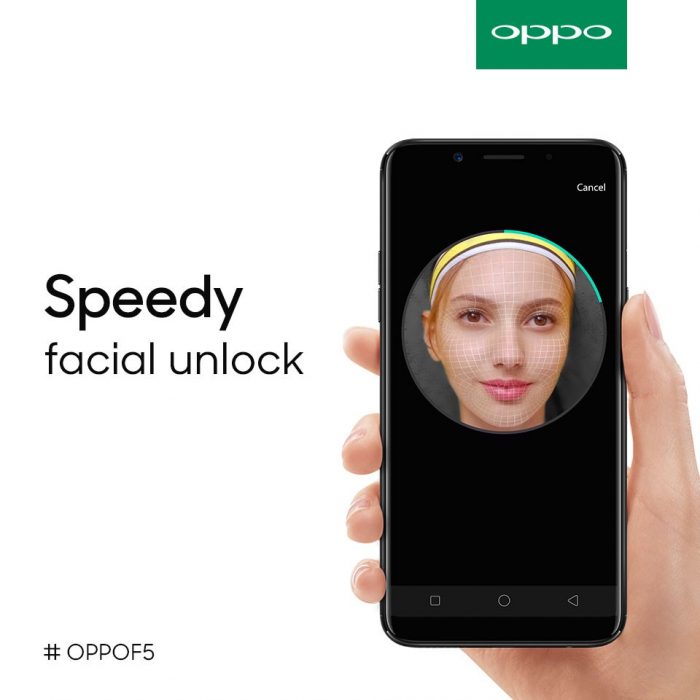 The Oppo F5  has a 3200 mAh battery and is claimed to have 12 hours of continuous use (in a simulated test). This achieved by OPPO using optimising technology which manages the apps running on the device, The Do Not Disturb function for gaming will display an incoming call in the form of a banner. Your gameplay will not be interrupted, while ensuring you will not miss any important calls (or ruin that top score run).
Priced at around $300, or £230 the Oppo F5 is launched now in the Philippines. Two other models will also be available later; the F5 6GB edition and the F5 Youth, to give OPPO fans more choices to suit their needs. The Oppo F5 will be unveiled in India, Russia and the Southeast Asian markets of Indonesia, Malaysia, Myanmar, Thailand, and Vietnam in November. As of yet, we have no news if we will get one here in the UK, but we will reach out to try and get a review unit for the full review.