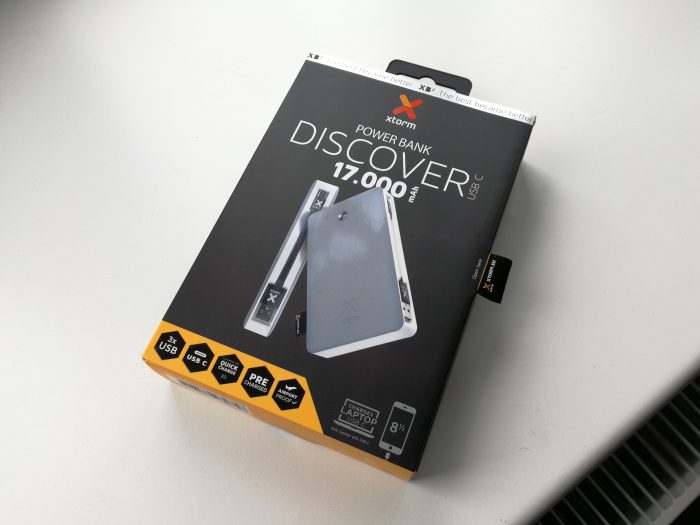 OK. Call them power banks, call them portable chargers, you basically fill them up via the wall socket or some other USB power outlet, them you put them in your pocket and charge up your electronic gadgets as and when you need. Great.
Most portable chargers are quite small, and you either use them as a top-up or a quick-fix when your phone is about to go flat.
This one though, well, this is a very powerful unit.
Check the specs on your phone and see what battery is inside. Mine has a 3,000 mAh battery. Here, this XB202 has a 17,000 mAh battery. That means that you'll be able to charge your phone over 5 times, from flat. However, as I always mention here, your phone is rarely completely and utterly flat. You're probably plugging it in at 20%, so this portable charger / power bank will probably keep your phone topped up for a week or more. It's definitely one powerful beast.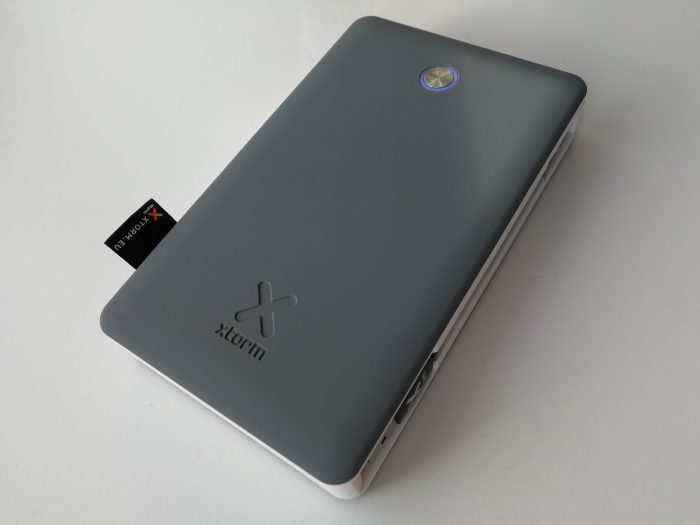 Even better, there's a small microUSB-to-USB cable which is kept neatly tucked into the side via a magnetic connection. This is really useful if you're out and about, but if you've got yourself a different connection on your phone (Lightning or USB-C), you'll need to cart your own cable around.
On the top there's three outputs. The one in the centre also doubles as the input. You charge the device from here, but you won't actually need to do that initially as all the xtorm power banks are supplied pre-charged. Once it does indeed go flat, charging the device again is done via a long USB-C cable which comes in the box, but it's longer and you don't actually get a small USB-C cable in the side of the unit, so you've only ever got a microUSB cable magnetised to the side. Bit of a pain if you need to charge your USB-C device.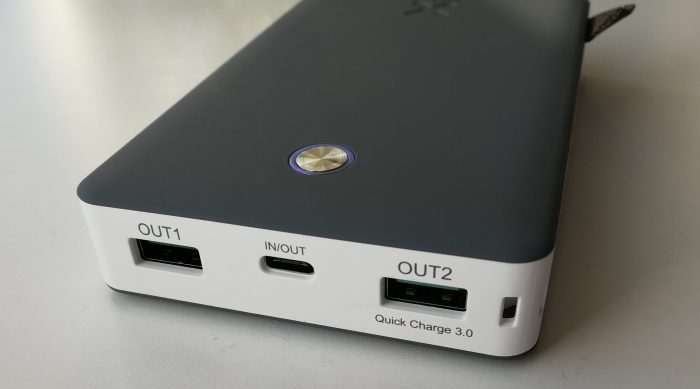 There's only one button for this, which is on the top and is surrounded by an set of LED's which represent 25% battery each. If all four are lit, you have 100% battery remaining.
The output labelled "OUT2" has Quick Charge 3, so with compatible devices this'll be super-quick at charging your gadgets. It also has a two year warranty.
The unit is 320 grams in weight and, thanks to those three outputs, you can charge three devices at once. The top and bottom of the unit is a smooth rubberised finish whilst the sides are a clean white plastic. There's also a lanyard loop should you want to hook this to onto a bag or something similar.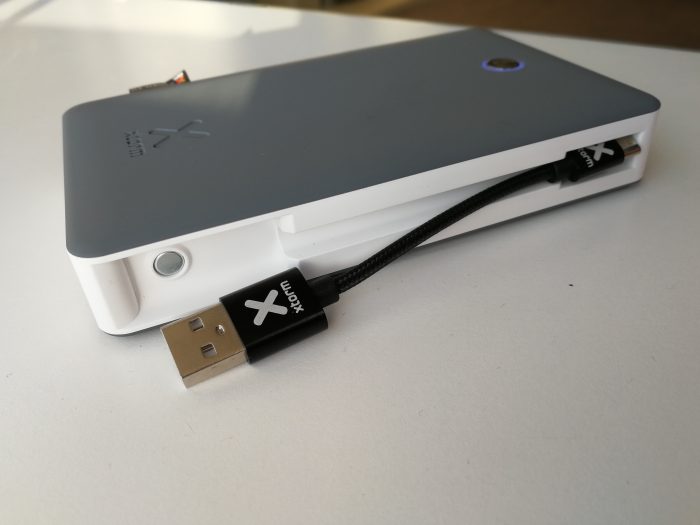 How can I sum this one up? Well, the negatives have to be the lack of a magnetic USB-C cable. You only get a microUSB, which is fine for those of you who have a microUSB port on your phone, for everyone else you'll need to carry your cabling with you. The other minor down point is that there's no Quick Charge on the USB-C port. However, for a huge 17,000 mAh battery, this is relatively light, portable and can charge three devices at once. There's overload protection, temperature control and power management to balance the power when you're charging multiple devices.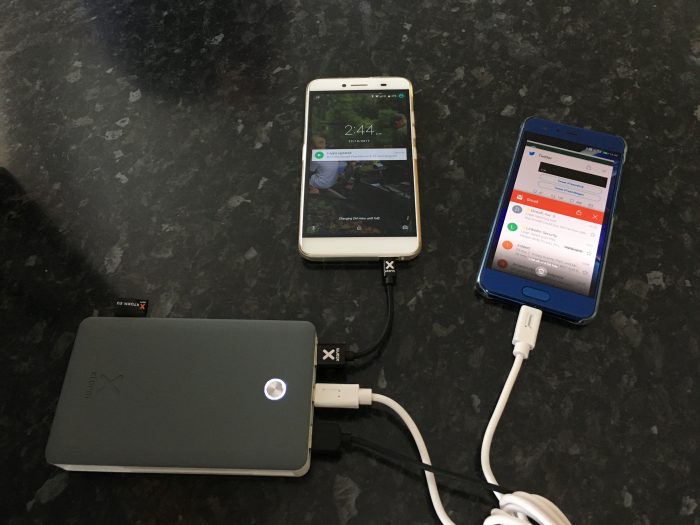 Now, this is a really powerful battery. It's going to charge phone or phones quickly and will keep doing that for days on end. The high-capacity battery and the build quality is excellent, but I also do have to mention the price. On Amazon UK you can get this for £68.28. Yes. Nearly £70 for a portable battery. That is, and there's really no other way of putting this, a lot of money.
Xtorm XB202 Power Bank Review
Value for money - 67%
Design / build - 90%
Power / use - 93%
Extremely powerful, very well designed and a magnetic microUSB cable included too. A bit pricey though.