If you constantly get distracted by your smartphone, there's a simple fix. Just turn the thing off. Leave it in a cupboard.
However, if you need to actually do work on your phone then… well, it's easy to get distracted by Facebook messages and tweets appearing on the screen.
Android users can now use AppBlock to temporarily block distracting apps so that you can stay focused. Simply set a date and time and it'll block your emails and any other application which could distract you.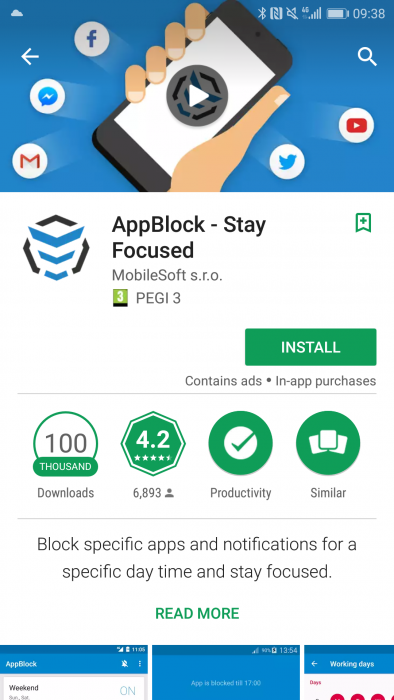 It means that, if you're away for the weekend or spending time with family, you can still use your phone as a camera, you can still send texts, still make calls; but you'll be totally undisturbed by WhatsApp messages, Instagram updates and other unnecessary updates.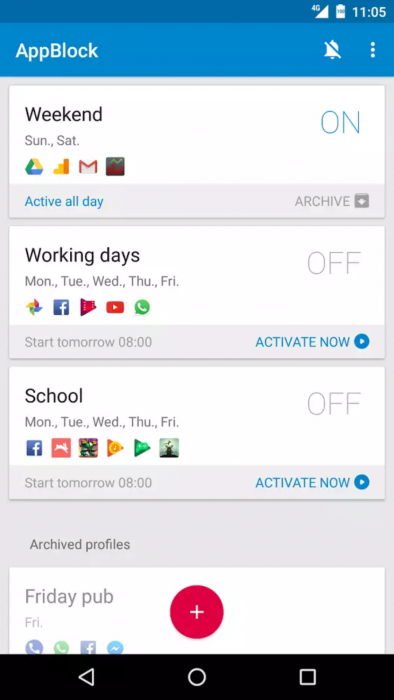 Once the timer has reached the preset time, everything will re-activate and you can go back to your ultra-connected life. You can also setup profiles, so perhaps block everything when the phone is on charge overnight.
Head to the Google Play listing to give it a try.