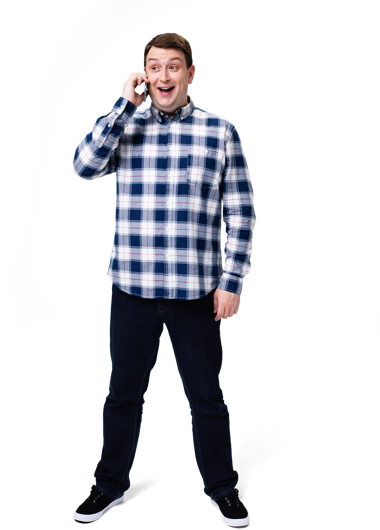 Got £8 in your pocket? Have a phone you're happy with? Like the coverage provided by the EE network?
Listen up! Right now, Plusnet have a bit of a special deal on. It's a SIM-only offering and it's just a 30-day rolling contract, so you can hop out at any time. For your £8, if you're a Plusnet broadband customer, you get 3.5GB of data with 1000 texts and minutes. If you're not a Plusnet broadband customer then don't worry, the price is the same. The only difference appears to be the allowance in the "Roam like at Home" bit.
This offer is only on for the next week, so you have to move pretty quickly if you're interested. For those of you who intend on getting a phone from one of those gadget exchange places, or eBay, or you're perfectly happy with the one you've got.. well, it's a bit of a steal really, isn't it?
Oh, and if you've got £9 and you prefer the Three coverage, we've spotted this other deal, which gives you 4GB of monthly data with unlimited minutes and texts. That one is a one-year deal though.