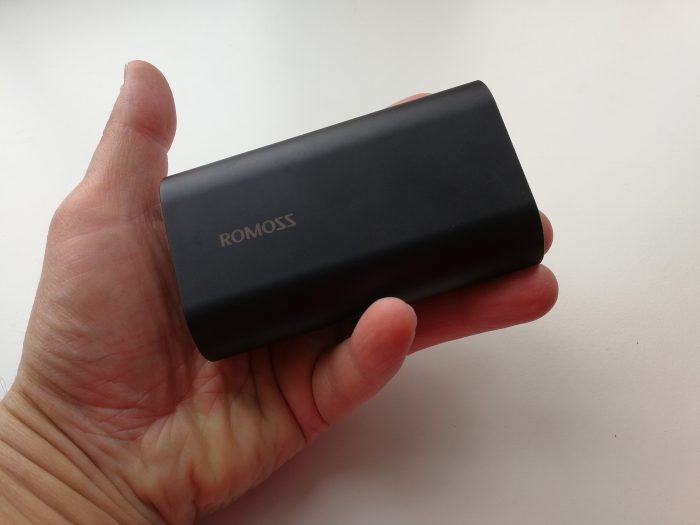 Portable chargers. Yes, there's lots of them on the market. This one is from ROMOSS and they've designed it so that it's got plenty of capacity whilst still fitting in your trouser pocket. That's a good thing.
There's 2 output ports and a 10,000mAh capacity. You can charge it up via Type-C and micro-USB, so whichever cable you've got, you'll be able to power this up. The two USB output ports offer the full 2.4A each so you can recharge your devices quickly, and the battery cell inside is a 26650 unit which is certified for over a thousand charging cycles.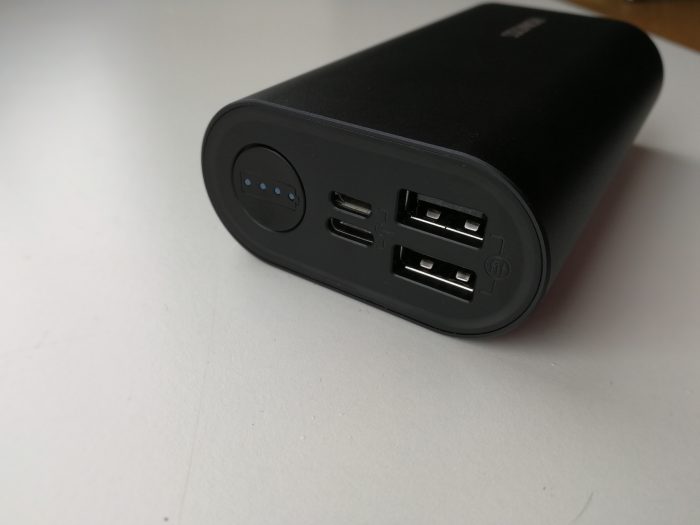 As is usual with these portable chargers now, we're seeing clever on-board tech which automatically detects and delivers the fastest safe charging rate for your device. There's also a self-diagnostic on-board which protects against overcharging, overheating and short circuits.
Push the one-and-only button and you'll see 4 bright green LED's which represent the current charge. With each one showing 25% it's easy to determine if you've got enough charge to see you through.
Here's my video hands-on..
It feels good in the hand and is built using aluminium, so it's pretty cool to hold. It measures around 10cm by 6cm by 3cm. It's good to see the Type-C charging coming in here, and the guys from ROMOSS also have a similar product available which has both Lightning and microUSB charging ability. With microUSB now rarely seen on phones, the USB-C charging ability means that you can use the same charger as your phone to power this thing up.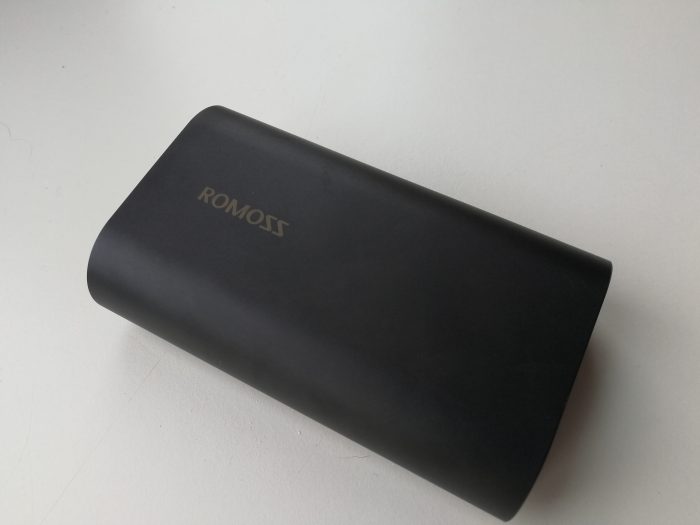 Overall, very good indeed. It fits in your pocket and has a 10,000mAh capacity. That's enough to power up (from flat) my smartphone (which has a 3,000mAh battery inside) three times, and have some to spare.
It comes with a microUSB cable, but you can obviously plug in the cable you need for your gadget when you're on the move.
Right now this is only available on Amazon USA for $23.99 but it's coming to Amazon UK and there's a range of Romoss portable chargers available on Amazon UK if you're interested.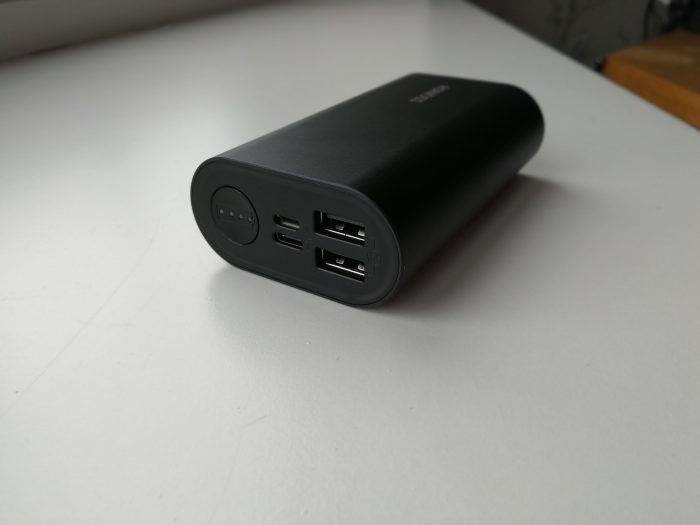 ROMOSS 10000mAh Aluminum power bank review
Overall - 89%
A great balance between capacity and size. Cool aluminium build, intelligent charging plus microUSB and Type-C charging