Reading this on a PC? Well, there's not many of you left. The PC now seems to be more widely seen in the workplace, whilst at home and everywhere else, the smartphone is becoming king.
Verto Analytics, a research company that tracks the devices used by 5,000 UK adults, has found that smartphones are used by 57% of people. PC's account for 27% of online time and tablets are now on 16%. Yes, smartphones are now twice as popular as PCs for going online.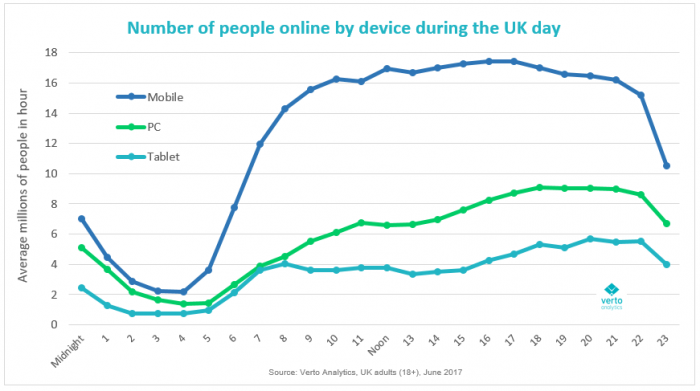 Smartphone use is most dominant between 8-11am, when they account for 63% of people online. That's three times as many as are on a PC. The data from the survey shows that search, news, finance and travel companies have seen the largest increases on smartphones.
Dr. Hannu Verkasalo, Verto Analytics' CEO, states..
Businesses of any kind looking to appeal to consumers need to think of mobiles as mini computers instead of mere phones because people increasingly conduct more of their lives through them.

Daily behaviour is either rapidly shifting away from PCs or going straight to mobile, highlighted by services designed almost entirely for mobiles such as Uber and Snapchat.
The survey also closely matches our traffic stats lately, which has shown a big change to mobile traffic. Gone are the days when "having a mobile site" was a nice-to-have feature and a separate cut-down version of a website. Now it's essential, and the most important part of any web presence.