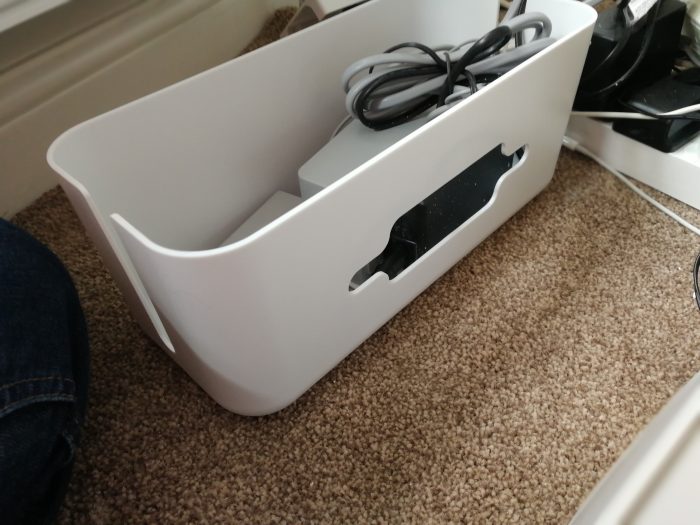 Even with supposed "wireless charging", you're still going to have a whole heap of cabling kicking around. If could be behind your desk, it could be behind your TV, it could be under your bed. A cable for charging, a power adaptor for this, another for that. And woah, let's not even discuss that mess around the back of the TV shall we? I've got cables going to places that I can't even locate.
This QICENT container, available for £16.99 on Amazon, measures 31cm x 13.7cm x 13cm and has a push-on lid which can hide a lot of your cabling nightmares.
You can whack USB hubs and power strips in here. It's made from fireproof and sturdy plastic with holes and slits on the sides to allow your cables to pass through easily. There's also multiple ventilation holes to release heat.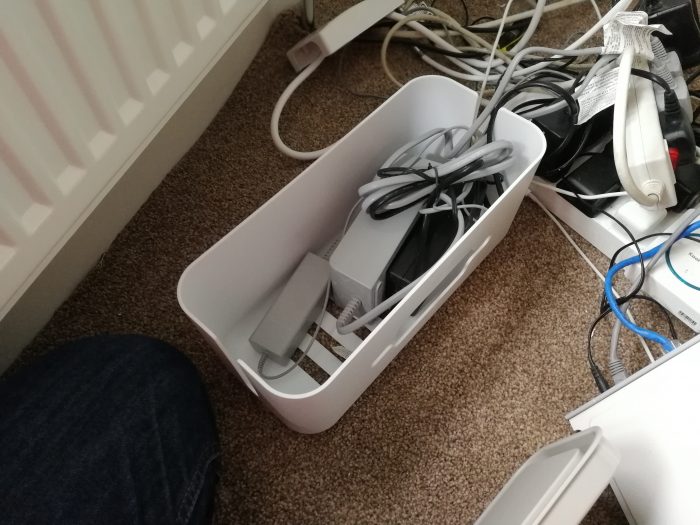 This one warranted a video, especially as the back of my TV is a bit messy. I actually recently used a load of cable-ties to try and tidy up this area, but this box allows for more flexibility as you can move things around more easily (I'd have to cut several of those cable ties just to move the TV forward a bit).
Here's my video overview..
At the bottom of the box there's some rubber feet so that it doesn't slip around.
Although this is great for tidying cables, I found that sticking a USB power block inside (there's many on review here at Coolsmartphone) and having the cables popping out of the holes meant that I could charge my devices without too much clutter. Just pop the phones on the top. There's also a couple of velcro ties in the container too. You can use these for grouping cables together.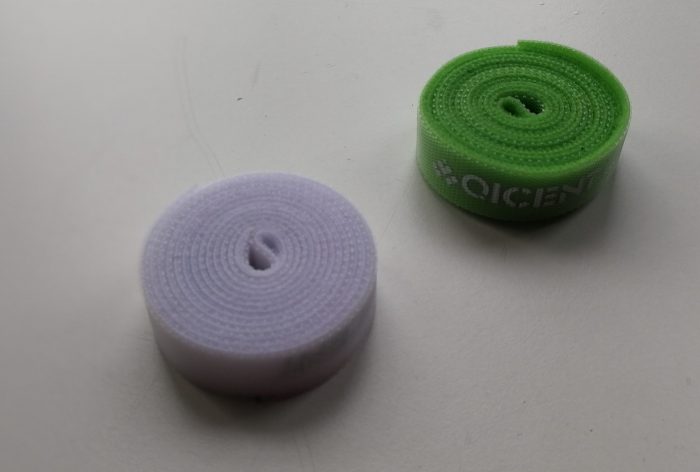 If you're looking for a quick way to keep those spaghetti cables under control, give this a bash. You can even put a small extension lead in here and pack all those plugs and adaptors inside to keep things neatly stashed away.
Interested ? It's available on Amazon for £16.99 with free delivery.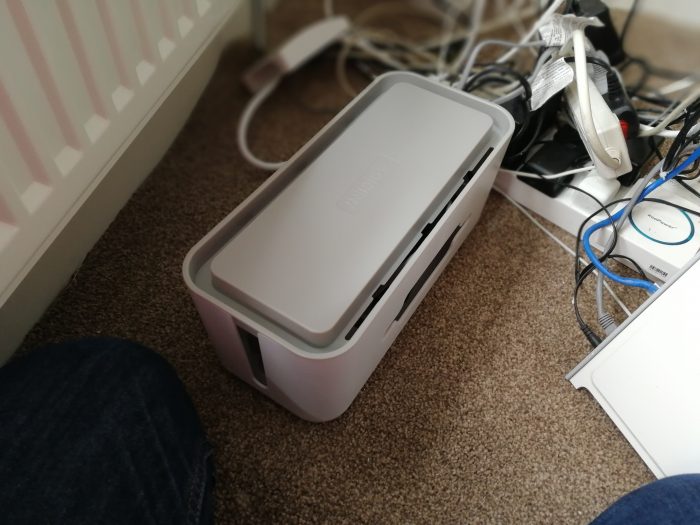 NTONPOWER Cable Management Container Review
Overall - 93%
Lots of ventilation holes, lots of areas to poke your cables in and a neat solution to those cable nightmares.