I'm getting in the habit of not carrying cash much now. There's several benefits to this. For starters, everywhere I go there's the "tap to pay" machines and I tend to use my phone. Also, there's the added benefit of using the, "Oh lads, can you get the first round in, I've got no cash on me"-line when I head to the pub.
If you're a regular in Tesco, you may have used their PayQwiq system. This is basically an app where you whack in your Tesco Clubcard account details, then – after creating a PIN, you add your debit card or credit card details in and pay for purchases using a simple on-screen code on your phone. No signal? No wallet? No clever "tappy tappy NFC" in your phone? No problem.
Now it's changing to become "Tesco Pay+" and is growing in popularity. Since its rollout earlier this year the app has amassed over a quarter of a million users.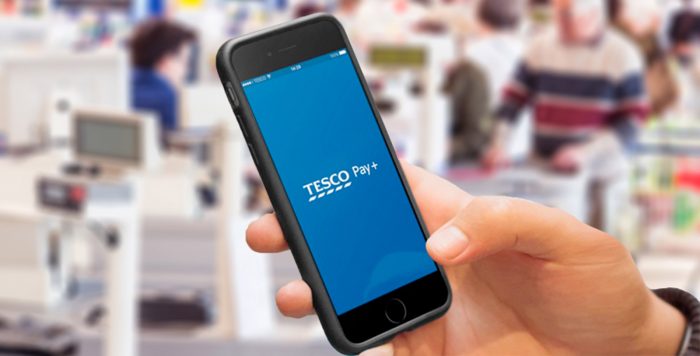 You'll automatically collect Clubcard points with a single swipe and you can pay for up to £250-worth of shopping using the app, which can be downloaded here. You can also add multiple payment cards.
Customers using Tesco Pay+ will, until January 14th 2018, collect an extra Clubcard point for every £4 spent in store. It should make the checkout experience faster and simpler.
Mark Loch, Tesco Digital Wallet and Group Payments Director, told us..
The world is changing rapidly around us. How customers interact with their shopping experience, how they manage their money, and how they determine value, are developing all of the time. We are proud that we constantly invest in enhancing the shopping experience so that our customers receive a unique and exceptional service.

Promotional video incoming!

Head to www.tesco.com/pay-plus/ for more details.