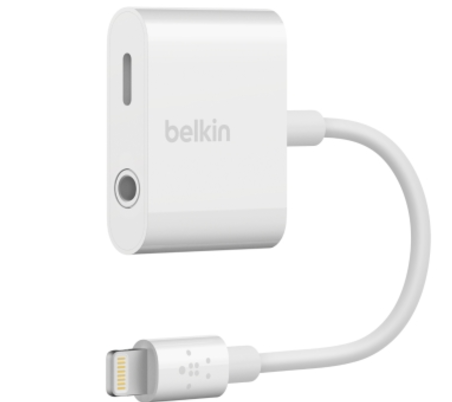 We all knew that this problem was coming the minute that the 3.5mm audio port got dropped on the iPhone 7. Of course, despite our cool Bluetooth headphones, we have to admit that battery life will always fail just when you need it. So, how about using traditional 3.5mm headphones ?
The iPhone 7, the iPhone 8, the Plus variants and the new iPhone X are all 3.5mm audio-socket-less. Worst of all, if you want to charge and listen to tunes, you're a bit stuck.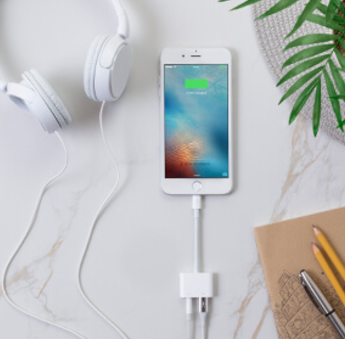 No matter though, because for £29.99 Belkin have an answer. It's their new "3.5 mm Audio + Charge RockStar" and means you can listen to the latest banging beats whilst at the same time charging your iPhone. It's fully MFi-certified and supports one 3.5 mm cable and one Lightning cable.
This is now a little cheaper than it used to be too, so an added bonus.