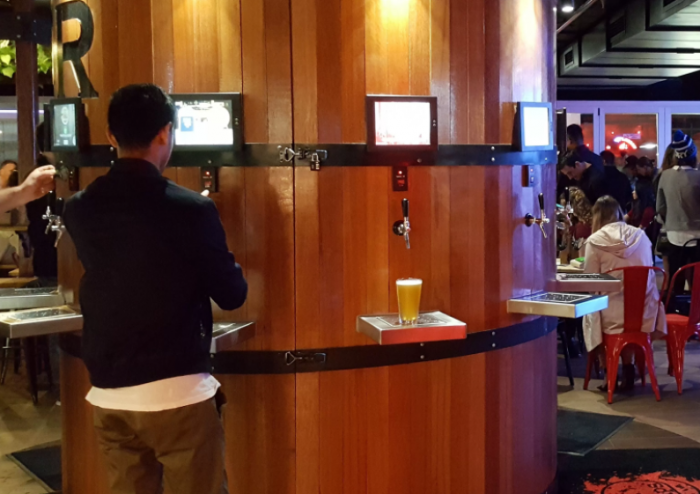 I'm overflowing with emails at the minute. However, when one pops up with a trigger word, I suddenly sit up and take notice. This time, the word is "beer", and when I took a look at the email it actually tells me about a "self-serve beer" system.
This is called "Drink Command" and it's basically an alcoholic version of those carbonated drinks machines you've seen in McDonalds, Burger King and Subway. The University of Reading has one of these alcoholic fun pumps, and it'll basically dispense your beer or cider and, at busy times, it means that far more drinks can be sold. More beer equals more happy punters, and you don't need to have staff on stand-by for the mad rush.
The speed of service is drastically increased, which means less jostling and less arguments about who is next to be served.
This system has been around for a while, but now – instead of paying ahead of time – you can now tap your phone or debit card on the payment machines when you've finished pouring your own drink.
Venues throughout the UK and Ireland can now install the technology as needed to reduce queues, with contactless / NFC payment. The 16 tap "beer wall" above lets customers / students order at the bar or serve themselves. The wheeled variant below is ideal for pop-up events of when bars and pubs need extra capacity.
It would also look great in my kitchen. 🙂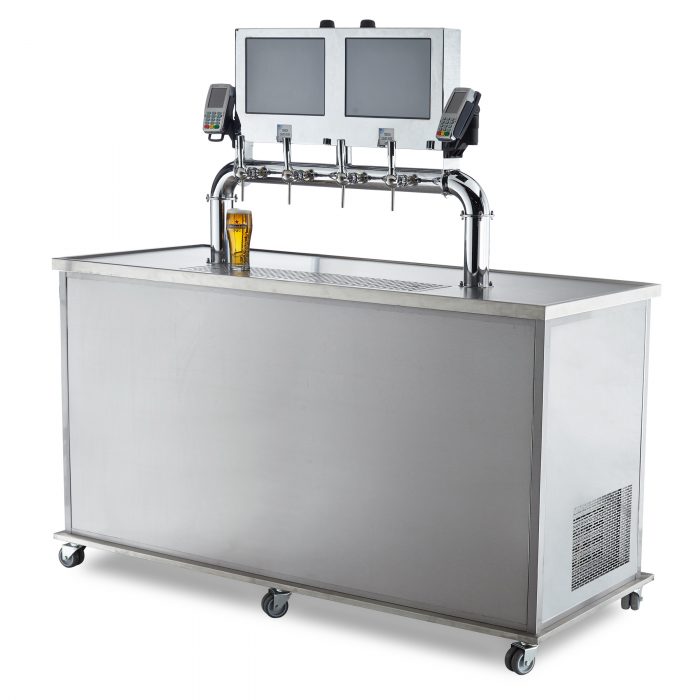 Robbie Ward, Marketing Director at Drink Command, tells us…
There is a change of mind-set happening in the beer dispense industry, similar to how self-serve technology has improved the way we buy petrol for our cars, or how supermarkets have improved queuing times with self-scan checkouts.

By focusing on beer industry 'pain points,' such as capacity issues at busy venues and payment complexity, we have created a solution that is being adopted by the beer industry at scale.
The company already has installations in 26 countries. Sure, this is cool and a great way to get your beer without delay, but I still personally prefer the cheery barmaid.