OK yes. The iPhone 8 is a great phone. The iPhone X is an even better phone. But if your son, daughter or significant other wants one of these, it's a LOT of money to be spending. Take, as an example, the iPhone X pricing we covered recently. You're looking at £62 per month for the 4GB base package. That's a whole heap of cash each month.
I shouldn't be saying this, I really shouldn't, but let's not forget that, when it's inside a case, one Apple iPhone looks very much like another. Heck, even out of a case you'd be hard-pushed to tell the difference between the latest iPhone 8 and some of the ever-so-slightly older models if someone walked past you in the street.
So, say that you're looking for an iPhone. You want all the iPhone apps. You need that logo, that brand and the ability to Facetime your mates, but you really don't want to spend a truck-load of money.
Watcha gonna do, eh?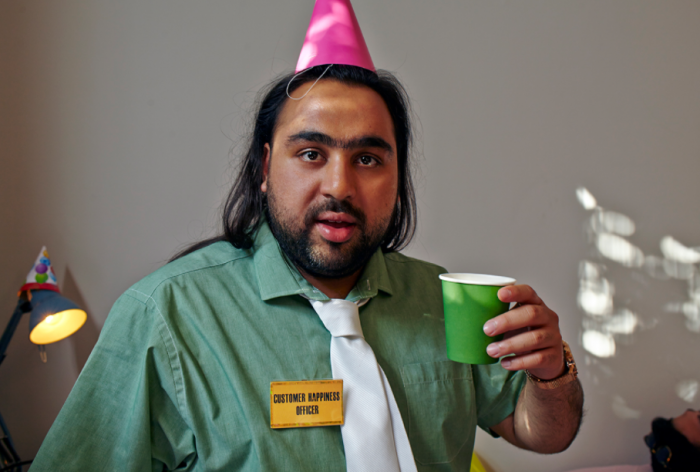 Well, I've had a good look into it. Right now iD Mobile have a number of offers on. They're owned by Carphone Warehouse and coverage is provided by the Three network.
All deals include inclusive roaming, bill capping and data rollover. These plans are ideal if you're looking for an iPhone with a fair amount of data, but you're not overly fussed about having the iPhone 8 or iPhone X.
iPhone SE 32GB.
Sure, it's a smaller handset and has the iPhone 5 design with a 4″ screen, but it's definitely very cheap indeed. Right now the 32GB version is available for just £15.99 per month. There's absolutely no up-front cost and you'll receive 1GB data (this was 500MB), 300 minutes and 5000 texts. Head to this iD Mobile page for the details.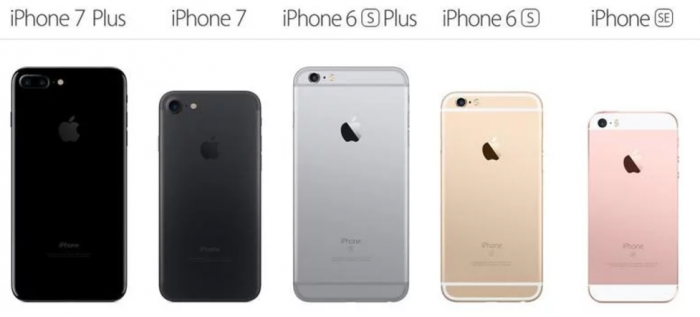 iPhone 6 32GB
The iPhone 6 is bigger and has a 4.7″ Retina HD display. This also has an A8 CPU with 64-bit processor. Again, this offer has no up-front cost and it's proper cheap. Just £20.99 per month gets you 1GB of data, 600 minutes of talk time and 5000 texts.
iPhone 6S Plus 32GB
A faster A9 chip and a bigger 5.5″ Retina HD display, you can get 2GB of data (was 1GB), 2000 minutes and 5000 texts for £33.99 per month. There's a £19.99 up-front charge on this, but it's still a good deal and better than any of the other networks. Head to this page for the info.
iPhone 7 128GB
OK, now we're talking. This is still a very new handset. If you've got £99.99 to put up-front then, for the same £33.99 per month you get the same plan as the 6S Plus deal I spotted above (2GB data, 2000 minutes, 5000 texts). That offer is available from iD Mobile here and don't forget, this is the 128GB version of the iPhone 7.
iPhone 7 32GB
Don't quite need 128GB of storage? Sure, that's fine. Get the 32GB version with 1GB of data, 600 minutes and 5000 texts for £29.99 per month, with £39.99 upfront. Head here.
iPhone 6s
One I've missed off there is the iPhone 6s. I've got that very phone in my pocket right now and it doesn't feel old at all. It also has a 3.5mm audio socket, which is always a bonus. 🙂 If your teenage child is asking for an iPhone and 2GB of data will suffice, you can put a brand new iPhone 6s (which does indeed look the part in every way) for £35.99 per month with a £19.99 up-front payment. There's 2GB of data and 2000 minutes of talk time alongside the 5000 texts. Get that deal here, which is for the 64GB model.
You can also get the 32GB model for £19.99 up-front and then £29.99 per month on the same deal.
Yeah. I slightly pimped iD Mobile a bit there. It's partially because they emailed me one of their adverts, and (I'm not supposed to say this), it was a bit ******g mental…