I'm getting buried in emails from networks and stores. I'm fending off the comments and opinions from industry watchers.
No. I need to have my say.
Good God Apple.
Part of me is astonished. Part of me has to applaud the egotistical attitude on display. It was a marketing masterpiece, a class act. You've launched a phone which immediately devalues your existing product line, and yet you're still wanting the same cash, or more, for the existing product line. You've even got the audacity to charge the same price in dollars as in UK pounds. It's like they'd not even bothered with a currency converter.
"Yeah, make it $699 and £699, even though $699 works out at £524.74. F**k 'em."
It's magic. I had to marvel at how polished and planned it all was, I real did.
Here's the story…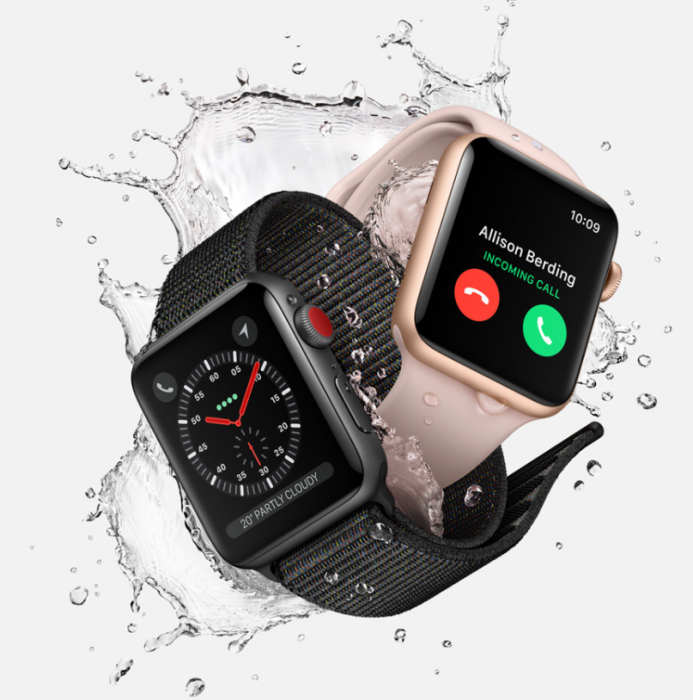 The new Series 3 Apple Watch came out. I liked it. I liked it a lot. It doesn't need to connect to your iPhone over Bluetooth, instead there's a SIM built in. It connects to your mobile network directly and, using sheer magic, it somehow uses the phone number you have in your iPhone – even if you left your iPhone at home and you're out running somewhere. It's no bigger than the Series 2 watch.
It'll go on sale for $399, or £300. They used the currency converter for this one.
I want one. I don't know why. The Apple juice had been successfully injected. I was all fizzy inside. Gimme that watch. Now.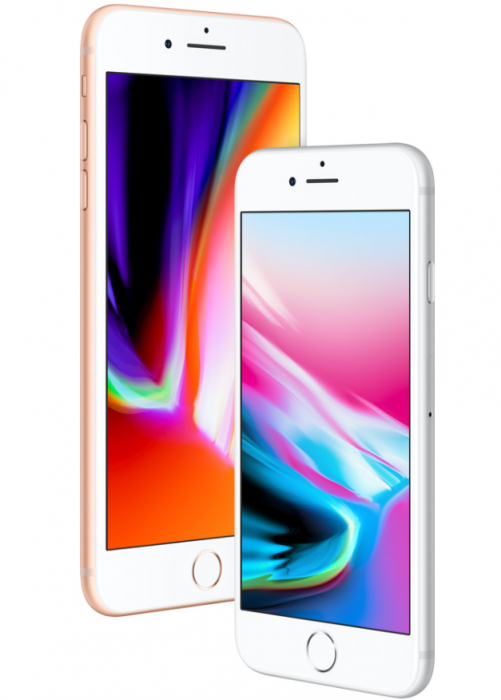 Then, a little while later, we met the new iPhone 8 and iPhone 8 Plus. They're obvious incremental upgrades to the existing iPhone 7 and iPhone 7 Plus and, a few minutes in, you could feel the faintest hint of disappointment in the room. The iPhone 8 has a 4.7″ screen (like the 7). The 8 Plus has a 5.5″ screen (like the 7 Plus). The storage capacity has been ramped up a bit (64GB and 256GB now), there's a new A11 "Bionic" CPU (said to be 25% faster than the A10) and the new stereo speakers are 25% louder than you'll find on the iPhone 7. You also get wireless charging and, good news, it's the Qi wireless standard.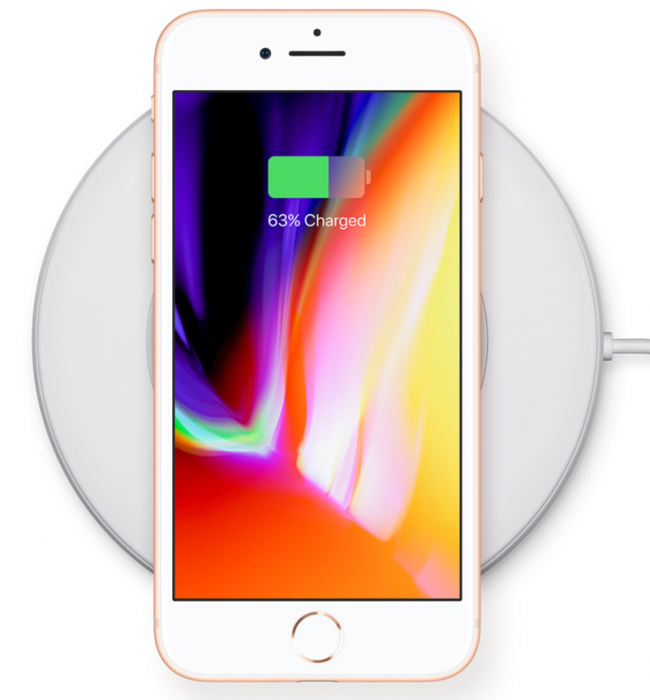 Other than that though, we get the 12 megapixel camera f/1.8 (again). The same design (albeit with a glass back), the same Touch ID button, the same lack of a 3.5mm audio port. Sure, there's a few other little things, but there was a tiny, tiny amount of apathy, even amongst the friendly press in the room. Surely this wasn't it? Was it?
The prices here in the UK are as follows. As mentioned before, you can go to the US website and just swap-out the dollar sign for a pound sign.
– iPhone 8 (64GB) – £699 (£33.56 per month)
– iPhone 8 (256GB) – £849 (£40.75 per month)
The iPhone 7 with 32GB is currently £549 and the 128GB version is £649. Those prices are £50 less than when they launched, but if you've got the 128GB iPhone 7 and don't want to reduce your storage, you've got to pay £849 this time around.
Why?
Well, when the iPhone 7 128GB originally appeared it was £699. Now you've got to shell out £849 for the iPhone 8 256GB model as there's IS NO 128GB version. Either that or pay the exact same money for a 64GB iPhone 8 64GB model, which would halve your storage capacity.
This is marketing GOLD.
Meanwhile, the prices for the iPhone 8 Plus are …
– iPhone 8 Plus (64GB) – £799 (£38.35 per month)
– iPhone 8 Plus (256GB) – £949 (£45.55 per month)
Right now the previous iPhone 7 Plus is £669 for the 32GB version and £769 for the 128GB model.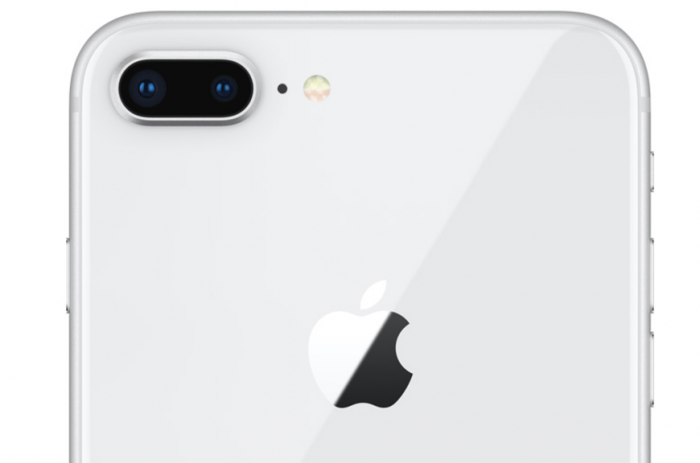 All well and good, but the audience knew that this was the ten year anniversary of the first iPhone. They were waiting for something bigger. We'd seen the rumours. There must be something else.
Then… the iPhone X arrived.
Apple pronounce it the "iPhone Ten", by the way. That opens up a load of questions already. Will there be an iPhone 9 – or will it be an Apple IX? Who knows..


You can't get it yet. Pre-orders start on October 27th here in the UK and you'll receive it on November 3rd.
The phone was everything we'd hoped. A massive edge-to-edge 5.8″ HDR OLED Super Retina HD screen (2436 x 1125 pixels at 458 ppi). A lot less bezel, and the earpiece dips itself into the top of the screen. Look at the thing. Gorgeous.
It's 143.6mm x 70.9mm x 7.7mm and weighs 174g. There's glass on the front and back. It has a "surgical grade" stainless steel frame.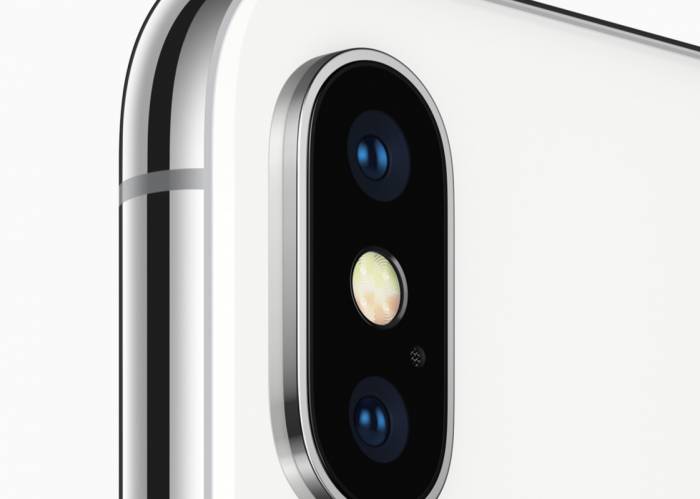 Twin rear cameras – a wide-angle f/1.8 aperture and telephoto f/2.4 aperture at 12 megapixels each. Optical zoom, quad-LED True Tone flash, dual optical image stabilisation.
Up front, a clever 7 megapixel selfie camera that lets you do that "Animoji" stuff. Yes, you can now have your face tracked and turn yourself into an emoji poo. That camera also has a "TrueDepth" sensor which does facial recognition and helps to produce better photos of you too.
The lack of a TouchID button means that you instead use Face ID, and the camera uses your face as your identity. You can even pay for things using your face too. This opens up a whole can of worms. Remember those news stories where suspected criminals have refused to supply police with the unlock code for their iPhone 6s or iPhone 7? Now, with the iPhone X, you just need the police to thrust your own iPhone in your face.
Other questions were raised too. Will it work with makeup? Does this mean that your girlfriend or wife can point it at your face and unlock your phone while you're sleeping?
A little part of me wished that a rear fingerprint sensor had been integrated into the Apple logo somehow, but it was not to be.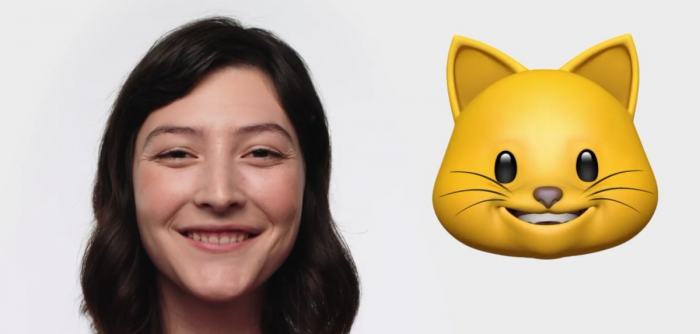 Other features? IP67 water and dust resistance, that A11 Bionic chip again, a motion coprocessor and something called a neural engine too. The battery lasts 2 hours longer than the iPhone 7 now.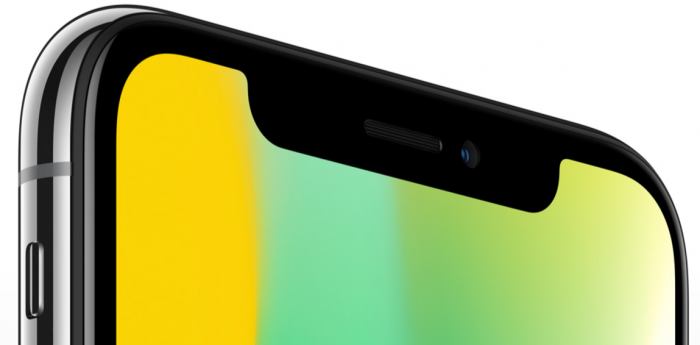 Yes. There's no button at the front. Instead you'll use the side button to use Siri. You swipe up to head home. You tap to wake the screen and all the new iPhone handsets have wireless charging – this iPhone X too.
It is, without doubt, the better phone.
https://www.youtube.com/watch?v=mW6hFttt_KE
But wait. We'd all heard about the price. Rumours of £1000 just couldn't be right, could they?
Oh.. oh yes… oh yes they could. The base model, at 64GB, is…
£999
That works out at £47.95 per month with the Apple finance, and don't forget, I'm not adding an airtime contract into that.
The 256GB model? You want the price on that? A whacking….
£1,149
.. or £55.15 per month.
Let that sink in for a minute.
Sunk in yet?
£1,149 (and I'm not including the £199 Apple Care cost) for a phone that creates an animated poo emoji by tracking your face.
Oh, and don't get me started with the fact that – like all the Apple kit launched, they're charging the same in £ as in $ without any conversion. This, in America, is $1,149, which is actually £862.55, but hey… who cares. You've got to pay £1,149 dude. More than £286 more expensive because you live in the UK and not America.
Heck, you could probably book a return flight from the UK to the USA, buy the #iPhoneX 256GB model and still pay less than the UK price! Sure, you've got to add the US sales tax onto that, but we reckon it's do-able. 🙂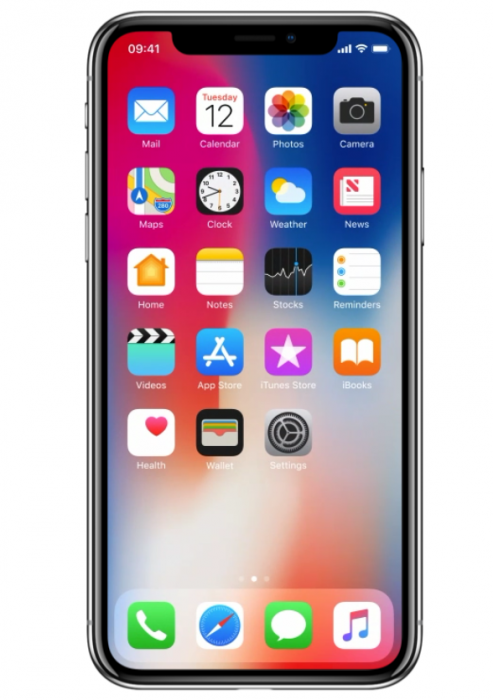 One thing I will say is that, if you put this beautiful, top-quality phone next to most other Android flagships, it's still difficult to see where the Apple X is better. Not in hardware terms anyway. The combination of the hardware and software, the complete package, is no doubt better, and you know that it'll be receiving instant and direct software updates for a long time to come. It'll also receive collosal support from case manufacturers and accessory companies.
Let me tell you what happened a few moments after I saw the iPhone X though. When the event was over, the Apple juice suddenly drained from my system. I suddenly realised what had happened. I could see clearly now.
Effectively they've reduced the "lust value" of the iPhone 8. The audience was almost subdued. Sure, there was the usual cheering, but it was ever-so-slightly less hysterical and there was an underlying feeling that the iPhone 8 was just adding go-faster stickers onto the iPhone 7.
The iPhone 8 effectively became the iPhone SE right there. It became the phone that people "make do" with. It's the phone that looks like the iPhone 7 and the iPhone 6s.
https://twitter.com/AustinCTweets/status/907682387693375488
The iPhone 8 is the iPhone SE of 2017.
It's not the phone you've waited ten years for. It's not the phone that real Apple fans really want to go out and buy. Not really. No.
Real Apple fans have been waiting for this launch. They've held onto their phones and saved hard. They're ready to offload the iPhone 6s or the iPhone 5 in their pockets, waiting for this 10-year announcement. They knew something big was coming, and they won't just upgrade to the iPhone 8. What's the point? They could just keep their existing iPhone.
The phone you really want, the handset dedicated Apple fans have waited so long for, is the ridiculously priced, but far better, iPhone X.