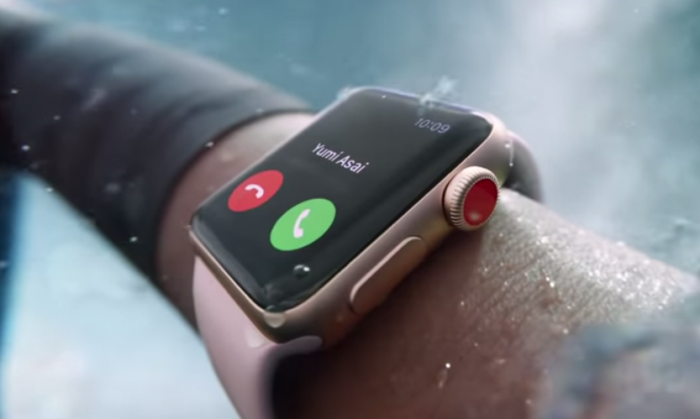 EE have been banging on our door quite a bit overnight. They, like many other UK networks, will be ranging the iPhone 8, the iPhone 8 Plus and the iPhone X. However, they will also be ranging the Apple Watch Series 3 and, as EE CEO Marc Allera stated via tweet, the clever new cellular functionality will only work on EE in the UK. Nobody else.
Ahhhhhh..
About that Apple Series 3 watch then, and it's the first Apple Watch with a built-in eSIM. This means that you can stay connected, on your normal mobile number, even when you're away from your phone. You need an EE SIM-only or pay monthly plan, then you can make calls, respond to messages and listen to your music even if your phone is sat on charge at home.
Unlike the phones, Apple are asking for a different amount in sterling for this one. It'll go on sale for $399, or £300.
Here's a look at the watch in action…
https://www.youtube.com/watch?v=jUvD80mNKBM
In addition EE tell us that the iPhone 8 and 8 Plus will go on sale on September 22nd. They will also range the Apple TV 4K and you can order this, the Apple Watch Series 3, beginning 15th September. Just head to www.ee.co.uk/newiphone.
Update – EE have asked me to point out …
To take advantage of the Apple Watch 3's cellular capability, it has to be used with an iPhone 6 or later, on an EE Pay Monthly or SIM Only plan
So you can't just expect that standalone iPhone Watch functionality without a phone, and that phone can't be anything other than one of the latest iPhones..