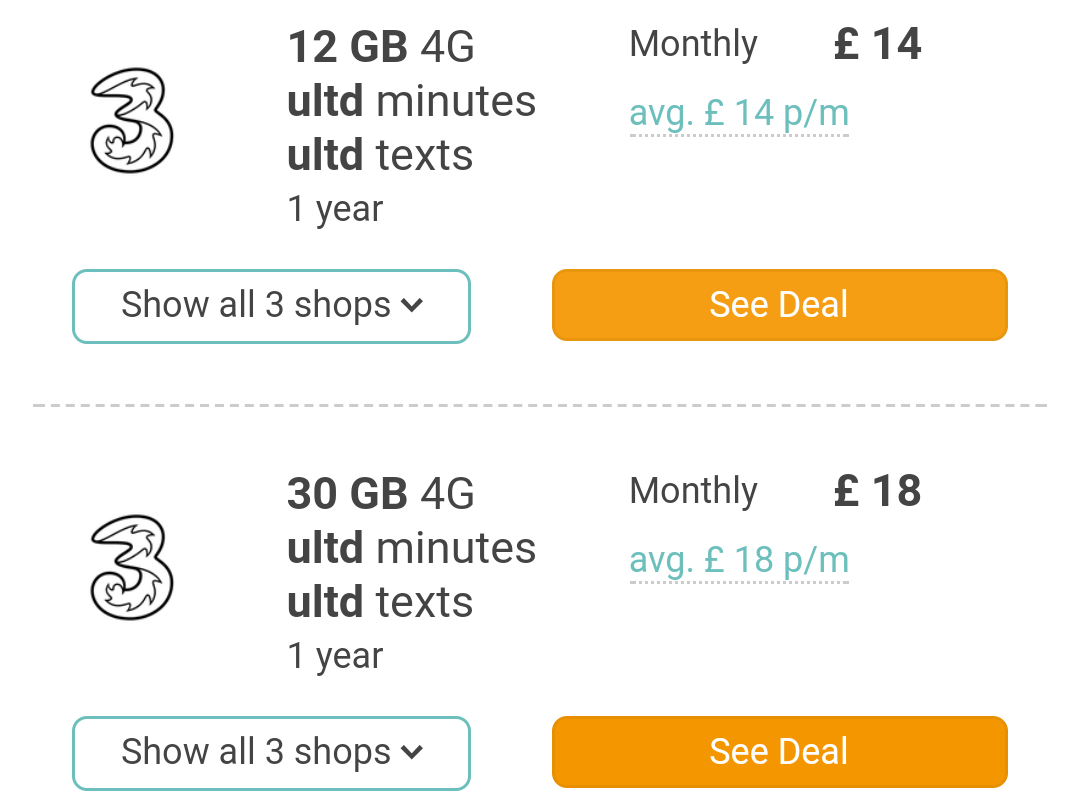 Ok, you're happy with your phone, or you're going to buy your own. Trouble is, you don't like worrying about that data package. You want a really big dollop of data and don't want to pay a fortune for it.
Right now, Three have a good couple of offers for fans of large packages. Both come with unlimited texts and minutes. Choose between either 12GB or 30GB per month and pay a mere £14 or £18 respectively.
SIM only is something I'm quite keen on, especially now that we're getting to the stage where handsets are being upgraded more incrementally.
The Three 12GB offer is available on this link and the 30GB offer can be obtained here.
Update – It looks like you'll get £15 cashback on the 12GB offer and £35 cashback on the 30GB plan. This means that the cost of these plans goes down to £12.75p/m for the 12GB offering and £15.09p/m for the 30GB plan. Deal!!