Recently we covered the fact that Google Play have now allowed real-money gambling apps into their software store. Until recently, you either had to side-load (downloading an APK manually and then installing it with the security permissions reduced) or you would need to just browse to the site in question. The latter option wasn't ideal for the bookies or casino in question because you could simply browse to the site in question and then you'd be gone. Apart from perhaps a promotional email, there wouldn't be an icon on your phone to keep you coming back.
Likewise, sideloading an app isn't ideal as Android handsets will put up a number of warnings advising against it. Dropping your security protection just to install an app isn't ideal or recommended.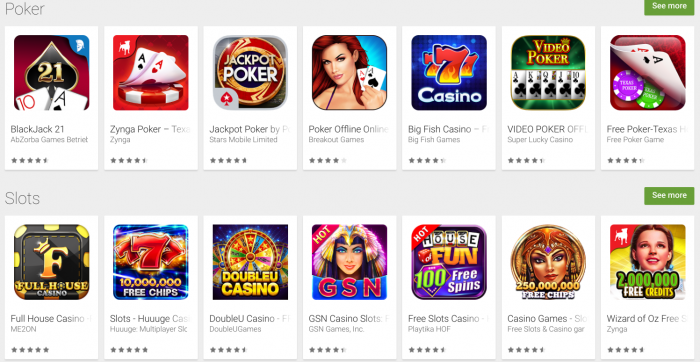 There are even some online casino sites offering huge bonuses such as the Borgata Casino Bonus, so if you do want a flutter and you have an Android phone, there's now a range of apps hitting the store from all your favourite providers. Developers are working hard to make these available now that the Google Play barrier has been removed.
Beware though, because although Google have put checks and balances in place (you will need to be over 18 to see adverts for the apps or to download them), there's still the chance of getting carried away. Take some time to manage your finances wisely, ensuring that you only play with what you can afford to lose. There's always going to be those who will try and chase their losses, so do be careful about what you gamble and ensure that you know what to stop.
Previously, only iOS devices allowed real-money casino and gambling apps. Android users had seen a ban on such apps in 2013 because the company couldn't be certain of being able to verify the ages of customers. This meant that they couldn't sign-off the legal side of whether the app could be played. Google's policy changed at the beginning of August, and from that date the company announced that it would be accepting applications for the distribution of casino and gambling games from the UK, France and Ireland.