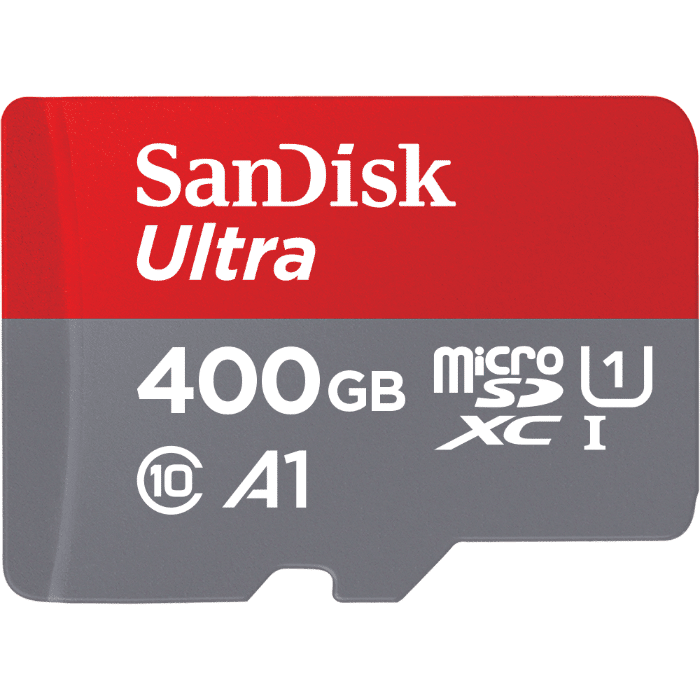 Western Digital has announced the world's largest capacity microSD card: the whopping 400GB SanDisk Ultra.
Priced at $249.99, or £193, this new card should theoretically work with all major flagship Android devices which feature a microSD card, (although a number of manufacturers are moving to sealed storage options).
Western Digital-owned SanDisk had previously had the title for the largest capacity microSD card when they launched a 256GB microSD card earlier in the year.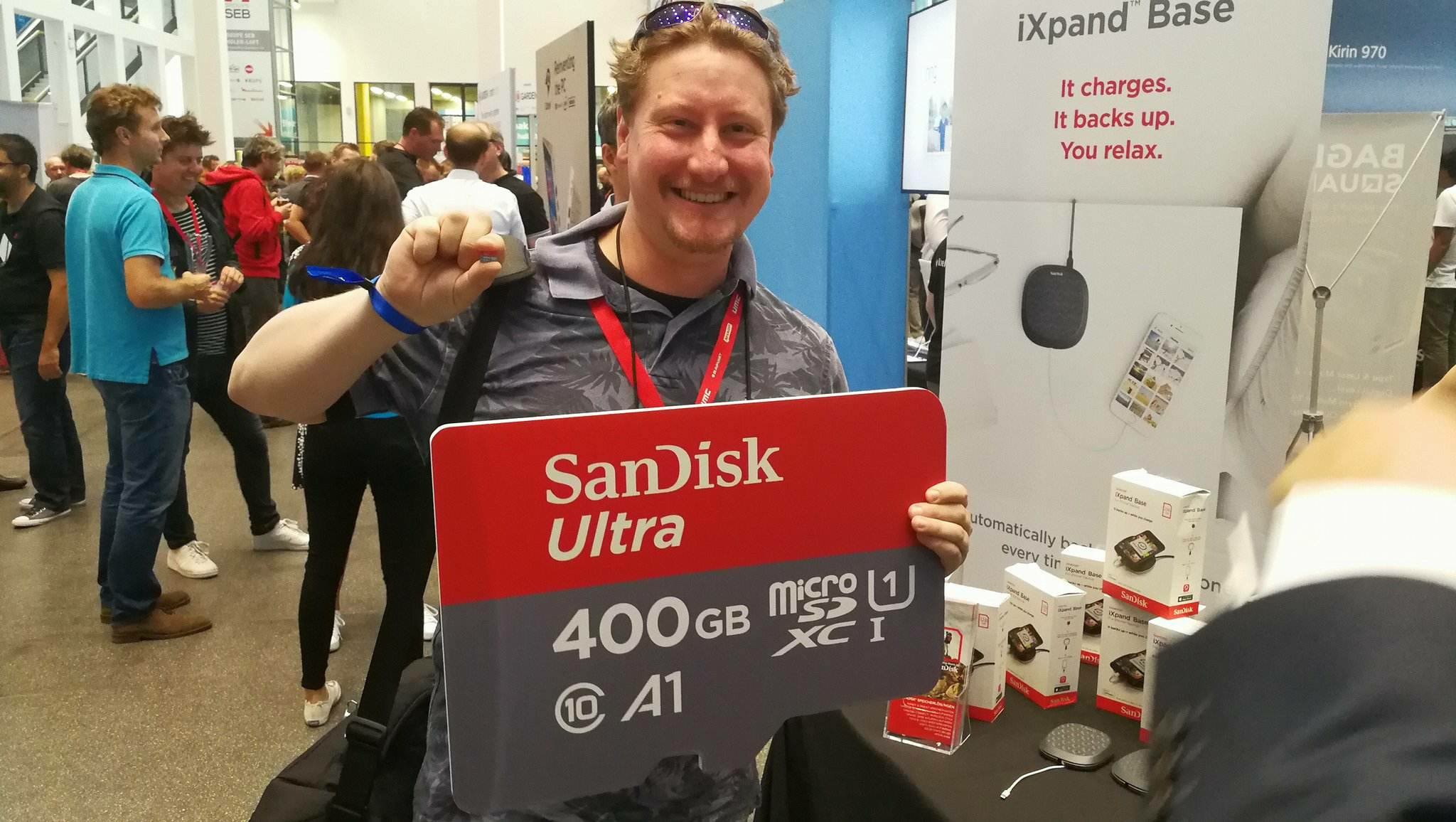 Our Matteo with the new card (not to scale ?)
The card features transfer speeds of up to 100MB/s and can store 40 hours of Full HD videos. The card has an A1 rating, which as per SanDisk advises will ensure optimum app loading times.
Jeff Janukowicz, research vice president, IDC, stated
Mobile devices have become the epicenter of our lives, and consumers are now accustomed to using their smartphones for anything from entertainment to business. We are collecting and sharing massive amounts of data on smartphones, drones, tablets, PCs, laptops and more. We anticipate that storage needs will only continue to grow as people continue to expect more sophisticated features on their devices and desire higher quality content, We estimate mobile device users worldwide will install over 150 billion applications alone this year, which require a ton of memory on all of our favorite devices."
Hopefully, we will get our hands on a review sample pretty soon for a full review.