OK, short version. The BlackBerry is back, albeit with TCL Communications at the helm. In February I took a look at it. It's a bit heavy and a bit chunky compared to some handsets, but that keyboard has returned and you'll find a range of BlackBerry apps inside.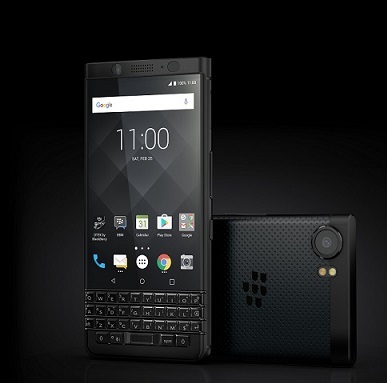 Specs include a 12 megapixel rear camera and a front one which is 8 megapixels, plus it has a 3:2 aspect 1620×1080 IPS LCD screen at 433 ppi.
Now, the normal KEYone has 3GB RAM with 32GB storage and a microSD slot. However TCL have today announced a new version which is called the "BlackBerry KEYone Black Edition". It'll be available in the UK in Q3 for £549 and adds a new matt black finish to the aluminium frame. It also boosts the memory to 4GB RAM and the internal storage is 64GB. You still get the microSD slot though, which is good.
Here's some shots of the device so that you can see the device in real life – albeit the silver one..
The normal version is £499 and you can check them both out on the BlackBerry website.