Play House Plumb. Grape Jamboree. Butterscotch Tempest.
Daft names for paint colours.
You've probably seen those paint shades in your local DIY store and thought, "How do they come up with those names?". Well, now mobile manufacturers are doing it too, and we've got some reasoning and descriptive detail to explain them.
Today it's the turn of Honor, who have launched a new colour for their Honor 9 phone. We also get to hear from Pantone, and we do rather like Pantone. They're brilliantly bonkers. You know. Proper bonkers, but clever. Clever and bonkers. They did a rather interesting introduction of the Huawei P10 in February which lasted for quite some time and asked such questions as "What does blue say to us"?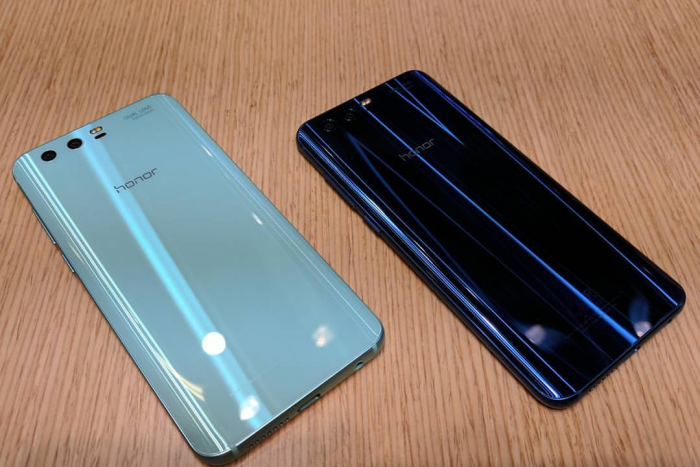 During the presentation back at Mobile World Congress, the Pantone rep talked about the sky and the sea and emotions and, some 25 minutes later .. I started losing the plot a bit. I was blogging all this and ended up cheering when the introduction finished. Somehow I shouted out, "YAY BLUE! GO BLUE! WE LOVE YOU BLUE. WOOOOO!!!!!".
I'd not had much sleep or any water for a while, and I was totally losing it… Then, to make matters worse, my outburst ended up on the BBC News. Shit.
Here's what Chris Foxx, BBC Technology reporter, had to say..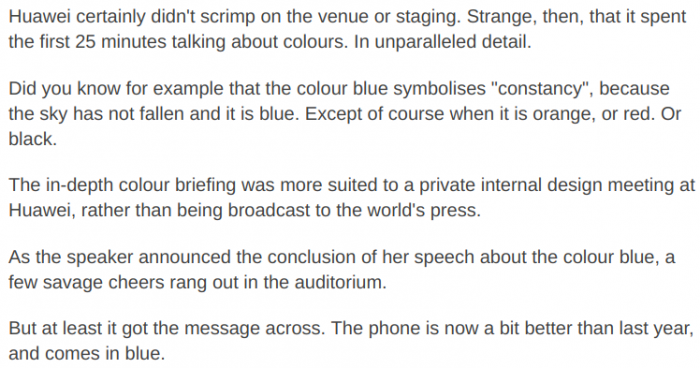 Yeah. Sorry for that Huawei. Really sorry.
Anyway, back to the Honor 9, which is a really good phone, let me tell you. I'm using it right now as my main phone and it's really very good. Go buy one. Please, please buy one. Head to the Honor website. Go. Go now, then maybe Honor / Huawei won't be so annoyed.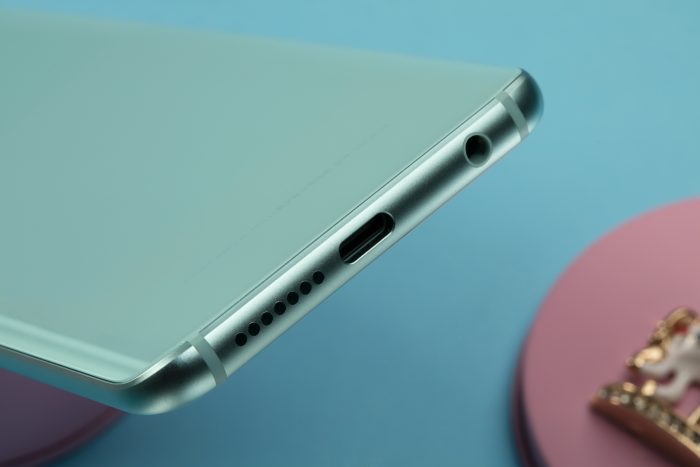 Anyhow. I've totally gone off at a massive tangent now. Back to the Honor 9 and the new colour, announced at IFA.
Our version – There's a new Honor 9 colour, and it's a lovely shade of blue.
Their version – Honor have revealed the Honor 9 in Robin Egg Blue. This new colour option pushes the aesthetic boundary of Honor 9 to new heights, building on the previously debuted Glacier Grey. The colour scheme of a robin's egg has seldom been spotted in smartphone design before. The one-of-a-kind Robin Egg Blue blends well into Honor's brand spirit and design philosophy.
The Pantone version – when 80% of human experience is filtered through the eyes, we understand that the choice of color is critical.
Head to vMall to buy one of these Honor phones. Proper good. Top-end specs at affordable prices. Boom. Just don't tell them about me ruining that Huawei launch.