This morning I just made it to the Sony Press Conference with Peter Holden of Talk Android. Another event, another incremental series of product launches, or was there more? Read on here on Coolsmartphone.com to find the answer to this existential question…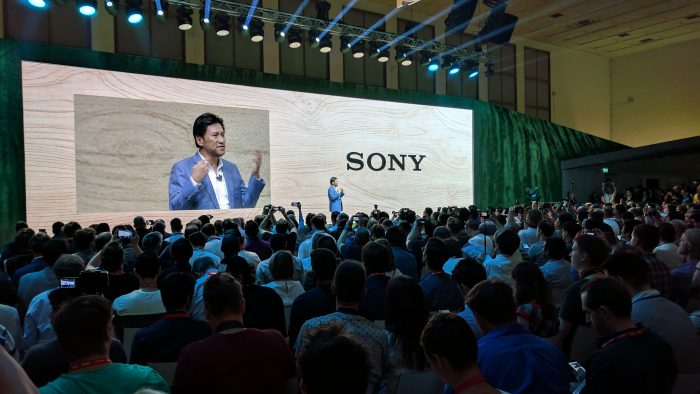 We came in as a German chap was sitting in a faux-aeroplane made out of wood telling the crowd at the Sony booth about cabin pressurisation, noise cancelling headphones and how they functioned. Sony was in full "We do audio better than anyone else"-mode, and their expensive high quality audio players (which look like bricks) were on display in many colours. To be honest I wasn't too interested in this bit, my "Dirty Dancing Original Soundtrack", "Jennifer Paige" and "Best Hits of the 90s" music on Google Play Music sound fine to me from whatever player.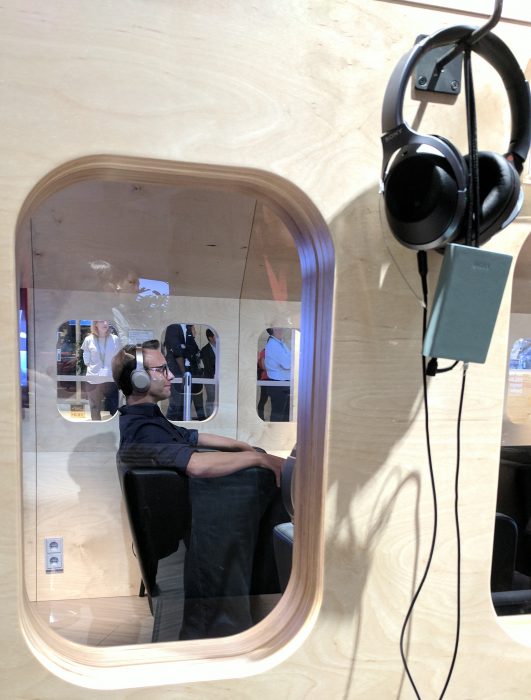 Things then got all corporate again with Hideyuki Furumi coming onto stage to announce the Sony Xperia XZ1 and Sony Xperia XZ1 Compact. Snapdragon 835, waterproofing, yada yada yada, Android 8.0 Oreo and 3D Creator.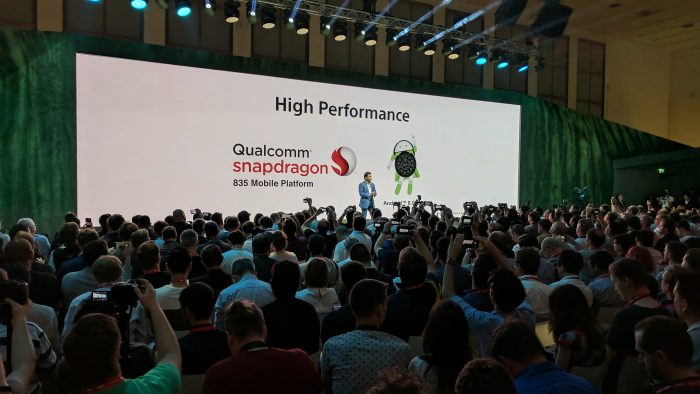 Android Oreo! Woo hoo! Finally a manufacturer from the Open Handset Alliance launching with the two week-old Android version. Oh, and 3D Creator, a Google Tango-like 3D scanning app on Xperia devices which can help you make a 3D digital avatar of yourself. Avatars and memes will never be the same. Excited? No, neither were we.
The Keynote wrapped up and we then went to go and get some hands-on time with the Sony product portfolio. The XZ1 area was rammed, as you would expect, so I headed to a quieter XZ1 stand. This is the one where the – at the time unannounced –
XA1 Plus and XA1 Ultra were. What are these devices? Smartphones that look like the XZ1 and XZ Premium but with MediaTek innards. The XA1 Plus has a 5.5″ FHD screen with a Helio P20 chipset, and the XZ1 Ultra is the same with a 6″ FHD screen and a front facing flash. Other brands would call these devices "Lite", Sony chose the contextually meaningless words "Plus" and "Ultra". They are OK devices, don't get me wrong, but I'm not paying the SONY tax (an extra 10% for each letter in their logo) for a device where I can get the equivalent of on AliExpress for £75.
https://www.instagram.com/p/BYdSFv2FKrK/
I then moved on to the actual XZ1 and XZ1 Compact. Nice devices, but uninspiring and mostly irrelevant in today's smartphone market. Sony still cater to Sony fans from the 80s and that's it.
https://www.instagram.com/p/BYdRds7lI1V
We then realised we had missed a bit about smart digital assistant speakers powered by Google Assistant. The catchily named LS-S50G speaker is a Sony version of Google Home.
Feature-wise it adds an LED clock, an Amazon Echo-like volume light ring and proximity gesture sensors (on the top). It's waterproof too. Here is a video of a German hipster demonstrating the device, in a Sony home ecosystem with an Sony Android TV with Google Assistant built in too.
What do you think of these product announcements from Sony? Are they still relevant or is this another slip on the slippery slope to irrelevance? Let us know on Twitter @coolsmartphone.