A selfie stick. Yeah, yeah. Blah, blah. It's a stick that you put your phone into so that you can take one of those "looking up and pouting"-style photos. Great. Blah, blah.. you can get them everywhere.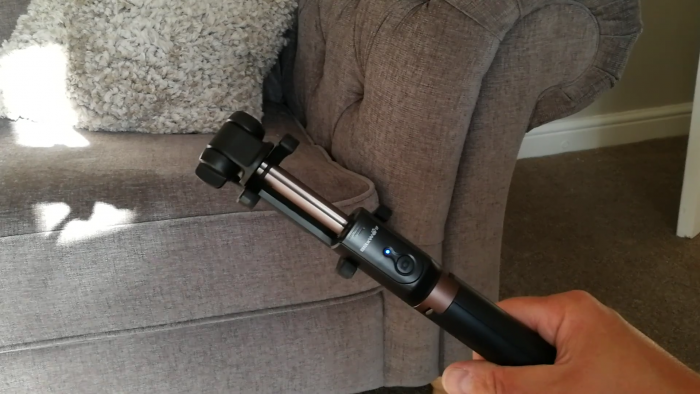 Wait a minute. This one (from banggood for £14.79.) is surprisingly solid when I get it out of the packet. There's none of that wobbly badly-made nonsense that you get from a lot of selfie sticks out there. You've probably seen them – the "stick" tends to bend a bit under the weight and the bracket holding the phone. None of that here. It's rock solid and really well built, it really is.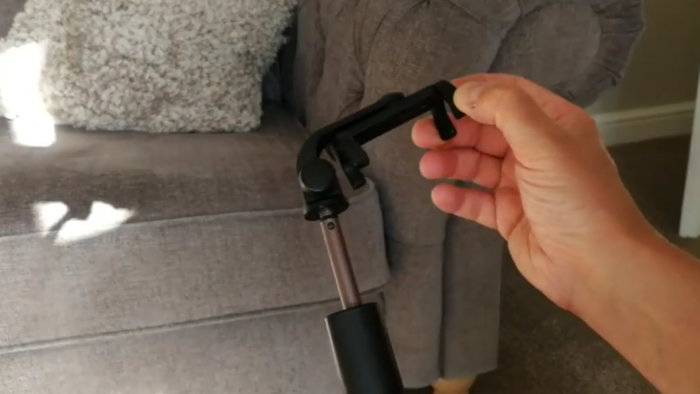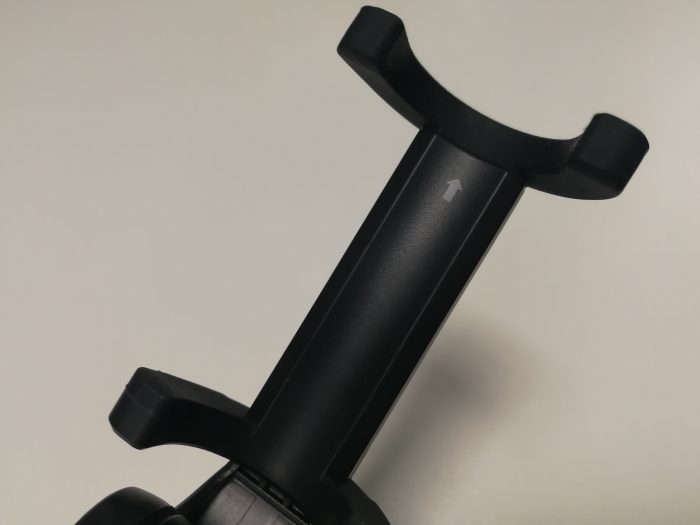 Let's start with the actual selfie stick part, and the cradle which holds your phone is initially folded down to wrap itself around the main shaft. You unfold this easily, then pull the top section up to size it to your phone. This part is really easy, and the cushioned finish gives it a soft and grippy feel so that your phone is protected and held tightly. It's kept in place by a spring which holds your device firmly, and it can be rotated and twisted around in a brilliantly secure and solid fashion. It'll cope with a phone which is between 5.5cm and 8.5cm wide.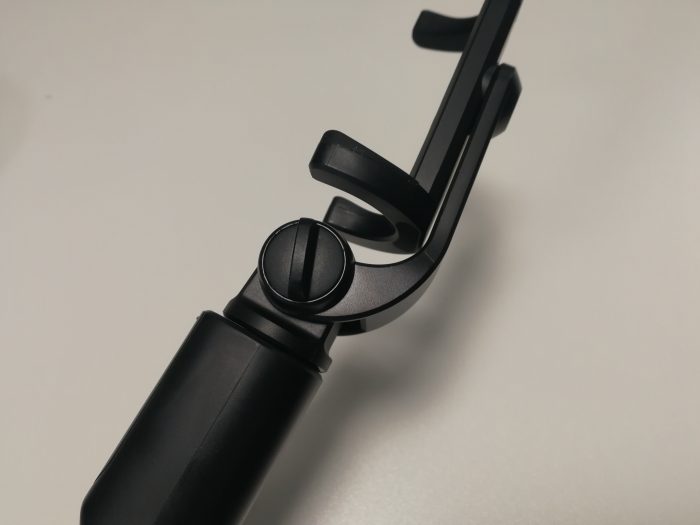 All of this, hopefully, is shown in the video below. You fix the phone in place with a small knob on the side. After you've twisted your knob, you're free to extend your pole out and fire away.
Wait! Don't go crazy just yet, because there's more to come.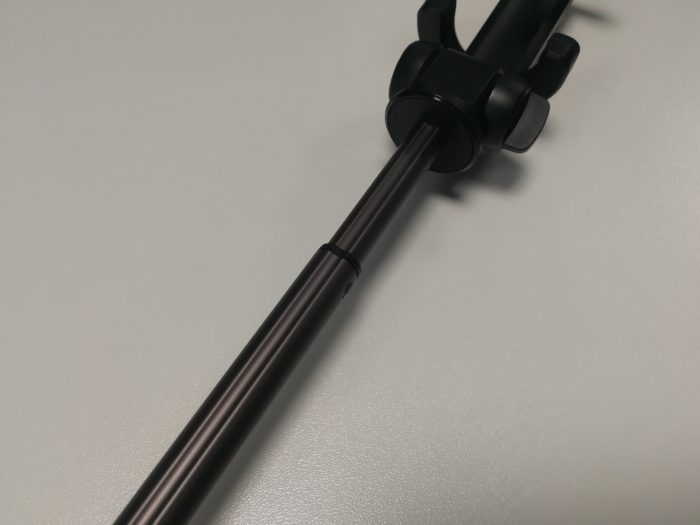 The pole extends out to almost 68cm and, whilst you could just about press your screen still, there's a clever Bluetooth trigger on the handle. It comes with a 65mAh battery which can be recharged via a microUSB port. It's removable too, but more on that in a minute, because we're in "holding it out and taking a photo" mode right now. Press and hold the button to fire it up, then pair it with your phone. Once you've done that, provided that you have your camera app set so that the volume control fires the shutter, it'll take a shot just simply by tapping it. No need for timers or anything, just fire away. The battery is charged fully in just 30 minutes and has a 3 month standby.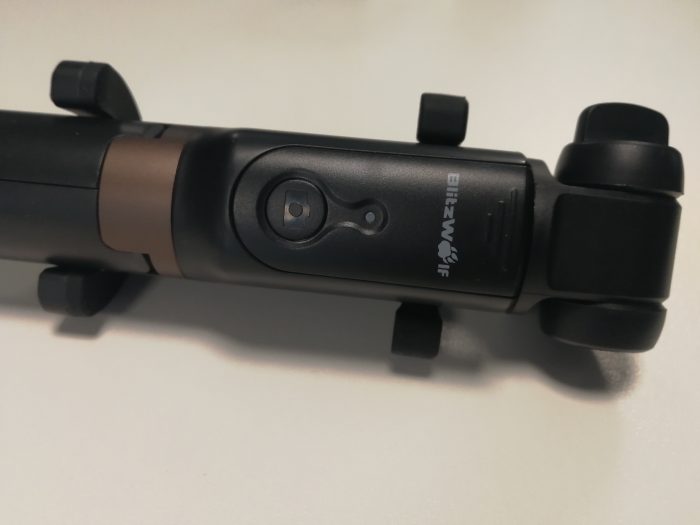 At 148g, you'd think that you've seen everything, but not so. This also acts as a tripod. You simply spread the legs, extend the pole as required, push the rod gently up from below and then – using your thumb – slide the small button until it pops off.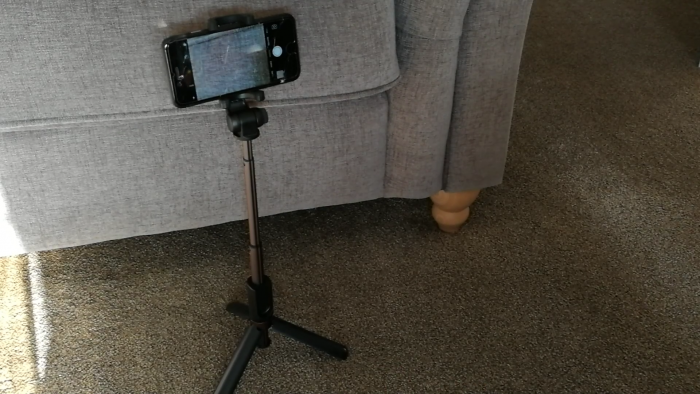 With your phone in the cradle at the top, you can then place the tripod on a suitably flat surface and it'll provide a stable and sturdy platform for your Skype video calls, YouTube broadcasts or vlogs.
It's a really well-built bit of kit this, I can't emphasise this enough. Solid with a very good construction and a smooth but strong mechanism which gives you a good sense of confidence when you use it. The whole thing folds down and opens up remarkably easily and the design of this means that you can fairly easily slot it into a bag or coat pocket without noticing too much bulk.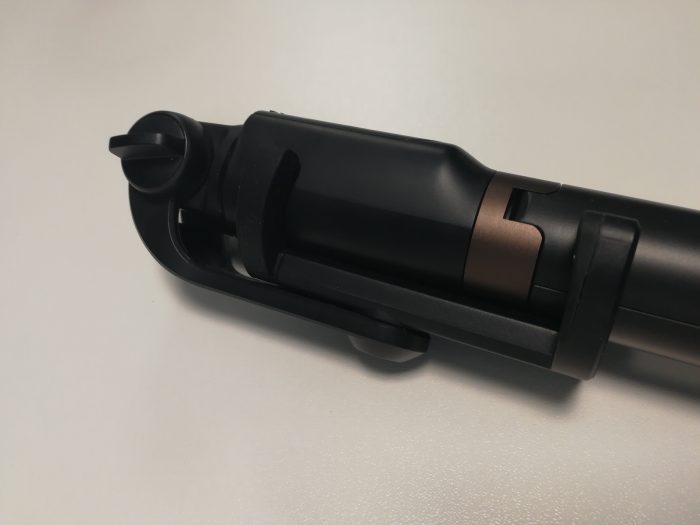 It's a good quality gadget this. A very, very well-put-together device made from aluminium alloy and rubber which is lightweight, strong and operates brilliantly when you need it.
Highly recommended from me this one. Highly recommended. Get it from banggood for £14.79.
Here's a few more shots of the gadget to finish off the review…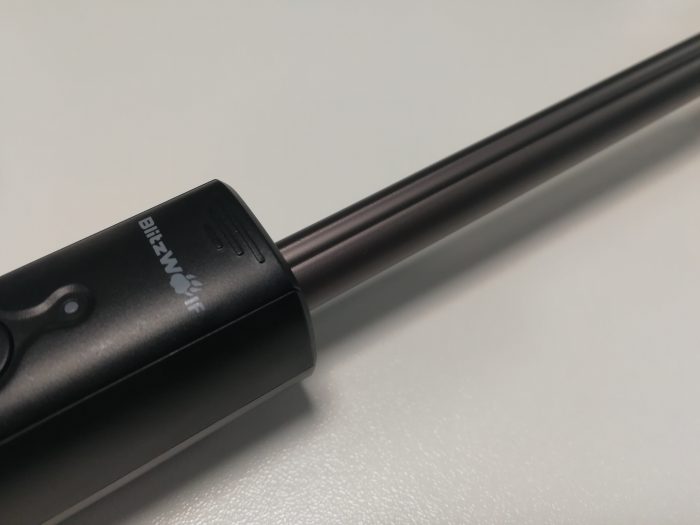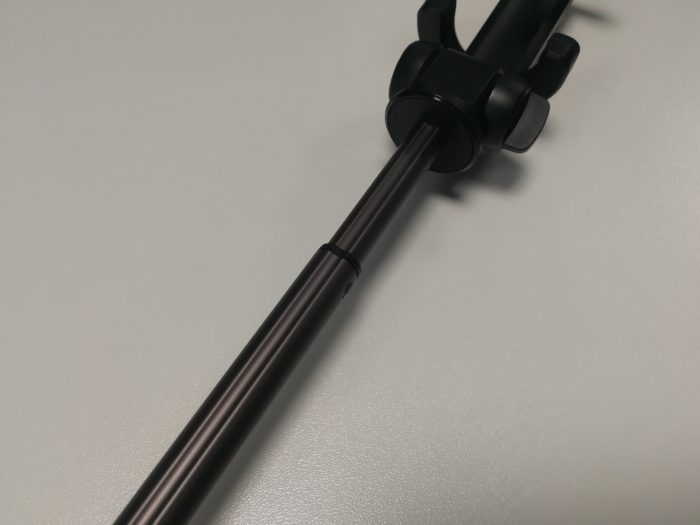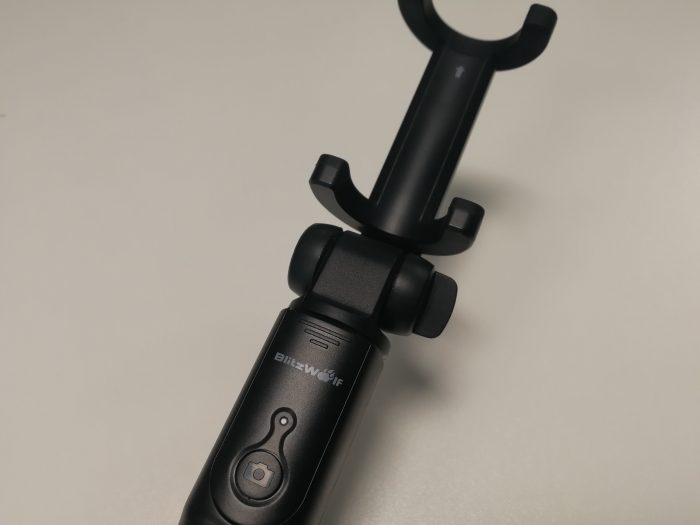 BlitzWolf Bluetooth Selfie Stick and Tripod with remote shutter review
Build quality - 100%
Design - 100%
Really top-quality build, a clever and logical design plus it's strong and sturdy. Top quality product, very nicely done.