Sky are pushing hard into the mobile arena, but they've now announced a better deal if you want some Sky TV action too. Their newly-announced £35 per-month deal delivers an iPhone SE on a "Swap24" plan. This, along with their appropriately-named "Swap12" offering, lets you upgrade to the latest model of smartphone free of upgrade or delivery charges, every 24 or 12 months, depending which plan you have.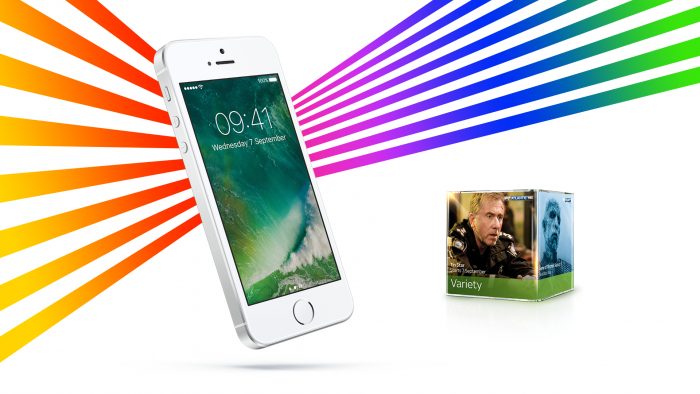 The £35 offering delivers unlimited calls and texts, plus 500MB of data and the Sky TV Variety Bundle. This TV package gives you Sky 1, Sky Atlantic, Sky Living, Fox, Gold, Sky 2 and kids channels like Nickelodeon, the Disney Channel plus documentary channels like Discovery and National Geographic. You also get a set of MTV channels. According to Sky there's 70 channels that aren't available on Freeview (how many are available on Freesat is perhaps a different matter).
The offer is available to "existing Sky TV customers who re-contract" and to new customers. Currently the TV package alone is £25 per month on a limited deal, so you're getting the iPhone SE for £10 a month. You also get the Sky Q box.
The offer runs from now until Thursday 14th September 2017. You can get the deal here, although it looks like the offer may have proved popular – as I type the handset they're providing is the Samsung Galaxy A5…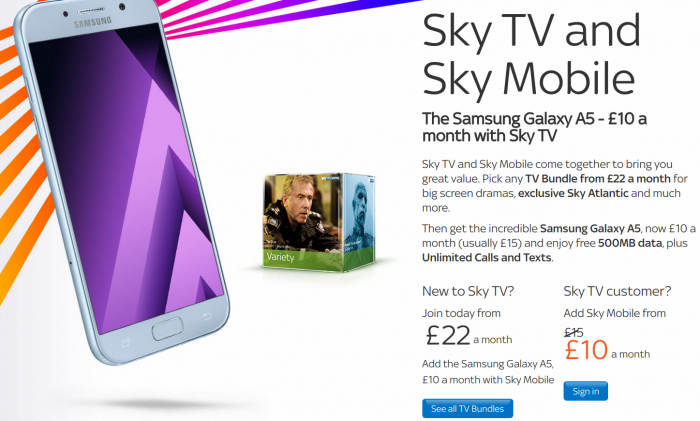 Further details on Sky Mobile can be found at sky.com/mobile.