Bluetooth speakers. We get a lot of them here and it can be tricky to stand out from the crowd. This Dodocool mini speaker decides to do it by being small. Really small. It's 45 grams and is 42.1 mm by 36.7 mm.
Straight from the word go, you're not going to get an earth-shattering bass-heavy sound from this. The physics just don't add up, and to be honest if you're expecting your windows to rattle then you're a bit bonkers.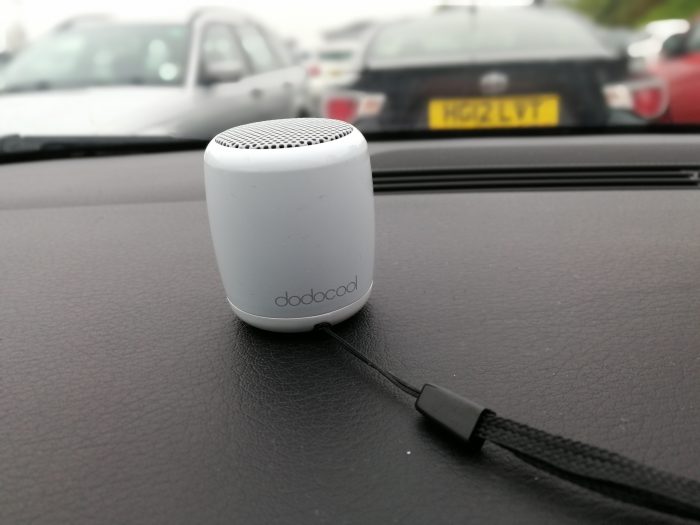 That said, the output really isn't that bad considering the size. It's Bluetooth only – no 3.5mm audio port – but as usual it's easy enough to connect and there's only one button to worry about. Press and hold it to turn on – a small LED at the base tells you what's going on and you might be able to notice the microphone hole on the opposite side. Likewise, if you want to power it off, you press and hold again. If you don't put any music through the speaker for a certain length of time, the speaker will shut down itself.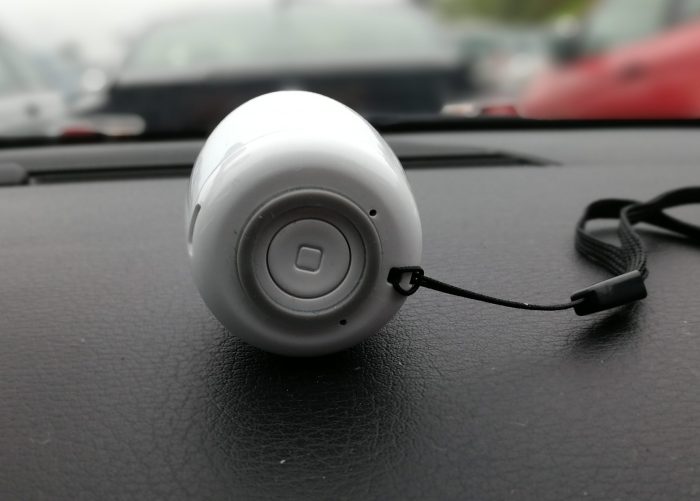 Here's the video overview if you're short on time…
There's a microUSB port on the side which you'll use to charge the thing – there's a supplied cable (which isn't too long) to do this.
The speaker also has an extra little feature – it'll act as a remote shutter for your phone camera. To make this work, you pair it up and check that the volume key is set to be the shutter. Then just a simple tap on that multifunction button on your mini speaker to take a photo. Don't forget that, with the aid of that microphone, you can answer calls and have a hands-free conversation.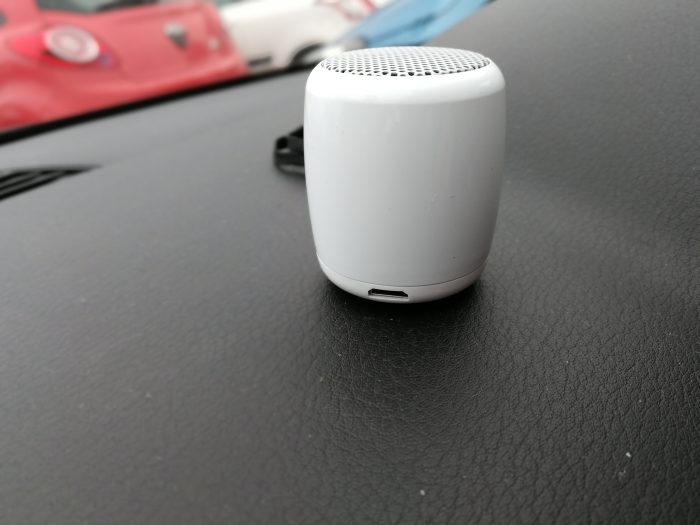 A small lanyard comes in the package so you can attach this to your keys, your bag or your clothes. Put it on your bike or hang it somewhere in your car if you want.
Inside is a 300mAh battery which charges in 3 hours but I found that it would take much less time than this. It runs for around 4 hours depending on how loud you have it.
The 3W output is clear and has quite a deep response with no discernible distortion that I could find. For the size, it's really quite impressive. Not tinny, not weak, but more of a lower, hollower sound which travels well.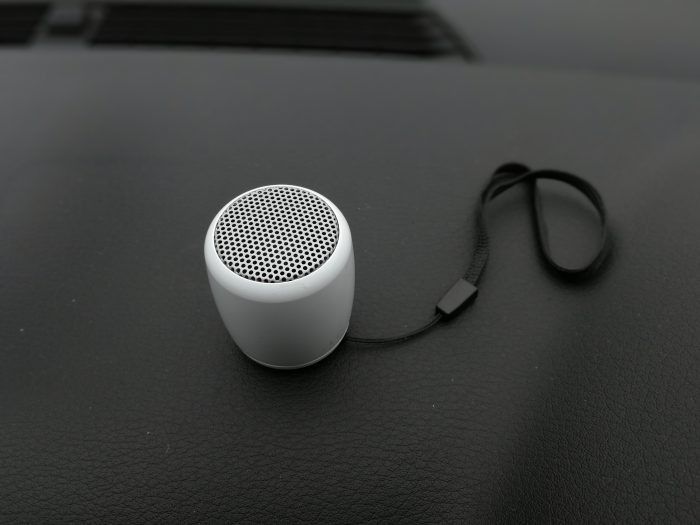 The only thing I would mark it down on is the fact that the instruction booklet, which comes in the tiny packaging, is so small that you can't actually read the thing. However, you won't really need it so don't worry too much 🙂
As I speak this is just £10.99 on Amazon.
Dodocool Mini Bluetooth Speaker Review
Build quality - 94%
Sound - 90%
Battery life - 88%
For the size, this really is a loud little puppy. Nice.