At home you'll probably have an extension lead. It's probably behind your TV and you'll have loads of things plugged in. Secretly you'll probably not be completely sure what plug does what, or whether you need all those plugs at all.
Then you'll have a charger for your phone. A charger for your iPad. A charger for your Bluetooth speaker. Another one for something else.. and so on. All these chargers take up sockets, and if you've got an extension lead under your bed or in the kitchen, it's probably got one or two sockets consumed with bloomin' phone chargers.
Seems a bit of a waste, doesn't it? Oh, and what about that Samsung charger behind the microwave? Y'know, the one that's just a bit too big and pushes your microwave out? OOfff.. don't like that.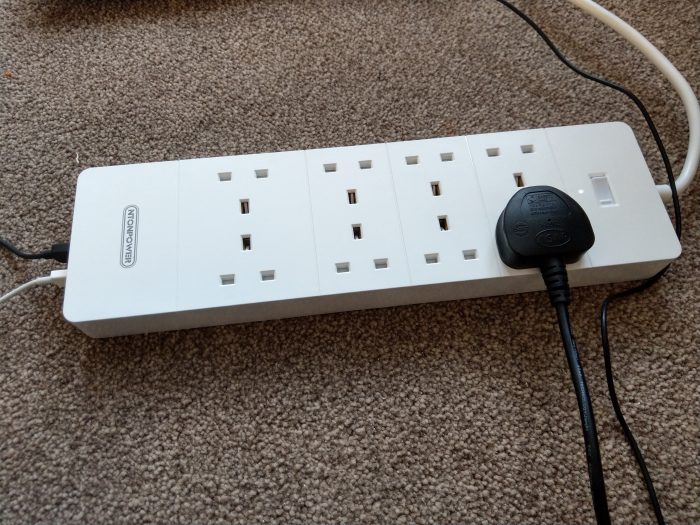 Here then, is an extension lead with 8 electrical sockets. It has a 1.5m cable and you can use it all around your home or office. If you've got a solitary double socket in your bedroom but want your Playstation, TV, phone charger, lamp, speaker system, Sky box and iPad charger plus more bits … well, your double socket isn't going to cut it. Likewise, if you head to the local DIY store and get yourself one of those cheap extension leads, you're going to maybe get 4 or 6 sockets. That's still not enough, not really.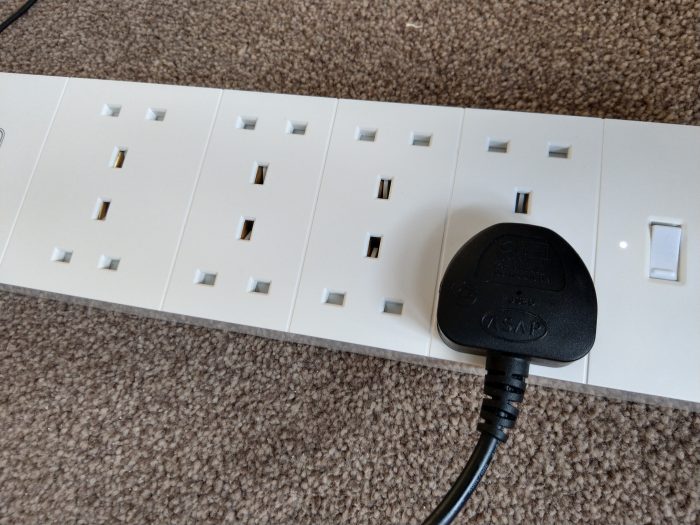 This thing has 8 sockets. 8 of them, and you can turn them all on or off with one little switch on the top. Not only that, but for £27.99 as I type, it's also safe – packing a surge protector and a smart power regulator.
If £27.99 is too much, don't worry, they also have a 4 and 6-socket version at £23.99 and £25.99 respectively.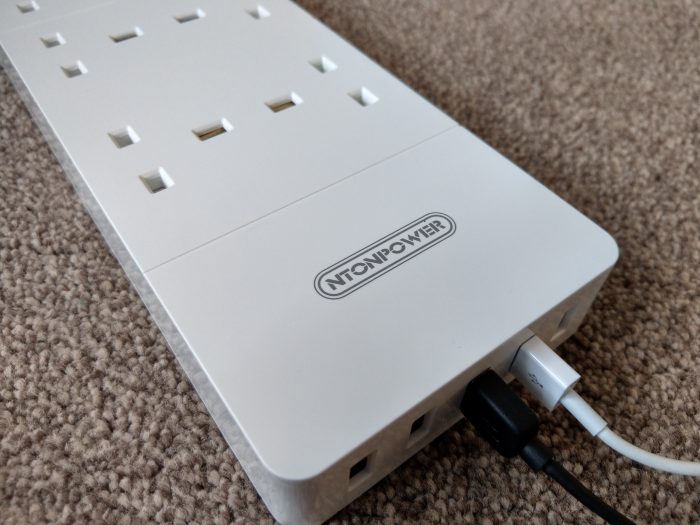 The extra cool thing about this though is the fact that you have 5 USB ports on the end. So hey, ditch that iPad charger. Ditch that smartphone charger and perhaps even that speaker charger. You don't need them. You don't need them consuming your electrical sockets. Just plug them directly into the side. Job done, and a much tidier cable setup too.
The makers tell me that the electrical sockets are rated to 3250W (13A 250V) and, as I touched on before, those clever USB ports are equipped with a "smart charge" system which regulates the power to the correct level. Each one has a 2.4A maximum.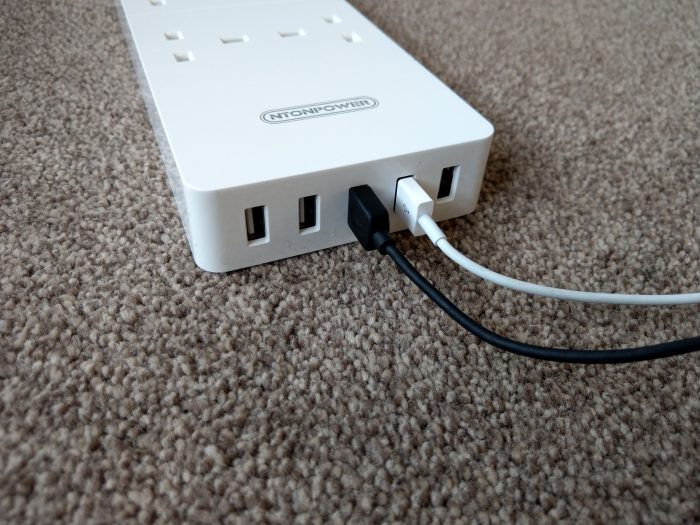 Your PlayStation or TV is protected too – a surge and overload protection system prevents damage to your devices and it's a top quality bit of kit.
Here's my floaty video overview…
Overall
Good this, really good. I've stashed this behind the TV and then I've plugged in the various phones underneath the TV cabinet so they're all out of view. Likewise, you can put this in your office and you'll not have to have those "are they or aren't they safe" random USB chargers floating around – just whack your work mobile into the USB ports at the end.
It's built well and providers the maximum available output for your USB devices along with a safe and protected power supply for your electrical devices.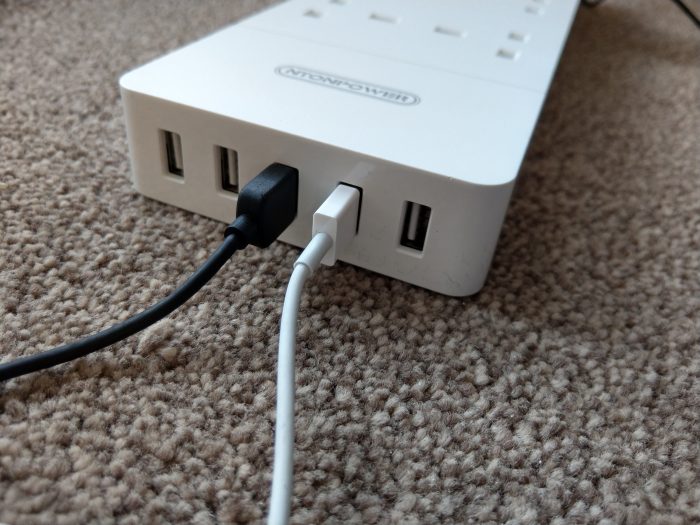 NTONPOWER 8-Socket Extension and 5 USB charger review
Brilliant this. No need to have electrical sockets wasted on chargers - this packs 5 USB ports and 8 electrical sockets, plus it's safe and protected.